Saša Tkačenko i VVhile – "Ruine budućih utopija"
Beogradski dvojac VVhile, koji čine Andrija Spičanović i Stevan Ćirović, tri godine posle objavljivanja debitantskog albuma "More", predstavlja novo muzičko izdanje. Ovoga puta to je muzika za rad "Ruins of Future Utopia" umetnika Saše Tkačenka, tridesetominutna instrumentalna improvizacija snimljena uživo iz jednog "cuga", koja će biti predstavljena na istoimenoj izložbi u petak 23. februara u 19h, u prostoru galerije Eugster, Viline vode bb.
Dan posle izložbe (24. februara) na stranici http://vvvhile.bandcamp.com biće moguće da se uradi pre-order vinilnog izdanja "Ruins of Future Utopia" koje će biti dostupno početkom leta, kao i da se presluša i preuzme.
Ruins of Future Utopia
Dok su u romantičarskoj poeziji ruševine često s elegijskim žanrom i razmišljanjima o minuloj slavi, ovde je ruševina projekovana u budućnost, ili tačnije, prošlost i budućnost su jedno. I vreme i prošlost se skupljaju i čin sećanja preobražavaju u razglobljavanje zaborava.
                                                    Budućnost Nostalgije, Svetlana Bojm
Bob Dilan je jednom u svojoj "Theme Time Radio Hour" emisiji rekao da muziku ili voliš ili ne. I da su akordi, bitovi, rifovi, rime, stihovi, semplovi… sve neophodni elementi koji čine muziku tako magičnom i bitnom. Iako takav pogled na muziku, a i na umetnost generalno, svima nije baš lako da prihvate, u ovom "slučaju" treba ga shvatiti bukvalno i prepustiti telu i mozgu da podsticaje prihvate kako im odgovara. Šta čini "Ruins of Future Utopia"? Sa jedne strane je Saša Tkačenko i njegova vizija sadašnjosti u prošlosti – sa druge VVhile i njihov eho logoraške pesme "Bilećanka". Zajedno oni stvaraju platformu za sećanja i osećanja, naizgled kolektivna i univerzalna a na kraju sasvim lična.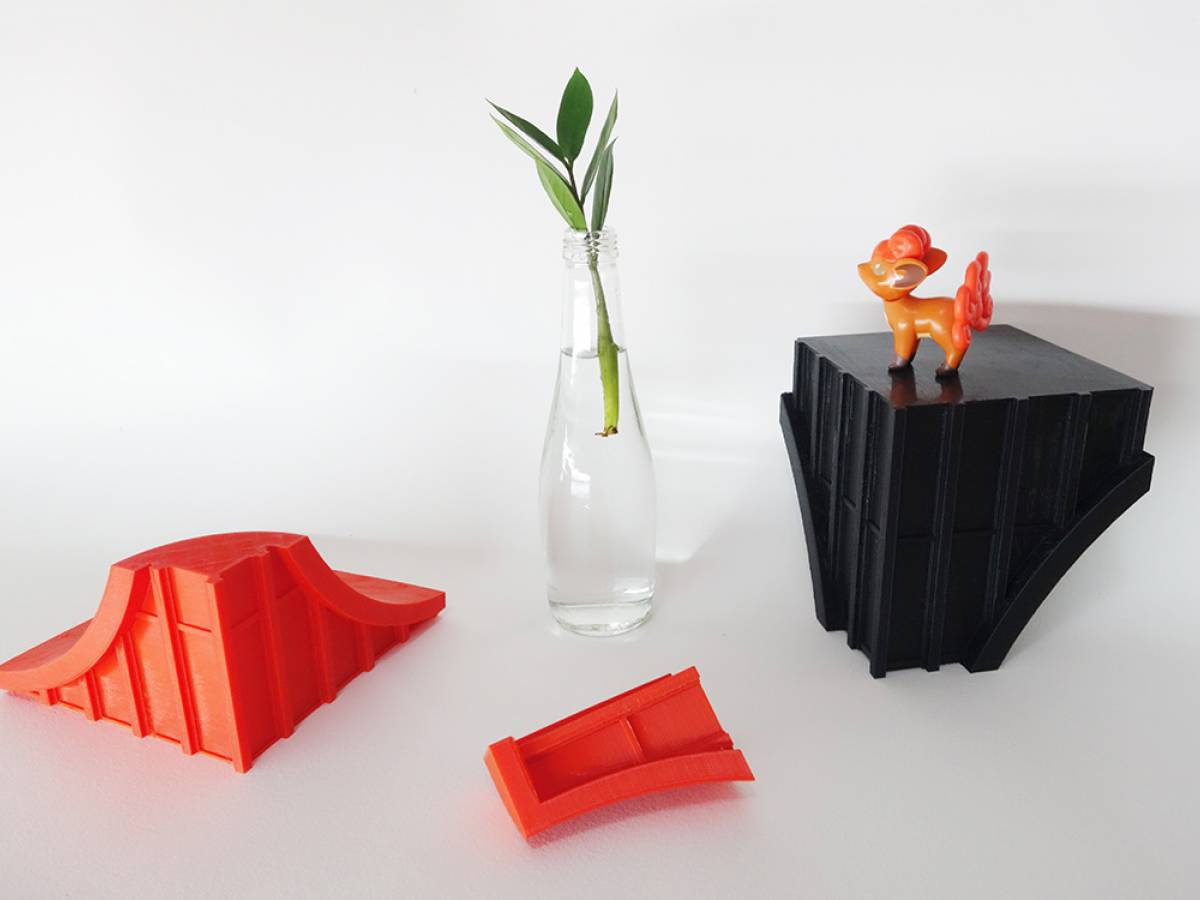 Pesma Bilećanka u radu Ruins of Future Utopia muzički dvojac VVhile koristi kao polaznu tačku za građenje jednog od radova na izložbi istog naziva, beogradskog umetnika Saše Tkačenka. Ona funkcioniše na sličan način kao i poema Torzo Josifa Brodskog, kako konstatuje Svetlana Bojm, kao medijum u razglobljavanju zaborava. Originalna pesma nastala je u specifičnim uslovima 1940. godine u logoru u Bileći u kome su pred početak Drugog svetskog rata zatvarani jugoslovenski intelektualci levičarskih uverenja. Skovana od strane zatočenih disidenata, pesma se spontano širila i vrlo brzo postala simbol otpora i istrajnosti u borbi za ideale. U verziji iz 2018. koju izvodi VVhile original se pojavljuje u obrisima, poput eha koji nas budi iz sna u koji smo utonuli na ruševinama izneverenih revolucija, neostvarenih utopija. Njihova pesma je tridesetominutna slika sveta u kome živimo, umornog i uspavanog diva koji ne vidi da sadašnjost sve vise podseća na istoriju koju svi želimo da zaboravimo.
Ruine budućih utopija su, najkraće rečeno, o nostalgiji – ali ne o onom osećaju sete za koji svi znamo, već o nivou nostalgije o kom se ćuti, o njenoj zavodljivoj strani koja nas poziva da joj se stalno vraćamo. Kroz kolekciju reči, slika i simbola, Tkačenko stvara platformu za sećanja i osećanja, naizgled kolektivna i univerzalna a na kraju sasvim lična. Melanholija je tuga za apstraktnim subjektom, u slučaju jedne beogradske izložbe to je Jugoslavija, ali u širem smislu Jugoslavija postaje sinonim za bilo koju drugu utopiju. Kroz posmatranje ruine, osećaj nedostajanja se stalno ponavlja; kroz trideset minuta pesme; na loop, do kraja.
Izložba će biti otvorena u petak 23.02 u 19h.
Eugster || Belgrade
Viline bb
Location lik: