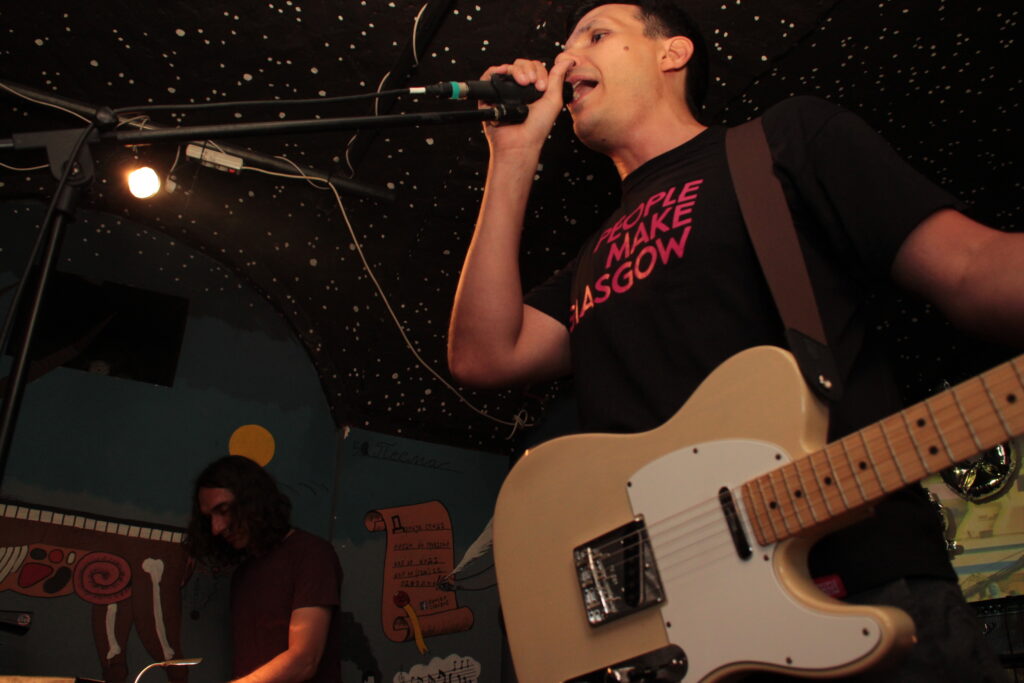 Pop Depresija u saradnji sa Lav Records predstavlja pravu malu enciklopediju alternativne gitarske muzike Borisa Milića i to kroz 13 pesama na albumu "Baltimore Ask Tara". Album je dostupan na svim digitalnim platformama (Spotify, Deezer, Apple Music, Tidal…), kao i na Milićevom bandcamp-u. Izdanje albuma na ploči moguće je već sad poručiti preko bandcampa, a u prodaji će biti početkom septembra.
Muzika koju Boris pravi je energična, topla, distorzirana, moćna… a subjektivni utisak je kao da su pesme zabeležene tokom sna. Ono što daje posebnu boju ovom albumu su Milićevi stihovi – introspektivni, nežni, zapitani i često hirurški precizni. Uvodna "Magnificent Distances" postavlja scenu za brojne oglede o životu, a stihovi "In a soulless town, we are the nameless streets" nas pripremaju na razne razgovore sa samim sobom (koje uglavnom izbegavamo). Protiv samoće i izolacije Boris se bori na razne načine u "Kill the Enemy With Kindness", "A Friday", "Trees", "Woodman the Glorious"… Centralno mesto na albumu zauzima "Ne Bo", jedna raskošna oda prolaznosti vremena i životu u gradu. Možda kroz pesme na "Baltimore Ask Tara" nećete dobiti odgovore kako da se borite s usamljenošću, ali to traženje rešenja biće mnogo lepše uz ove pesme.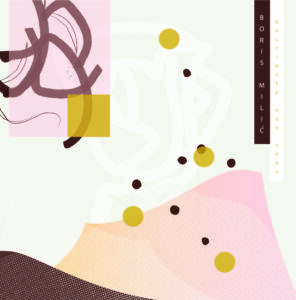 Album je sniman tokom tri godine u prestižnim američkim studijima (Magpie Cage, The Brink, Inner Ear i Ivakota) uz pomoć fantastičnih snimatelja kao što su J. Robbins, TJ Lipple, Mike Reina i Ben Green. Milićev dugogodišnji saradnik TJ Lipple, svirao je vibrafon na više pesama, Stevan Ćirović (Roza, VVhile) album je obojio analognim sintovima, dok je na pesmi "Ne Bo" koautor i gost uz Stevana i Nebojša Kuzmanović (Roza, Mnjenje). "Ne Bo" je nastala tokom Borisove poslednje prepandemijske posete rodnom gradu. Album zatvara "Hollow You", obrada lokalnih (vašingtonskih) heroja Antelope (Dischord Record), gde je gost bio Borisov desetogodišnji sin.
"Oduvek sam smatrao da ima nešto dečije naivno i čisto u muzici grupe Antelope. Ta ogoljenost i jednostavnost forme me je inspirisala, mada je to ispalo potpuno spontano, da tokom izolacije uključim i sina u snimanje albuma. I taj kućni snimak ostao je zabeležen na našoj obradi "Hollow You". Mislim da se njegov vokal baš lepo uklopio u pesmu," objašnjava Boris.
Boris Milić je multiinstrumentalista i inženjer zvuka iz Beograda, koji više od decenije živi i radi u administrativnom centru SAD-a, Vašingtonu. Prvi album – 10″ – objavio je još 2012. godine, tri godine kasnije usledio je još jedan singl sa dve nove pesme. Još tada su počele pripreme za novi album, a od osnovne ideje – EP sa četiri pesme – stiglo se do dugosvirajućeg izdanja sa 13 pesama i omažu nekim bitnim izdavačkim kućama i bendovima s obe strane okeana.