proto tip predstavlja katarzičnu novu pesmu "kako ovde"
Ništa nije lako ni jednostavno u "kako ovde", niti to može da bude tako bilo gde na svetu. Obespravljeni, siromašni, nesrećni, prognani i bez nade, ljudi svuda unaokolo sastavljaju krhotine svojih prošlih života i pitaju se:"Kako smo dospeli ovde?"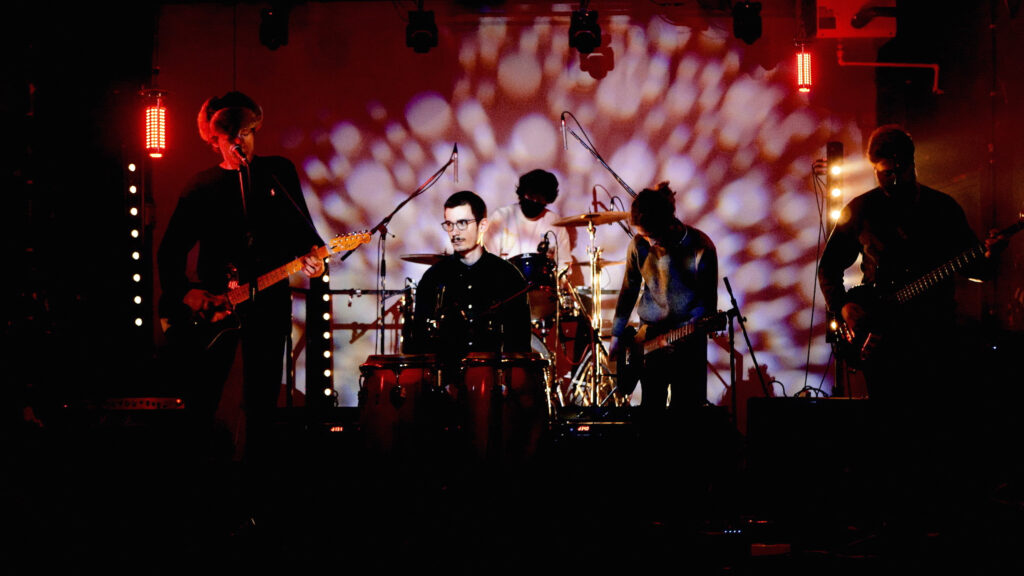 Beogradska grupa proto tip predstavlja katarzičnu novu pesmu "kako ovde" i najavljuje debitantski studijski album za početak 2022. godine. Singl "kako ovde" dostupan je na svim digitalnim platformama, kao i na bandcampu, a video spot u režiji Nikole Romčevića pogledajte na YouTube-u.
"kako ovde" počinje kao neka zagubljena Sepultura pesma, onda se pretapa u Fontaines D.C. egzistencijalnu dramu, a zatim odlazi u Nomeansno, Fugazi, Rage Against The Machine ili (zašto da ne?) Overdose, Dead Ideas, Repetitor… katarzu. Ništa nije savršeno, ništa nije prijatno, sve puca i krvari, a oko vas je gitarski pakao, hipnotišući bas, moćni bubanj i apokaliptični sintovi (specijalni gost Matej Rusmir!)… i taj urlik iz pakla. Sve to u albinijevskoj produkciji Uroša Milkića, koji je bio i snimatelj u Down There studiju. Video za "kako ovde" je priča za sebe, jedan lo-fi kronenbergovski porodični horor, jeziv i mračan, reditelja i scenarista Nikole Romčevića i Vukašina Radića.
Šta se promenilo od oktobra 2017. godine i debi EP-a "Strah od izvesnog" (Slušaj najglasnije) u životu grupe proto tip? Trio koji su činili Nikola, Vuk i Vukašin tokom vremena je rastao i razvijao se. Sledili su singlovi "Nisam neko", "Strah" i "Podražavanja", kao i učešće na Hali Gali Kompilaciji s pesmom "Pad", a svaka od tih pesama bila je korak dalje i u zvuku i u produkciji i u namerama. Korak po korak i proto tip je sazrevao i usput proširivao svoj zvučni univerzum. Na osnovu – Nikola Čučković (glas i gitara), Vuk Knežević (bas) i Vukašin Radić (bubanj) – dodata je magija Damjana Nedelkova (gitara) i histerija sintova Danila Ilića. Biće tu još promena, ljudi i iznenađenja. Poetski svet pevača i gitariste Nikole Čučkovića priča je za sebe – bez šminke, sirov i surov, kao da ugljenom crta lica ljudi koji se bore za svoju egzistenciju, za svoju slobodu, za svoje dostojanstvo, uz krike koji proganjaju danima…


proto tip učestvuje na HALI GALI #4 – Tutti Futti svetkovini koja se od 25-29. avgusta održava na više mesta u Beogradu. Nastupaju četvrtog dana, u subotu 28. avgusta u klubu Drugstore.
---
proto tip – kako ovde (04:37)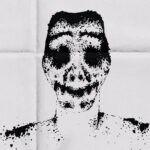 Muzika, aranžman: proto tip
Tekst: Nikola Čučković
Gitara, vokal: Nikola Čučković
Gitara: Damjan Nedelkov
Bas: Vuk Knežević
Synth: Matej Rusmir
Bubanj: Vukašin Radić
Snimatelj, miks, master: Uroš Milkić || Down There Studio (2020/21)