Uronite u Kosmički balkanski bluz i upoznajte "živu tradiciju" Vladimira Lenharta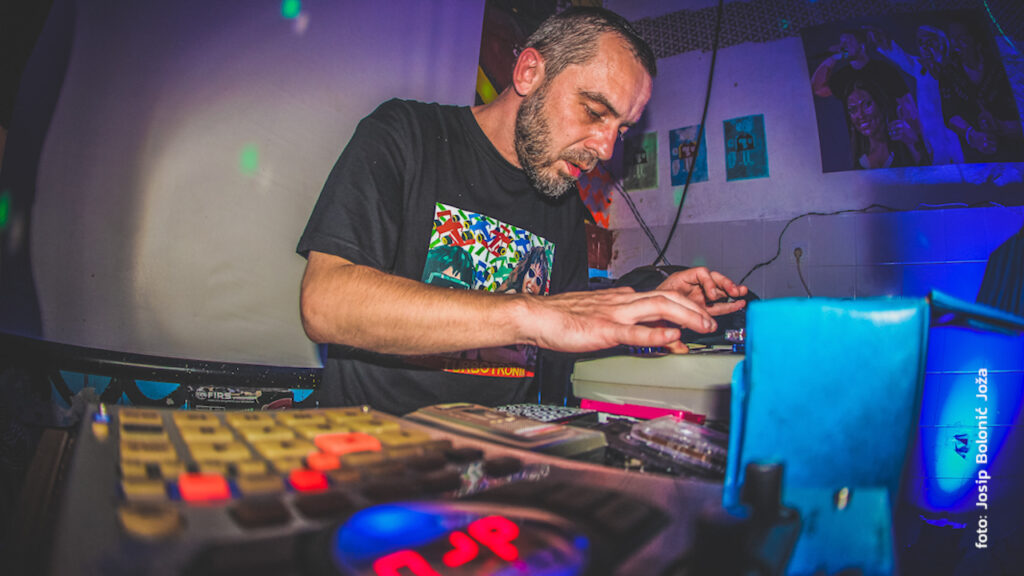 Posle deset plus godina nastupa i pravljenja muzike kao Lenhart Tapes, Vladimir Lenhart predstavlja svoj debitantski dugosvirajući album "Dueti" (Lenhart Tapes – Duets), koji objavljuje u saradnji sa Novo Doba Festivalom i Pop Depresijom. Album je dostupan na svim digitalnim platformama, na bandcampu, kao i na ploči u limitiranom tiražu u odabranim prodavnicama, ali i preko FB stranice muzičara i Matrijaršije. Za područje Hrvatske distribuciju je preuzeo PDV.
Šta to radi Lenhart na "Duetima"? U osnovi svega je njegova opčinjenost muzikom koja je za neke etno ili narodna, za druge tradicionalna, za treće kafanska. Onda zamislite rokenrol bend koji svira tu muziku koja je sakupljena sa raznih strana Balkana i te pesme koje pevaju fantastične Mirjana Raić i Svetlana Spajić i na to dodajte Lenharta koji radi to što Lenhart radi: a on manipuliše zvukom s audio kaseta – uz pomoć nekoliko walkmana sa kojih pušta razne izobličene i modifikovane semplove ("sipa kiselinu"), koje onda uživo miksuje i slaže u neku samo njemu znanu celinu. Sve to na okupu drže genijalni aranžmani i miksevi koje su napravili Lenhart i Igor Čubrilović i furiozna produkcija finalnih traka za koju je zaslužan Čubrilović, kao i novosadska ekipa na čelu sa Jovanom "Shpirom" Obradovićem koji su porodili završnu pesmu "Kurvin vodenjak" gde se na veliku scenu uvodi Lenhart Tapes Orchestra. Master albuma delo je Jamesa Plotkina, a fantazmagorični omot za "Duete" uradila je Johanna Marcadé-Mot.
"Jedna od tajni živog i originalnog Lenhartovog stvaralaštva jeste u tome što je on jedan od retkih umetnika koji uistinu ume da napravi prostor za pevača, za pesmu i ljudski glas. Lenhart neguje duboko poštovanje, strahopoštovanje gotovo, prema pevaču kao stvaraocu i pesmi kao nosiocu starog i predanjskog. Glas koji čujete kako diše u finalnom snimku na ploči, plod je umetnikove ljudskosti i poštovanja ispoljenog u svakom koraku: od prvog kontakta i prijateljevanja, preko slobode i poverenja tokom rada u studiju, do napokon, pažljivog, punog ljubavi tretmana glasa i pevača u produkcijskom delu posla. Takvim odnosom, Lenhart ništa manje oživotvorava i one glasove koji su do njega došli sa zaboravljenih starih singlica i kaseta. Mnogi bi mogli da nauče iz ovakvog Lenhartovog pristupa. Eto možda glavnog razloga zašto je njegova muzika neodoljiva i zašto ona jeste živa tradicija," smatra Svetlana Spajić.
Šta je tačno ovo što smo dobili na kraju na Lenhart Tapes – Duets? Tražićemo odgovor na ovo pitanje sledećih decenija, to je sasvim sigurno. Za nas je ovaj album neka vrsta završene Vavilonske kule u kojoj svako i dalje priča i peva na svom jeziku, ali svi ti jezici i strofe stapaju se u jednu pesmu, jednu muziku, jednu ljubav. Neko odvažan će svoj život posvetiti otkrivanju gde se ta kula nalazi, Ibarska magistrala je sasvim dobra početna tačka te potrage.
---

Lenhart Tapes – Duets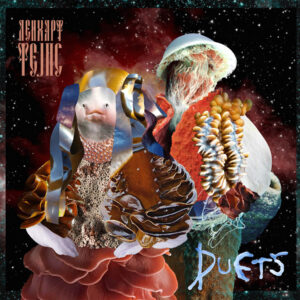 1. Kuća Arifova (ft. Mirjana Raić) 05:19
2. Moje nôžke (ft. Mirjana Raić) 04:32
3. Nestiskaj mi milý ručku (ft. Svetlana Spajić) 05:29
4. Rakija me otrua (ft. Mirjana Raić) 04:06
5. Moj Hatixhe (ft. Mirjana Raić) 03:38
6. Kuzum bela Edije (ft. Mirjana Raić) 05:10
7. Žao mi je što sam ostario (ft. Svetlana Spajić) 05:28
8. Kurvin vodenjak (ft. Orchestra) 03:01
(c) & (p) 2021. Lenhart Tapes/Novo doba/Pop Depresija
Produced by Igor Čubrilović except (*) produced and mixed by Jovan "Shpira" Obradović |
Recorded at studio Montaña (Beograd) by Nikola Cakić and Dragan Mihajlović, except (*) recorded at Materra mesto (Novi Sad) by Vladimir Rašković and Filip Đurović |
Additional recordings at studio Galapagos and studio Zev (Beograd) by Igor Čubrilović |
---
Editing, arranging and mixing by Igor Čubrilović and Vladimir Lenhart |
Mastered by James Plotkin |
Cover art and design by Johanna Marcadé-Mot |
Published by Novo doba & Pop Depresija |
---
Personnel:
Vladimir Lenhart – tape, manipulations, samples (A1-B4), loops (A1-B3), bass (B4) |
Igor Čubrilović – extra drum programming, bass, synths, FXs (A1-B3), keyboards (A2), samples, guitar (B2) |
Mirjana Raić – vocals (A1, A2, A4, B1, B2, B4) |
Svetlana Spajić – vocals (A3, B3) |
Dragan Mihajlović – triangle (A3, A4) |
Tomislav Marijanović – saxophone, zurna (A4, B3) |
Milan Milojković – guitar (B4) |
Nikola Dražić – guitar (B4) |
Filip Đurović – drums (B4) |
---