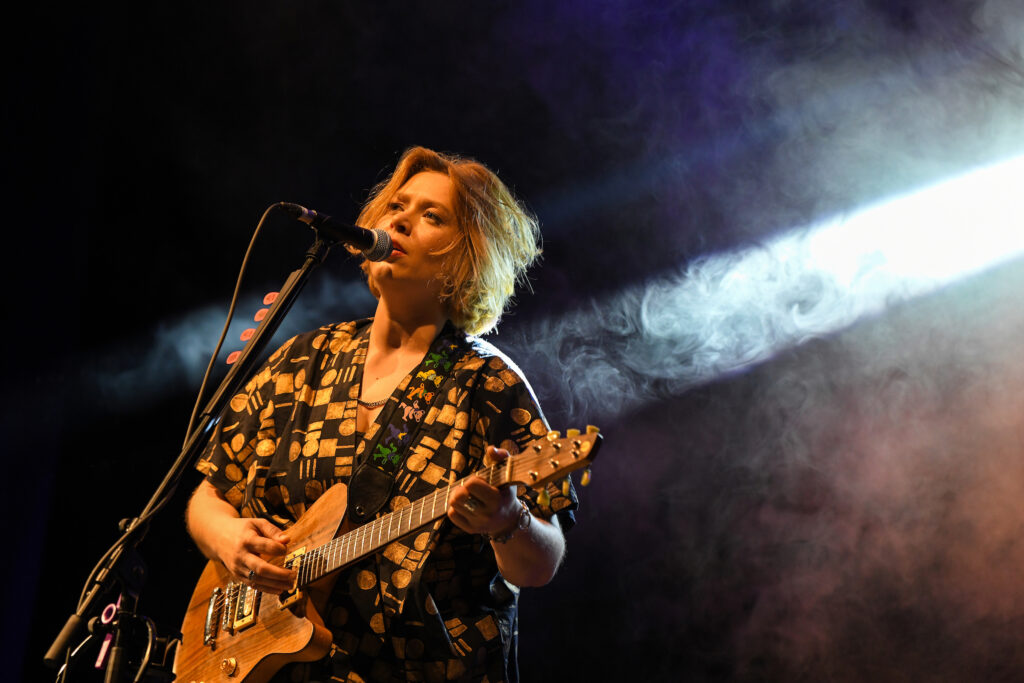 Godinu dana od izlaska magičnog singla "Tu", grupa Ana & The Changes uz pomoć producenta Marca Grabbera i Izvanrednog Boba predstavlja remiks hit pesme i poetičnog videa rediteljke Marine Uzelac. Pesma je dostupna na svim digitalnim platformama, kao i na bandcampu, a remiksovani video pogledajte na zvaničnom YouTube kanalu muzičarke.
Anina šestominutna čežnja "Tu" objavljena je u maju prošle godine, nekoliko dana pred prvi koncert koji je bend Ana & The Changes održao od početka pandemije, u Domu omladine Beograda. U septembru pesma je izabrana za najbolju u 2021. godini od strane regionalnog žirija Zadužbine Milan Mladenović i sada, sedam meseci kasnije, predstavljamo potpuno novu verziju nagrađene pesme, taman pred početak prijema radova za novi konkurs koji startuje 1. maja. Marco Grabber je iz originala izbacio ritam sekciju, ubacio bitove, sintove i perkusije i uz neznatno dodatno ubrzanje smestio pesmu u after party scenografiju.
Marco Grabber je svestrani umetnik i producent koji se potpisuje ispod mnogobrojnih regionalnih projekata i saradnji. Poreklom je iz Pule, ali zanat je usavršavao ponajviše u Ljubljani, a potom i Berlinu i Londonu. Karijeru je počeo kao osnivač i organizator velikih festivala i klupskih večeri širom jugoistočne Evrope. Posle velikog broja nastupa po EU i svetu i nekoliko izdanja na stranim house/techno/chillout etiketama, Grabber se u poslednje vreme okreće "domaćem" zvuku i postaje jedan od osnivača raznih sastava/kolektiva kao što su Golem, Dalmatian Dub, Manouche, The Ufoslavians… Grabber trenutno radi i na projektu koji je pokrenuo prošle godine sa Sašom Antićem (TBF) i Jadrankom Ivaniš Yayom (JINX) pod imenom Baba Yaga koji će uskoro ugledati svetlost dana.
Izvanredni Bob je medijski umetnik prisutan na različitim scenama. Nastupao je u Kanadi, Meksiku, Americi, Evropi i regionu. Njegov fokus je na kreiranju kolektivnog iskustva u okviru vizuelnog spektakla, a poslednjih godina stvara hibridne forme u kojima konvergiraju film, video art, dizajn svetla i nove tehnologije. Poslednji spot koji je Bob režirao je spektakularni film za pesmu "Krinolina", beogradske grupe KOIKOI.
Ana Ćurčin uporedo sa radom na pozorišnoj muzici i pesmama za video igre, za ovu godinu priprema i nekoliko novih singlova, ali i EP izdanje na maternjem jeziku na kojem će se naći i "Tu" u obe verzije.