Letnja bezbrižnost i gitarski rifovi – predstavljamo "Misli" grupe Rush to Relax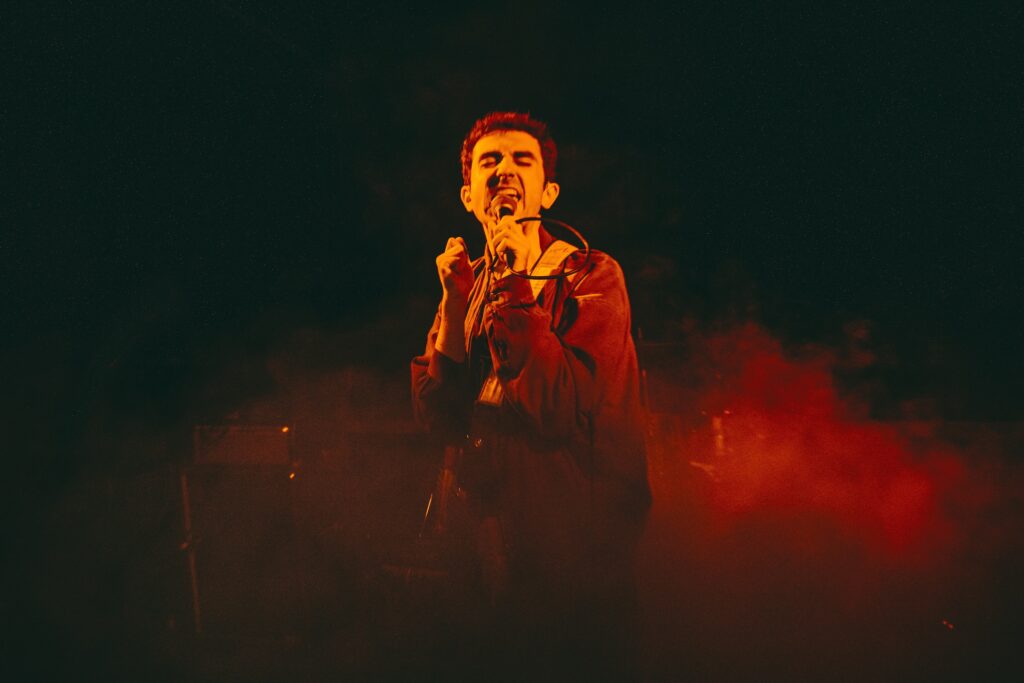 Leto polako ali sigurno napušta naše krajeve, a udruženi nezavisni izdavači Pop Depresija, Hidden Bay Records i Look Back and Laugh objavljuju album čiji zvuk tvrdoglavo protivreči ovoj činjenici. Poslednji dan avgusta donosi nam album "Misli" makedonsko-slovenačkog DIY rokenrol projekta Rush to Relax. Album nudi spoj prekrasnih melodija i intimnih stihova, koje u svojoj vedroj, živahnoj formi mogu da asociraju na onu iskrenu letnju bezbrižnost.
"Misli" u prvi plan postavljaju bujni svet Damjana Manevskog, autora ovog projekta (isto tako Damjan je član benda Lelee, ex-Molokai), čije šarmantne gitarske linijice nas vode od prve do poslednje pesme. Na albumu se nalazi deset novih numera, koje se kreću u raskošnom svetu nezavisnog rokenrol zvuka. Čujemo nežni spoj različitih uticaja: od twee popa i žešćih gitarskih rifova, do surf rocka, havajskih vinjeta i po kojeg narodnjaka. A kad se u jednačinu doda i Damjanov emotivni vokalni izraz (na makedonskom!), pesme postanu prave gitarske indie majstorije koje se uklapaju u jednu koherentnu celinu.
Album ne bi imao taj poseban šmek da se tu nije našlo nekoliko bitnih saradnika: Jan Cizej se pobrinuo za snimanje i miks albuma, Vasja Onič je odsvirao bubnjeve na većini pesama, a naravno tu je i Erik Kerpan, čiji doprinos je bio itekako važan. Sva trojica su članovi live benda Rush to Relax i kao takvi su najbolje znali da nađu sebi pravo mesto i na albumu. Bitan doprinos je imao i njihov kolega Nejc Čulk, čiji suptilni zvuk se čuje na tri pesme. Svakako, trešnja na šlag je doprinos Damjanovog oca Zorana Manevskog, sa divnim solom na violini na poslednjoj pesmi albuma, "Pesni vo meani".
Dan nakon izlaska albuma Rush to Relax kreće na regionalnu turneji na kojoj će promovisati album "Misli":
1. 9. CK13, Novi Sad
2. 9. Huteneni Hibrid / KC Grad, Beograd
3. 9. Zdravo Mladi / MKC, Skopje
6. 9. Vakyym, Bitola
7. 9. Valhalla Bar, Kumanovo
8. 9. Toplocentrala, Sofija
9. 9. Slamanje, Osijek
"Misli" su dostupne na svim digitalnim platformama, kao i na bandcampu benda i izdavača. Osim u digitalnoj formi, album će biti objavljen i na gramofonskoj ploči koja stiže do kraja septembra, a možete je naručiti preko benda, Pop Depresije, Look Back and Laugh (Ljubljana) ili Hidden Bay Records (Tuluz).