Pesme za poneti: Emmylou Harris – Jerusalem Tomorrow [Cowgirl's Prayer, 1993. WB Nashville]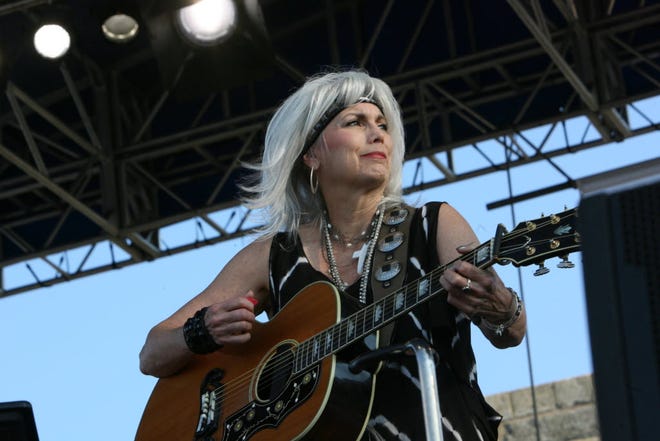 I decide I'll go and find him
And find out who's behind him
Jednom kada ubacim na sajt sve plejliste Pop Depresija koje nedostaju (jeste, istina je, to radim neuspešno već desetak godina), onda ću biti u stanju da tačno kažem koliko puta sam pustio pesmu "Jerusalem Tomorrow" u emisijama od 2001. do danas. Ovako, na neviđeno, nije lako reći koji broj je u pitanju, ali subjektivni osećaj je da je uz "A l'origine", "Your Love Is the Place Where I Come From", "One Hundred Days" i "Revelator" to pesma koju sam najčešće puštao u raznim fazama života i agregatnim stanjima mozga. PD hroničar-volonter Darija (i majka divnog deteta koje ima antitela na bajmočki splin) svaki put kada pustim "Jerusalem Tomorrow" suptilno mi pošalje poruku sledeće sadržine: "Aman, pa zar opet????"
I tako, prolaze dani i godine, i nisam siguran da će neko ispričati priču o prorocima, mesijama i isceliteljima na bolji način. Pesmu je napisao Dejvid Olni (David Olney) i originalno je objavljena 1989. godine na njegovom albumu "Deeper Well". Iako sam taj album imao na nekom narezanom CD-u/mp3-u (verovatno mi je Lavac to snimio, jer u to vreme gospodin Desperado bio je veliki izvor muzičkog blaga za mene), mislim da je ipak verzija koju je Emilu Heris (Emmylou Harris) objavila na "Cowgirl's Prayer" (1993) bila prva koju sam čuo. Bilo je to vreme intenzivnog druženja sa Kostom i Miškom, pasioniranog slušanja Žikice i Tajanstvenog voza, prvih pisanja recenzija pod Kostinim mentorstvom… Postojala je simpatija prema kantri muzici, ali još se nije pretvorila u ljubav, ali tu negde, oko ove pesme, ljubav je počela da me trese i često parališe.
Šta je to što čini ovu pesmu tako moćnom, hipnotičnom i strašnom? U osnovi to je klasičan spoken-word ispričan iz perspektive šibicara i prevaranta, lažnog proroka. Mesija se pojavio i pokvario posao svim drugim "mesijama" koji od toga pokušavaju da žive, a onda je taj naš šibicar rešio da istraži šta se tu u stvari događa. I na kraju, dobija poslovnu ponudu da prati tog čoveka (koji priča tiho i to uglavom o ljubavi i ne traži nikakve pare od ljudi) do Jerusalima. Ta ponuda izgleda kao nešto sasvim korektno, jer šta može da krene po zlu? U Jerusalimu će biti isplaćen, svakako.
Zanimljivo je kako Emilu Heris vodi kroz celu pesmu, bez pevanja osim par ooo na kraju – samo rečenice, slogovi i reči – ne mnogo drugačije od onoga kako Kej Tempest (Kae) priča svoje priče. Taj njen južnjački storiteling, taj ritam i način na koji diše i naglašava reči, ta sugestivnost i blagost koja se sve vreme miluje s empatijom čini da pesma dobije vanvremensku patinu i da od kantri balade postane jevanđelje, makar ispričano i kroz vizuru muškarca, onako kako je Olni pesmu i zamislio.
Aranžman je diskretan i uglavnom instrumenti su samo pratnja, iako su muzičari sve nešvilske legende – akustična gitara Kris Lojzinger i Ričard Benet (Chris Leuzinger & Richard Bennett), pedal stil maestralni Al Perkins, uz doprinos na klaviru Dejva Hofnera (Dave Hoffner) i akustičnom basu Roja Haskija juniora (Roy Huskey Jr.). Sem Levin (Sam Levine) na klarinetu dobio je priliku da na kraju obe celine pesme odsvira kraj perioda.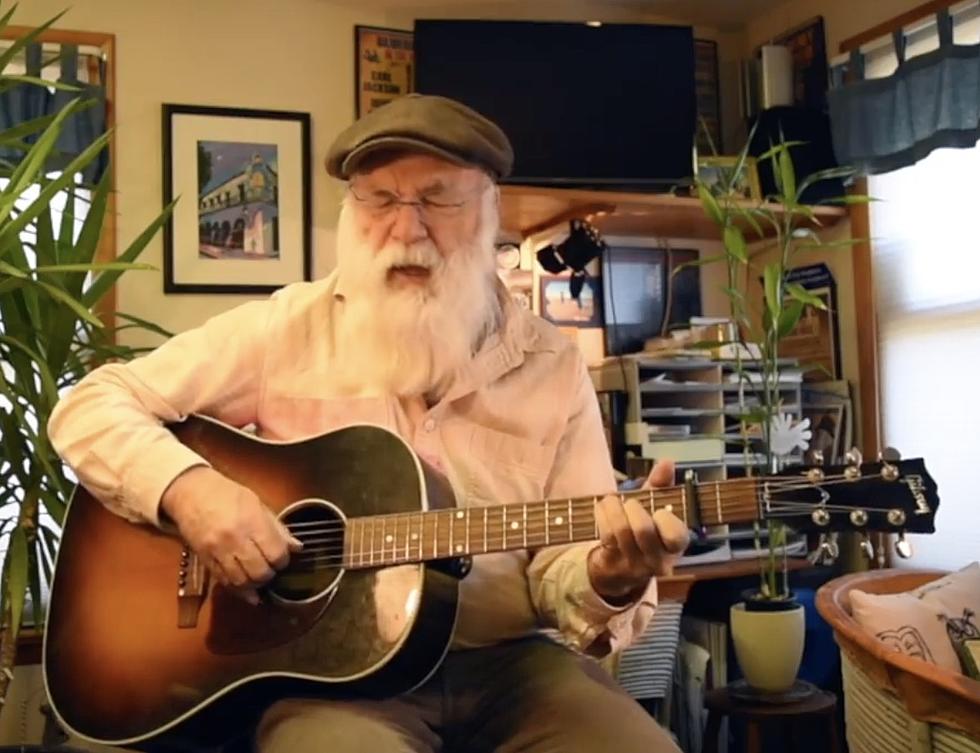 Autor pesme Dejvid Olni umro je na bini u 71. godini života, u januaru 2020. Nastupao je na "30A songwriters festivalu" u Santa Rosa Biču na Floridi. Tokom treće pesme osetio je da nešto nije u redu, izvinio se publici i sklopio oči. Doživeo je težak srčani udar i nije mu bilo spasa. Istog dana kada je bio koncert, snimio je i polusatni akustik sešn za lokalni radio WUWF 88.1. Bio je pesnik, bio je gospodin, bio je jedinstven po načinu na koji je sklapao slike i priče u moćne pesme. Postoji legenda koja je manje-više prihvaćena kao apsolutna istina, da je Tauns (Townes Van Zandt) imao listu omiljenih kompozitora/songrajtera i da su na njoj bili Mocart, Lajtning Hopkins, Dilan i Olni (Lightnin' Hopkins, Bob Dylan). Tokom karijere Dejvid Olni objavio je dvadesetak albuma, a "Jerusalem Tomorrow" je često snimao i objavljivao u različitim aranžmanima. Emilu je maestralno obradila i njegovu "Deeper Well" na svom transcendentalnom albumu u produkciji Danijela Lanoa (Daniel Lanois) "Wrecking Ball" (1994).
Jerusalem Tomorrow
Man you should have seen me way back then
I could tell a tale, I could make a spin
I could tell you black was white I could tell you day was night
Not only that I could tell you why
Back then I could really tel a lie
Well I'd hire a kid to say he was lame
Then I'd touch him and make him walk again
Then I'd pull some magic trick I'd pretend to heal the sick
I was takin' everything they had to give
It wasn't all that bad a way to live
Well I'm in this desert town and it's hot as hell
But no one's byuin' what I got to sell
I make my lame kid walk I make a dumb guy talk
I'm preachin' up a storm both night and day
But everyone just turns and walks away
Well I can see that I'm only wasting time
So I head across the road to drink some wine
This old man comes up to me He says I seen you on the street
You're pretty good if I do say myself
But the guy that come through here last month he was sometin' else
Instead of allin' out for fire from above
He just gets real quiet and talks about love
And I'll tell you sometin' funny He didn't want nobody's money
Now I'm not exactly sure what this all means
But it's the damndest thing I swear I've ever seen
Well since that time every town is the same
I can't make a dime, I don't know why I came
I decide I'll go and find him And find out who's behind him
He has everyone convinced that he's for real
Well I figure we can work us out a deal
So he offers me a job and I say fine
He says I'll get paid off on down the line
Well I guess I'll string along Don't see how too much can go wrong
As long as he pays my way I guess I'll follow
We're headed for Jerusalem tomorrow