The Bambi Molesters i Milan Glavaški u Gun Clubu 28. septembra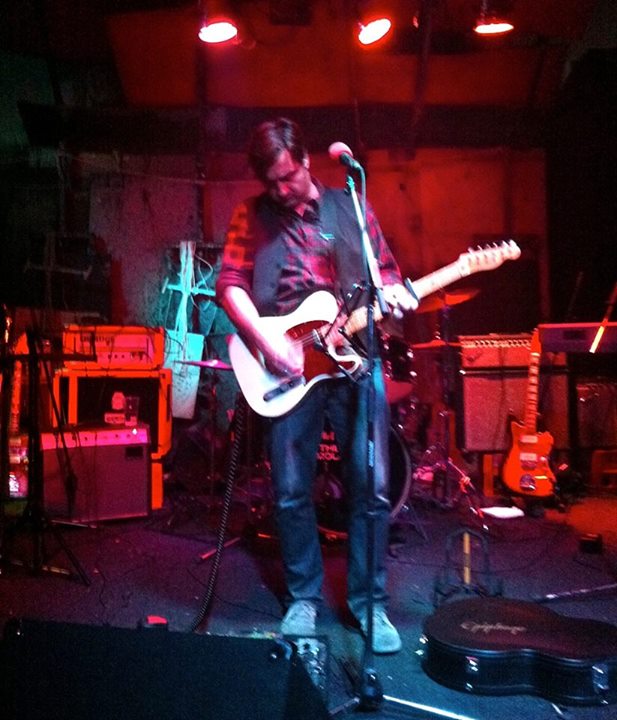 Prvi koncert u jesenjoj sezoni u kojem je "učestvovala" i POP Depresija održan je u super atmosferi pristojno popunjenog Gun Cluba.
Milan Glavaški je odsvirao fantastičan set pesama na električnoj (i eklektičnoj) gitari uz svoje sada već trejdmark pedale i usnoj harmonici i najavio Rebel Star koncert na istom mestu 26.  oktobra.  Svirao je Milan "pesme" iz glave, bez ranije pripremljene setliste, pokazao kakav je majstor gitare i prearanžiranja pesama, ispunjavao poneku želju iz publike, pričao, smejao se i bio opušten i rapoložen.  Prava najava za još jedan koncert RS koji će da se pamti.
The Bambi Molesters su – jednom rečju – pokidali. Gledao sam skoro sve koncerte ovog neverovatnog benda iz Hrvatske, koji je u organizaciji Bad Music For Bad People (tj. Delboja Delibašića) redovno dolazio u Beograd (samo jednom se sećam da nisam bio tu), ali i u Zagrebu na iNmusicu pre četiri godine, Ljubljani i ovog leta u Šapcu. Ovo je bio njihov najbolji koncert koji sam gledao u seriji fantastičnih nastupa.
Ove jesenje večeri – Dinko i Dalibor,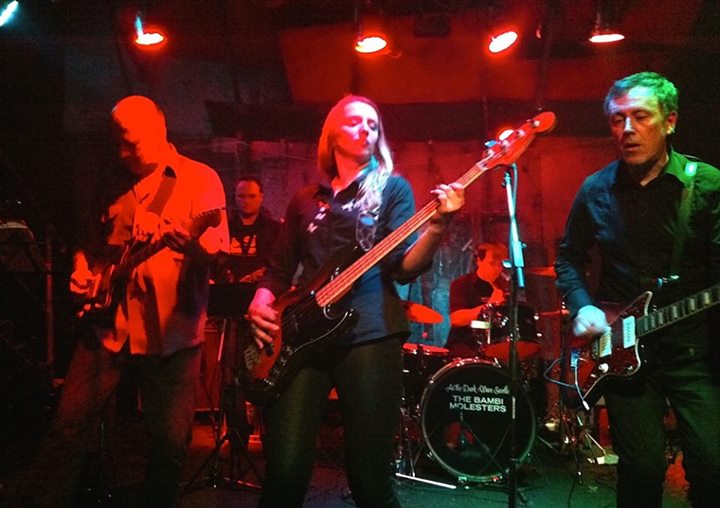 Lada i Hrvoje – bili su pojačani Lukom na klavijaturama i Andrejem i Ozrenom – duvačkom sekcijom. I bili su neverovatni. Šetali su nas kroz sve faze svoje impozantne diskografije, pohvalili se uspehom sa "Chaoticom" u "Breaking Bad" seriji, još jednom očarali sa "As The Dark Wave Swells", rasturili klub sa "Invasion of the Reverb Snatchers", a i ovoga puta svi smo učestvovali u "La Bruti" i za kraj odsvirali The Go-Betweens klasik poznat sa njihovog uživo albuma "A Night In Zagreb" – "Rock'n'Roll Friend".
Magično veče na svaki način. Hvala svima koji su bili i aktivno učestvovali u svemu što se dešavalo u "Ganu" tokom više od tri sata 🙂
Miljenici domaće publike, hrvatski rokeri The Bambi Molesters, vraćaju se u Srbiju. Oni će u subotu 28. septembra nastupiti u Gun Clubu, a dan ranije i u novosadskom klubu "The Quarter".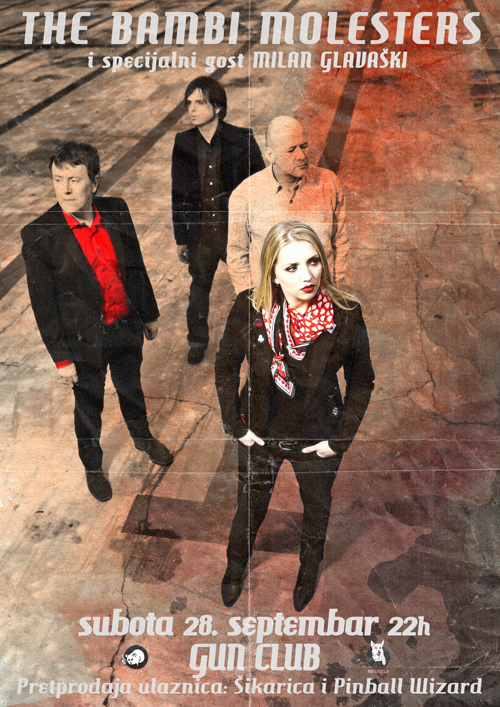 Specijalni gost na koncertu u Beogradu biće Milan Glavaški, lider Rebel Star, koji najavljuje da će da "svira stare i nove pesme u do sada neviđenom električnom solo izdanju. Biće to "bluz jednog ludaka."
Pred nastupe u Srbiji, basistkinja "Bambija" – Lada Furlan Zaborac – priča o karijeri benda i šta za njih znači uspeh…
Šta je presudni trenutak u karijeri The Bambi Molesters?
Lada Furlan Zaborac: Definitivno, objavljivanje albuma "Sonic Bullets – 13 From the Hip" 2001. na kojem su učestvovali članovi R.E.M. i sve onda nakon toga.  Nismo mi ništa drugačije tu radili nego ranije, nego je "prelomni" u smislu medijske pažnje i prepoznavanja u Hrvatskoj i ovim našim prostorima. To je definitivno okrenulo reflektor na nas, pa je i neka šira publika saznala za nas, krenule su svirke i sve se pokrenulo. A vidim da je taj album i dalje u centru pažnje, i 13 nam je srećan broj – upravo je "Chaotica", 13. pesma sa Sonic Bullets, nedavno uvrštena u seriju "Breaking Bad".
Kako jedan bend odavde dođe do vrha prodaje na Amazonovoj listi, do recenzija u stranim magazinima, do plasmana pesme u veoma cenjenoj i gledanoj TV seriji?
Lada Furlan Zaborac: Ovaj deo sad, u vezi sa serijom, to je krajnji posao koji nema toliko veze sa nama – mi smo odradili ovih dvadeset godina ranije. Svirke, svirke, svirke i samo svirke i to je to. Radiš svoje, moraš biti istrajan, a kod filmova i serija je i sreća u igri, gde neki muzički supervizori biraju pesme – kako je to do njih došlo ja iskreno nemam pojma. Znači, neko je to čuo, mislio je da bi odgovaralo u nekoj sceni, a sve dalje je išlo preko našeg pravnog zastupnika i pablišera. A gde smo mi sve svirali, i koliko smo svirki odsvirali – to je deo posla koji smo mi odradili.  Bend je živ kad svira i bend postoji kad svira i nama je svaka svirka jednako važna i svaka ima neki svoj izazov – kad smo bili predgrupa R.E.M.-u svirali smo pred 20 hiljada ljudi, ali smo bome svirali i pred 5 ljudi.
Mesto gde biste voleli da svirate a niste do sad i mesto u koje se najradije vraćate?
Lada Furlan Zaborac:  Mi uvek pričamo da bismo voleli da odemo u Japan, i imamo osećaj da bismo tamo dobro prošli, to je dakle neki nedosanjani san. Sve svirke su svarno podjednako bitne, bilo je fenomenalnih isped bukvalno petoro ljudi i njih petoro je posle otišlo i kupilo CD, što je isto neki pokazatelj, znači da smo ipak uspeli da stvorimo neku atmosferu u toj napetoj situaciji 'nas je četvoro – njih petoro, uh!'. Svaka svirka nam je draga i kao i uvek se radujemo dobrom provodu u Novom Sadu i Beogradu 27. i 28. septembra.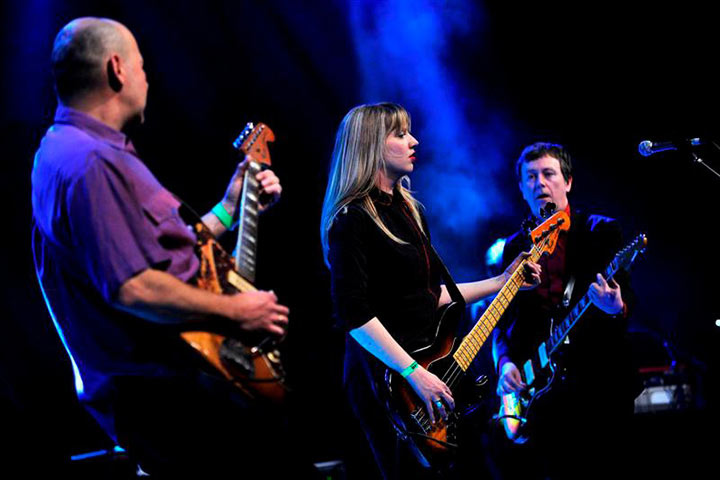 Na koncerte u Beograd i Novi Sad The Bambi Molesters dolaze u punom sastavu, raspoloženi i željni sviranja. Ako je suditi po njihovom nastupu na Šabačkom letnjem festivalu ovog leta – sviraju bolje nego ikada.
Dođite da uživamo uz "Glider", da igramo uz mističnu "Chaoticu", da svi zajedno vičemo "La bruta", surfujemo uz "Theme from slaying beauty" i da ludujemo sa "The Wedge". Rokenrol veče u Gun Clubu sa Ladom, Hrvojem, Dinkom i Daliborom koje se ne propušta!
The Bambi Molesters zabeležili su još jedan veliki korak u svojoj muzičkoj karijeri kada je njihov atmosferični instrumental "Chaotica" sa hvaljenog albuma "Sonic Bullets: 13 From The Hip" uvršten u novu epizodu "Breaking Bad-a", 12. epizodu 5. sezone trenutno najpopularnije serije u svetu.
The Bambi Molesters su se našli u društvu bendova i izvođača poput TV On the Radio, Beastie Boys, John Coltrane, Danger Mouse, Nancy Sinatra, ZZ Top, Mick Harvey, Calexico, Gnarls Barkley, Thee Oh Sees…
Koliko je serija popularna govori podatak da je pojedine epizode pri premijernom emitovanju gledalo i do 5,9 miliona gledalaca.
Ulaznice za beogradski koncert grupe The Bambi Molesters mogu da se kupe od srede 4. septembra u kafeu Šikarica (Skadarska 22) i u prodavnici ploča Pinball Wizard Records (TC Eurocentar, Makedonska 30). Najbrži fanovi, njih 50, moći će da kupe ulaznice po povlašćenoj ceni od 800 dinara. Regularna cena iznosi 1.000 dinara, dok će na dan koncerta cena iznositi 1.200 dinara.