VVhile kreću u "osvajanje Evrope"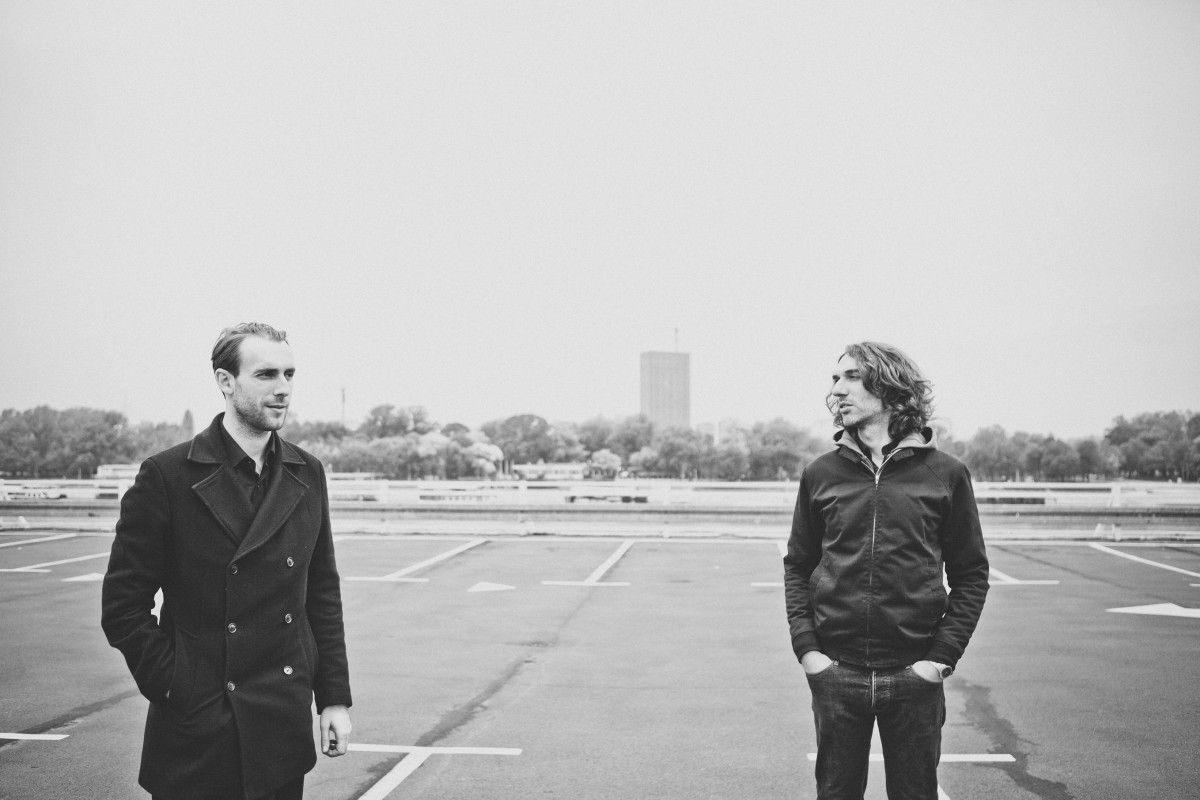 Beogradski noise pop duo VVhile u petak 6. decembra u Budimpešti počinje manju turneju po srednjoj Evropi, na kojoj će promovisati američko izdanje debi singla "VVhile is Vanity" koji je ovog puta štampan na providnom vinilu za izdavačku kuću Dirt Cult Records.
VVhile će takođe promovisati i kasetno izdanje čiji je izlazak najavljen za 10. decembar. Na kaseti će se naći živi nastup koji se dogodio 7. novembra 2012. godine u tonskom studiju FDU-a u okviru FIST festivala. Ceo nastup je uživo prenošen preko FIST radija, a takođe je napravljen i video zapis koji se do sada pojavio u vidu tri nezavisna spota.
40-minutni koncert "Live on Fist Radio" u 200 primerka delo je udruženih snaga nezavisnih izdavačkih kuća TwinToe records iz Nemačke i Mouca iz Portugalije. Ovo izdanje takođe će bit dostupno i u digitalnoj formi preko bandcamp stranica izdavačkih kuća ali i preko iTunes i Spotify platforme.  Za proleće 2014. bend najavljuje svoj prvi dugosvirajući album pod nazivom "More".
Andrija me je pre nekog vremena pitao da li bih nešto napisao o bendu i evo kako ja vidim i čujem VVhile:
Šta se dobije kada se ispred vas udruže gitara, efekti, pedale, bubnjevi, dva glasa, buka, šumovi i pop melodija? Iskreno, jedini pravi odgovor bi bio – to zaista niko ne zna. I baš ta neizvesnost je ključni adut grupe VVhile. Andrija i Stevan jesu "veterani" brojnih bendova sa DIY reputacijom, ali ovo putovanje na kojem se sada nalaze može da ih odvede u neki potpuno novi svet. Taj njihov put mogao bi da se opiše kao "od No Age do No Fun", ali i "od Ragged Glory do Teenage Riot", sve je moguće i zavisi od ugla gledanja.
Posle skoro dvocifrenog broja koncerata VVhile koje sam imao priliku da pogledam od kada su počeli da sviraju zajedno, iskreno navijam da pop muzika pobedi "noise", ili da psihodelija nadjača analogno-digitalno nadmudrivanje, ili da pesme počnu da liče na Bitlse na speedu.
A onda se zapitam zašto bi uopšte neko trebalo da zvuči kao što bih ja možda želeo? Njihov napredak i kao muzičara i kao autora evidentan je na svakom koncertu i svakom deliću nove pesme koja nekako dođe do nas. Posvećenost vežbanju i rad u studiju čini da to što naprave u isto vreme zvuči "moderno" i kao da je neki zagubljeni vinil iz "Sub Pop Singles Club" serijala. Pored ljubavi i iščekivanje može da "ubije", zar ne?
VVhile za sada imaju jedan 7″, 4 pesme, par dobrih live in studio snimaka. Debitantski album samo što nije pred nama, a promotivna turneja odvešće ih do Mađarske, Češke, Nemačke, Austrije, Slovenije i Hrvatske… Učinite sebi uslugu – pogledajte i čujte kakvi su uživo, VVhile se nalaze na korak do nekih velikih stvari. Omiljeni "lokalni" bend već su postali.