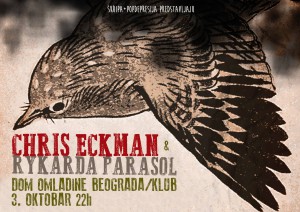 Neobična i uzbudljiva kombinacija dva talentovana autora, pevača i muzičara – Krisa Ekmana (Chris Eckman) i Rikarde Parasol (Rykarda Parasol) posetiće Srbiju 3. i 4. oktobra i održati koncerte u Klubu Doma Omladine Beograda u petak i klubu CK 13 u Novom Sadu u subotu. DJ podrška Škripa (Novi Sad) i Zaokret tim (Beograd)
Ekman je legendarni lider Amerikana veterana grupe the Walkabouts i kasnije cenjeni solo autor koga inspiracija vodi od Afrike do Balkana. Rikarda Parasol je žena koja moćno i uverljivo spaja muziku za film noir, folk i indie.
Karte za koncert u Beogradu po ceni od 800 dinara u pretprodaji su u kafeu Šikarica (Skadarska 22) i na blagajni Doma omladine Beograda. Na dan koncerta cena karte će biti 1000 dinara.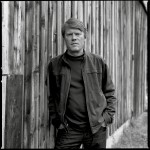 Kris Ekman je osnivač, multi-instrumentalista, glavni vokal uz Karlu Togerson kao i autor svih pesama u kultnom indie/folk/rock bendu The Walkabouts. Od nastanka 1983. godine do danas The Walkabouts su objavili nešto manje od 20 albuma za ugledne izdavače kao što su SubPop, Glitterhouse i Virgin.
Ekman je Srbiju često posećivao tokom poslednje decenije, a nastupao je i sa The Walkabouts ili samo sa Karlom Torgensen – kao Chris & Carla – ili sa nekim od svojih balkanskih projekata (sa The Frictions npr).
Ekman je radio i kao producent sa grupom Bambi Molesters, a sa članovima tog kultnog benda, imao je zajedničku grupu The Strange. Producent je bio nekoliko vanserijskih albuma svojih prijatelja Stiva Vina (Steve Wynn) i Willard Grant Conspiracy, pored mnogih drugih. Član je i Dirtmusic, koji pored njega čini i Hugo Race (ex-Bad Seeds).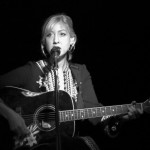 Rikarda Parasol je kantautorka iz San Franciska, a poslednjih godina živi i radi na relaciji Kalifornija-Francuska-Poljska. Kritičari je često opisuju kao kombinaciju "Nika Kejva i PJ Harvi".
Za muziku koju stvara kaže da je "rock noir", a vešto kombinuje uticaje Kejva, Pidžej, Pati Smit, Niko, Merijan Fejtful i poeziju i prozu Keruaka ili Ginsberga. Objavila je tri albuma, poslednji "Against The Sun" izašao je 2013, u pripremi je novi, a prvi put u našoj zemlji svirala je u maju u Novom Sadu i oduševila brojnu publiku.