Dostojan kraj još jedne evropske turneje grupe VVhile. Odlični Bag Of Dicks i fantastični VVhile, uživanje i verovatno njihov najbolji koncert u Beogradu.
[juicebox gallery_id="39″]
---
VVHILE (BG) + BAG OF DICKS (BG) + JACKSON REID BRIGGS (MEL/AUS)
Nedelja 20. septembar 21.00
Dom omladine Beograda//Klub
FB event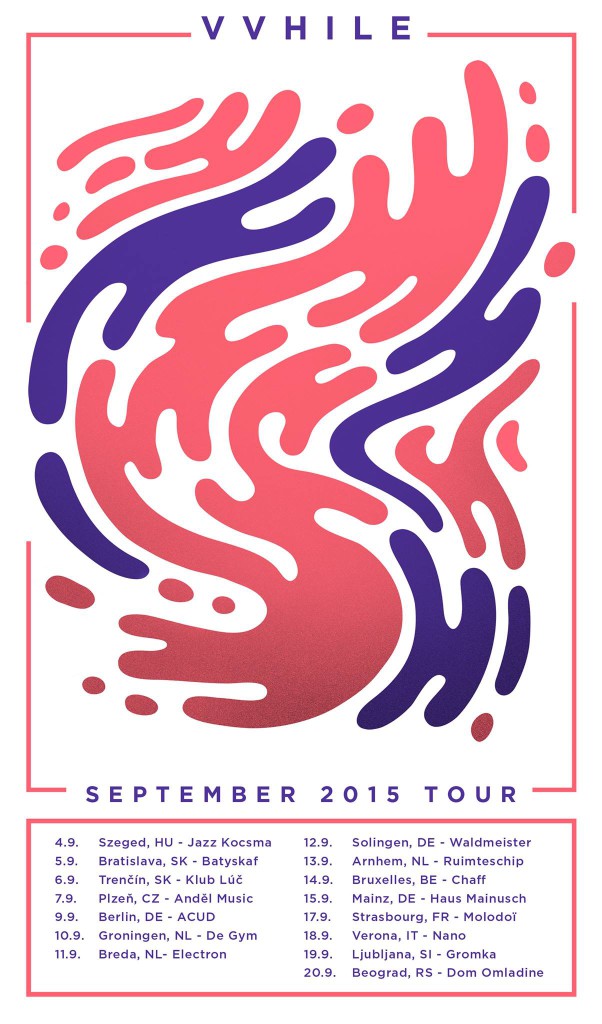 Beogradski bend VVhile je na svojoj četvrtoj evropskoj turneji u okviru koje će posetiti Mađarsku, Slovačku, Češku, Nemačku, Holandiju, Belgiju, Francusku, Italiju i Sloveniju. Kraj turneje je u Beogradu, gde će zajedno sa lokalnim herojima, bendom Bag of Dicks i australijskim muzičkim globtroterom pod imenom Jackson Reid Briggs na pravi način obeležiti jednu neverovatnu godinu u životu jednog neobičnog shoegaze-indie-noise-pop benda. Koncert će se održati u Klubu Doma omladine Beograda u nedelju 20. septembra, ulaz je od 21h, a karte će se prodavati samo na ulazu po ceni od 300 dinara.
Krajem 2014. godine VVhile je objavio debitantski album pod nazivom "More" koji je kao vinilno izdanje počeo da živi od aprila 2015. posredstvom Jazz Chairs i Pop Depresije, Twintoe Records, Numavi Records i Dirt Cult Records.
Poslednji spot za pesmu "VVhile Things" potpisuje neobičan umetnički kolektiv iz Hrvatske B.A.K.A. KOLEKTIV, koji iza sebe ima niz uspešnih video produkcija koje su napravili na relaciji Sisak-Zagreb. "VVhile Things" je klasična punk rock himna napunjena slojevima distorziranih gitara i vokala duboko utopljenih u tonama reverba, a ujedno i jedna od prvih pesama koje je VVhile napravio.
VVhile je duo koji su 2011. godine osnovali Stevan Ćirović na bubnju i vokalu i Andrija Spičanović na gitari i vokalu. Posle velikog broja koncerata u regionu i dve evropske turneje, tri vinilna i jednog kasetnog izdanja VVhile je izrastao u jedan od najuzbudljivijih bendova bivše Jugoslavije koji vas lako osvoji svojom pozitivnom melanholijom.
Bag of Dicks su bubanj-bas duo koji svoju kultnu reputaciju uvećava iz dana u dan. Bili su gosti na koncertu legendarnih The Gories ove godine, a njihova mešavina bluza, panka, trasha, surfa… udara direktno u mozak.
Jackson Reid Briggs putuje Evropom i Balkanom poslednjih meseci i svira svuda gde je to moguće. Kraj ove muzičke odiseje dovodi ga u bivšu Jugoslaviju, a onda se vraća u Melburn u Australiju gde ga čeka njegov matični bend.