Muzički roman "Roll Intro Tape" Lazara Divjaka
Kad se neko nečem dobrom nada 🙂 Lazar je napisao "Roll Intro Tape" divnu knjigu o svom muzičko-životno-koncertnom odrastanju i sazrevanju. Dvadesetak godina muzičkog hodočašća premotao je kroz 22 koncerta: od Kaleksiko do Metalike, od Bajage do KKN-a, kroz Darkvude do Springstina… Pozvao je muzičare koje voli da mu pomognu oko promocije knjige, a ja sam dobio tu čast da uz Peru, Žikića i Peđu moderiram ovo predstavljanje. Srećan sam zbog toga 🙂 Parobrod, ponedeljak 6. jun u 18 časova. Vidimo se!
Prva knjiga u izdanju promoterske kuće Long Play, muzički roman ROLL INTRO TAPE Lazara Divjaka, jeste zbirka rokenrol priča, odnosno autorovih kritičkih svedočanstava sa koncerata muzičkih imena kakva su Metallica, Bajaga i instruktori, Calexico, Rambo Amadeus, Block Out, Darkwood Dub, Faith No More, Manu Chao, Partibrejkers, Bruce Springsteen i drugi. U njima Divjak opisuje "svoje odrastenje, ne nužno i sazrevanje" u odnosu na 22 koncerta kojima je prisustvovao u razdoblju između 1991. i 2013. godine.
Lazar Divjak je prostorni planer i urbanista rođen 1980. u Beogradu. Do sredine maja 2016. gledao je Metallicu i Life of Agony po sedam puta uživo, a Calexico šest puta. Ovo je prva knjiga koju objavljuje.
Odrastanje i sazrevanje su prilično dugački procesi, čije se putanje neretko ne podudaraju. Na tom putu nema prečica. Ali ima pomoći, ima stvari koje te pridrže, ohrabre, podignu i osnaže, kada ti to treba. Muzika je upravo ta pomoć za mene: muzika raznih ljudi koju sam u početku upoznavao sa ploča i kaseta, da bih od neke jedanaeste godine iznenada primetio da je to sve bila samo uvertira, i da je prava magija u slušanju i gledanju ljudi koji svoju muziku izvode uživo.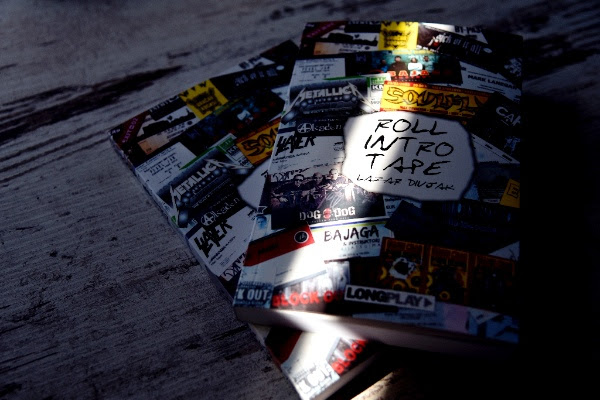 Razne navike sam u životu sticao i gubio, ali osim eventualno odlazaka na Zvezdine utakmice, ništa nije tako uporno ostalo uz mene kao uživanje, ushićenje i inspiracija koje sam nebrojeno puta doživeo na koncertima. Koncerata je bilo boljih i lošijih, klupskih i stadionskih, ali je svakako bilo onih toliko bitnih da sam razdoblja u životu počeo da pamtim i mapiram u odnosu na "ono kad sam bio na onom koncertu i osećao se skroz onako".
U nekom trenutku, pre malo više od 10 godina, počeo sam da pišem o baš takvim koncertima. Otkrio sam da mi pisanje prija i da mi pomaže da razne stvari koje sam doživljavao stavim na pravo mesto. Sve dok početkom 2015. nisam završio sa knjigom u kojoj opisujem svoje odrastenje, ne nužno i sazrevanje, u odnosu na 22 koncerta na kojima sam bio u razdoblju između 1991. i 2013. godine.


« Izlazim na razne bine već više od 30 godina. Tu sve postaje specijalno i dobija smisao, jer muzika prestaje da bude samo moja. Dobija novi život. Ljudi koji su ispred bine dobijaju nešto iz nje i svi mi zajedno, deo smo nečeg novog, posebnog » … « U Lazarevim sećanjima prepoznao sam nešto od mirisa iz Kišovog romana "Rani jadi". Sve je drugačije – i vreme i mesto i likovi, a ipak – seta je ista. » – Momčilo Bajagić-Bajaga
« Lazareva knjiga me je podsetila na to koliko mi je u detinjstvu i ranoj mladosti bila važna rok muzika, a naročito odlasci na koncerte i koliko sam energije i ljubavi ulagao u svoje rok obrazovanje » … « Voleo bih da se u budućnosti pojavi još knjiga domaćih autora sa sličnim temama, jer bi to, uz pojavu nekoliko kvalitetnih rok novinara nove generacije, bilo veoma značajno za edukaciju neke nove publike…» – Nikola Vranjković