Bekstvo iz Njujorka / Njujork 1997.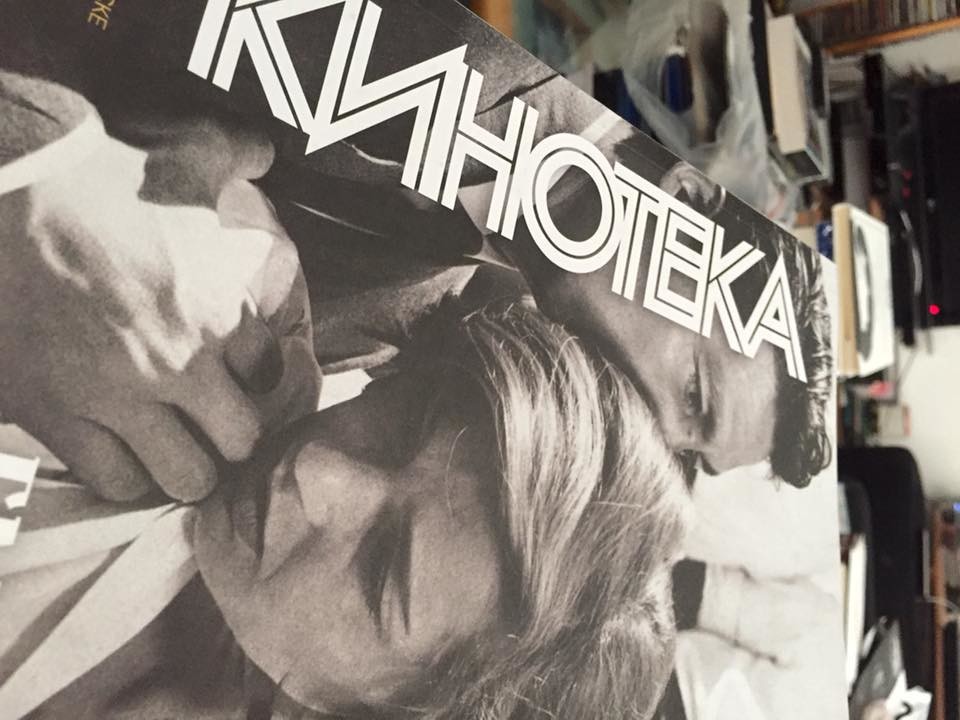 Četvrti broj filmskog mesečnika "Kinoteka" objavljen je tokom aprila 2017. Svetlana Đolović je pisala o muzici iz filma "Bekstvo iz Njujorka", koji je bio na repertoaru Kinoteke u vreme izlaska broja.
---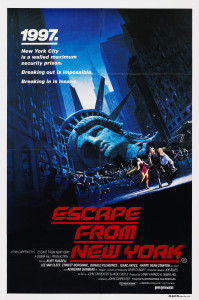 BEKSTVO IZ NJUJORKA / NJUJORK 1997. (ESCAPE FROM NEW YORK)
Režija: Džon Karpenter, 1981.
Muzika: Džon Karpenter, Alen Hauart
Piše: Svetlana Đolović
Iako je nastala iz praktične potrebe da se nečim priguši buka koju pravi projektor, originalna filmska muzika ubrzo je zauzela veoma važno mesto na velikom platnu. Sve je počelo od usamljenog bioskopskog pijaniste, a poslednjih osamdesetak godina film score podrazumeva orkestrirane muzičke komade i neretko se smatra primenjenim ogrankom savremene umetničke muzike (o čemu govori popularnost ovih izdanja na nosačima zvuka). Zato su i prve zvezde ovog zanata bili klasično obrazovani kompozitori koji su uz raskošne aranžmane i velike ansamble stvarali ono što će u mnogome doprineti atmosferi i emotivnom učinku filma.
Neću ni pokušati da u ovom tekstu sažmem istorijat i značaj ovog posla za celokupnu filmsku umetnost, samo ću reći da je zahvaljujući njegovim velikanima, muzika postala mnogo više od tepiha ili zavese, pratilje ili ilustratora. Neke filmove je nadživela njihova muzika, postajući tako lik za sebe – legendaran, prepoznatljiv, živ, dok je za one najbolje predstavnike, muzika utkana u samo tkivo pokretnih slika, neodvojiva i nezaboravna.
Kada govorimo o najboljim objediniteljima slike i muzike na filmu, nezaobilazno je ime Džona Karpentera. Sveobuhvatnost talenta – reditelj, scenarista, kompozitor, producent – fascinira i danas, skoro pola veka od njegovih početaka. Netipična pojava u svakom smislu.
Muziku je zavoleo zahvaljujući ocu koji je bio profesor muzike. Još je u srednjoj školi imao bend Coupe de villes, a muzički ukus mu je obuhvatao heroje klasičnog roka The Doors, Rolling Stones, Beatles ali i nemačke elektronske eksperimentataore Tangerine Dream. Od muzike na filmu na njega je naročit utisak ostavila Zabranjena planeta (1956), sa, za to vreme, veoma inovativnim saundtrekom na kome se prvi put čuo sintetizovani zvuk zahvaljujući prstenastom modulatoru, jednom od najstarijih elektronskih instrumenata (podsećao je na zvuk teremina).
Majstor niskobudžetnih produkcija, dokazao je da je mašta najvrednije oruđe filmskog stvaraoca. Tako je i krenulo njegovo bavljenje muzikom na filmu. Usled hroničnog nedostatka sredstava (a i zbog njegovog štedljivog karaktera) pribegao je komponovanju. Izbor je pao na sintisajzer, zbog njegove mogućnosti da simulira teatralan i raskošan zvuk, u zamenu za veliki i skupi orkestar, koji nije mogao da priušti. Shodno žanru, a inspirisan uzorima Bernardom Hermanom i Dmitrijem Tiomkinom, Karpenterova filmska muzika je minimalističkim sredstvima uspavala da dočara uznemirujuću i mračnu atmosferu, napetost i grozomoru, sadržavajući istovremeno repetitivne, pulsirajuće ritmičke komponente koje su je činile prijemčivom za nezavisno slušanje (u klubu, na radiju).
Još od prvog studenstkog filma Dark Star (1974), preko brutalno efektnog skora za Napad na policijsku stanicu (1976), pa po svemu briljantne Noći veštica (1978), te mistične Magle (1980), stižemo do sjajne naučno-fantastične antiutopije iz 1981. – Bekstvo iz Njujorka (Njujork 1997.), koju ovog puta uzimamo kao uzorak iz njegove muzičke zaostavštine koja broji 17 filmskih naslova i dva albuma elektronske muzike.
Bekstvo, do tada najambiciozniji Karpenterov film, začet sredinom sedamdesetih u vreme afere Votergejt, trebalo je da dočara nihilističku atmosferu paranoje, teskobe i straha na opustošenim ulicama Njujorka 1997., koji je postao vrhunski obezbeđen zatvor, te da nam vizionarski nasluti krah gramzivih, korumpiranih, samoživih osamdesetih, koje će se, doduše, transformisati u drugu vrstu korporativnog ropstva i konzumerskog beznađa naših dana. Ovde, kao i u Napadu na policijsku stanicu Karpenter pravi jedan moderni vestern, odajući počast svojim velikim filmskim uzorima Hauardu Hoksu i Džonu Fordu. Protagonista Bekstva, bivši ratni veteran i odbegli zatvorenik Snejk Pliskin (u tumačenju omiljenog Karpeterovog glumca Kurta Rasela), antiheroj po uzoru na Prljavog Harija, doneo je galeriji nezaboravnih filmskih akcionih heroja seksipil, cinizam, duhovitost i opuštenost.
Saundtrek Bekstva nastavlja sjajan niz nezaboravnih filmskih tema započet Napadom na policijsku stanicu, sa prvi put izmenjenim načinom pisanja i snimanja muzike. Njegov prvi saradnik, dizajner zvuka Alen Hauart je predložio da gledaju snimljeni materijal dok osmišljavaju muziku za pojedine scene, jer to ranije nisu praktikovali. Karpenter je među prvima koristio legendarnu ritam mašinu Linn LM-1, zahvaljujući Alenovom poznanstvu sa njenim tvorcem Rodžerom Linom. Smernice na snimanju su bila dva albuma – jedan grupe Police, a drugi Tangerine Dream. Pored zavodljive naslovne teme, sauntrek čine ambijentalni i melodični pasaži, ali i frenetični segmenti potere, koji su uneli nove elemente u Karpenterov ikonički elektronski zvuk.
Pre dve godine legendarni reditelj je prvi put u svojoj šezdeset sedmoj godini, objavio album nefilmske muzike, nazvan Lost Themes. Uspeh kod publike i kritike dao je nastavak Lost Themes II, a tokom prošle godine uputio se na veliku svetsku turneju sa bendom svog sina Kodija, koji je i koautor albuma.
Nedovoljno vrednovan i nagrađivan od filmske elite, poetsku pravdu Karpenter je dočekao u ovom veku, kao jedan od najvoljenijih i najuticajnijih stvaralaca za nove generacije. Njegovi filmovi su lični, nesavršeni, uvrnuti, zabavni, kreirani sa puno duha i ljubavi, a njegov uticaj i muzički i filmski dalekosežan.
Od pionirskog poduhvata Bibi i Luisa Berona za film Zabranjena planeta (1956) preko Voltera(Vendi) Karlos, Đorđa Morodera i Vangelisa preko Anđela Badalamentija do Trenta Reznora, Klifa Martineza, Daft Punk ili Chemical Brothers, elektronska muzika na filmu je postala standard, a za to ponajviše možemo da zahalimo Džonu Karpenteru.
P.S. za one koje zanima tehnička strana Karpenterovog zvuka, prilažemo spisak opreme korišćene na saundtreku za Bekstvo iz Njujorka:
Prophet-5
ARP Quadra
ARP Avatar (2)
ARP Sequencer
Roland CSQ-600 Sequencer
Sequential Circuits 700 Programmer
Roland SVC-350 Vocoder
Linn LM-1 Drum Computer
Fender Jazz Bass
Fender Stratocaster