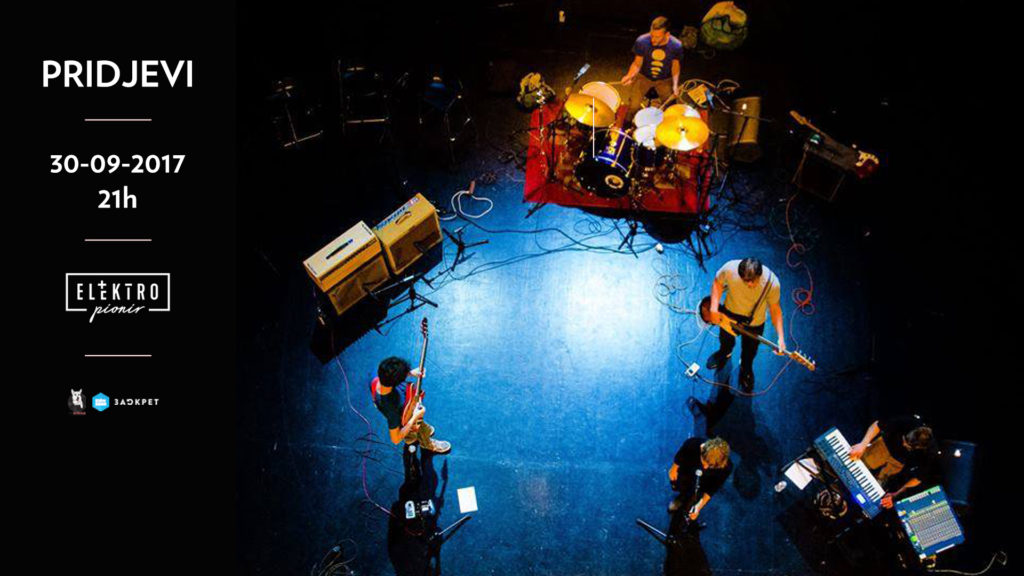 Zagrebačka grupa Pridjevi poziva nas na svoj premijerni nastup u Beogradu! Sviraće u subotu 30. septembra u Elektropioniru od 21h. Ulaznice će uskoro biti u pretprodaji po ceni od 500 dinara.
Za sebe Pridjevi kažu ove osnovne i uglavnom poznate stvari: "Psihodelični band Pridjevi osnovali su Dino Santaleza (East-Ra) i kantautorke Ivana Picek i Nina Romić 2013. godine. Bendu se pridružuju Ivan Levi Levačić i Erol Zejnilović (članovi ABOP-a i Kriesa) i Andrija Santro (BAMWISE). U martu 2014. izdaju prvi album koji je odlično prihvaćen od publike i kritike te se našao na većini lista albuma godine u regiji. Potpisuju za izdavačku kuću Trouble in Mind Records iz Čikaga, te album izlazi na leto 2015. na cd-u i vinilu. Pridjevi donose atmosferičnu mešavinu zaraznih pop melodija, sanjive psihodelije, plesnog groovea, folka i eksperimentalne muzike prošaranu dvoglasnim pevanjem."
To vas sve možda povuče da dođete na koncert, možda znate bend od ranije, možda volite psihodeliju, možda možda… A možda ste spremni da vidite, čujete i osetite nešto potpuno drugačije. Zamislite da je Sid Baret posle napuštanja Pink Floyd odlučio da se priključi Fleetwood Mac i da s njima radi desetak sledećih godina, bok uz bok Piteru Grinu, a korak iza Kristine i Stivi (jeste spojio je Baret dve epohe Flitvuda ;)). E tako ponekad zvuče Pridjevi, a to "ponekad" često potraje ceo koncert. Dođite da maštamo zajedno u tehnikoloru!