Pop Depresija i Nikola Nešković predstavljaju vam "Zapevaj" EP i četiri pesme koje su inspiraciju našle u delima Marka Kozeleka i Džejsona Moline. Pesme su relativno stare, neke je Nikola napisao još pre 4-5 godina, a EP je snimljen tokom proleća 2017. godine.
Nikoline pesme, kao i uvek, prate ritam života, zapitane su, ponekad sumnjaju, razmišljaju o porodici – deci posebno, zdravom i nezdravom života, shvatanju religije, pojmu i odnosu prema smrti dragih ljudi… Veliku pomoć na "Zapevaj" Nikola je imao od Davora Matoševića, koji je bio gost na pesmi "Simon Vejl", a uradio je i miks i mastering.
Sledećih nedelja imaćete priliku da slušate pesmu po pesmu sa "Zapevaj", a ritam je sledeći:
27.10.2017. – "Enzimi"
10.11.2017. – "Meka postelja"
17.11.2017. – "Avganistan"
24.11.2017. – "Simon Vejl"
Za sve pesme snimljeni su video spotovi koje ćete takođe sukcesivno moći da vidite sledećih nedelja.
---
(nikolanešković) – zapevaj ep (2017)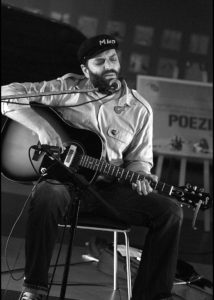 1. Enzimi
2. Meka postelja
3. Avganistan
4. Simon Vejl
izdavač: Pop Depresija i Nikola Nešković
datum izlaska 27.10.2017
reči i muzika Nikola Nešković
u pesmi Simon Vejl gitara, bas gitara, glas Davor Matošević
snimano maj-jun 2017. u studiju Ruka Koja Leči
snimio Nikola Nešković
miks, mastering Davor Matošević
fotografija Anica Ilijin
omot Borislav Prodanović
nikolaneskovic.bandcamp.com
www.facebook.com/wystan.whitman
---
Nikola Nešković je kantautor iz Velikog Gradišta, Srbija. Autorske pesme stvara od 2000-e, za nezavisne izdavačke kuće u regionu, Francuskoj i SAD (brlog records, Floorcollapsing, Infinite Lute, myhand.thanx records, etiketa 4, pop depression). Poznat je kao (izmenavremena)
i Wystan Whitman. Živi i radi u Novom Sadu. Sarađuje sa Ed Askew-om, Ivanom Čkonjevićem, Novim Odmetnicima, Pjesnicima Dodira.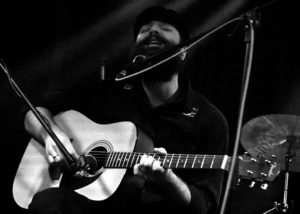 Nikola Nešković is a singer-songwriter born in Veliko Gradište (eastern Serbia), now living and working in Novi Sad. His music is sometimes melodramatic, almost all the time based on traditional folk with the hint of country and always very bluesy. Nikola is making music for more than a decade and he plays acoustic guitar and harmonica. His interpretation is passionate, direct and deeply emotional. The roots of (nikolaneskovic) music are in psalms he hears in songs from Bob Dylan, Neil Young and Johnny Cash. When Nikola Nešković is singing on his native language (Serbian) his is taking alter ego (izmenavremena) or (nikolaneskovic), but when his poetry is in English – he is Wystan Whitman.