Za Dan mladosti Boris Milanović (gitarista i vokal grupe TRIKO) aka PALMS VOICE objavljuje svoj debitantski solo album, a Pop Depresija i Kišobran imaju tu čast da učestvuju u "akciji". Boki koji je od ranije poznat i kao Optimus Prime, ove godine završio je muzičke skice nastale još 2007. godine, a tu mešavinu pop muzike i elektronike, eklektike i euforije, terapije i kreativnog transa ili kako Boris sam kaže "saundtreka za spaljivanje svih mostova i potpunu izolaciju" uobličio je u četrnaest pesama koje objavljuje pod imenom Palms Voice.
Neko će u Palms Voice pesmama čuti ehoe onoga što rade John Maus, Ariel Pink, Chvrches, Chromatics, Crystal Castles, Daft Punk, Depeche Mode, Future Islands… a neko će čuti nešto sasvim drugačije i radujemo se tim drugačijim slušanjima i utiscima
Album će 25. maja biti objavljen digitalno, a tokom leta i kao limitirano fizičko izdanje. Plams Voice je raspoložen da svira svuda gde ga pozovu, javite se!
---
Boris Milanović, one third of Belgrade's alternative rockers
Triko
, will release his debut album as Palms Voice on May 25th, via
Pop Depression
. The self titled record marks the completion of the first phase of a creative process that,
by Boris's words
, began back in 2007. The 14 tracks are marked by a confessional (
and sometimes troubling
) lyrical tone, which in tandem with glittery electro-pop production stands in contrast to the shoegazy style and lyrical minimalism of his native band. The album is preceded by a slew of singles posted to
Boris's YouTube channel
, as well as a few well received live shows, more of which are planned for the future.
PALMS VOICE – Palms Voice (2018, Pop Depresija/Kišobran)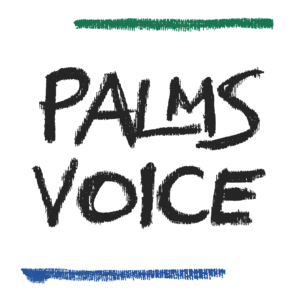 1 Palms Voice
2 United
3 12 Inch Coma
4 I Always Wanted To Make A Girl Cry
5 Lonely As Fuck
6 Condom Breaks My Heart (feat. Kinš)
7 NDE
8 Definitive Version
9 Friendship Starter
10 Mastermind
11 Netherworld
12 Orchestrated Stage Invasion
13 Reposition
14 Snowflakes In Hell