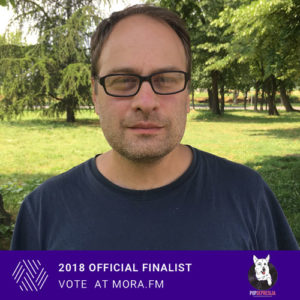 Mixcloud  i ove godine organizuje izbor za najbolju online radijsku emisiju i neko je predložio Pop Depresiju i evo nas u užem izboru u kategoriji "Rock/Alternative" radio emisija. U konkurenciji je i Radio Sevojno sa emisijom "Underways" u žanru "Country/Folk/Blues" i još par baš dobrih muzičkih izbora. Glasanje slušalaca za "Listeners' Choice" traje do nedelje 20. maja u ponoć, a stručni žiri već po nekom svom senzibilitetu bira šta mu se već sviđa.
:: Glasanje je na ovom linku ::
Launched in February 2001, Pop Depression is a weekly freeform radio show. Imagined by its host, Ivan Loncarevic, as a weekly "best of" of all the things that shape his world – music, movies, tv shows, books, sports, politics… Pop Depression is a trip from folk to soul, indie to hip hop, jazz to neo-classical… No boundaries, just good music and occasional "stream of consciousness". Now on its 806th episode.