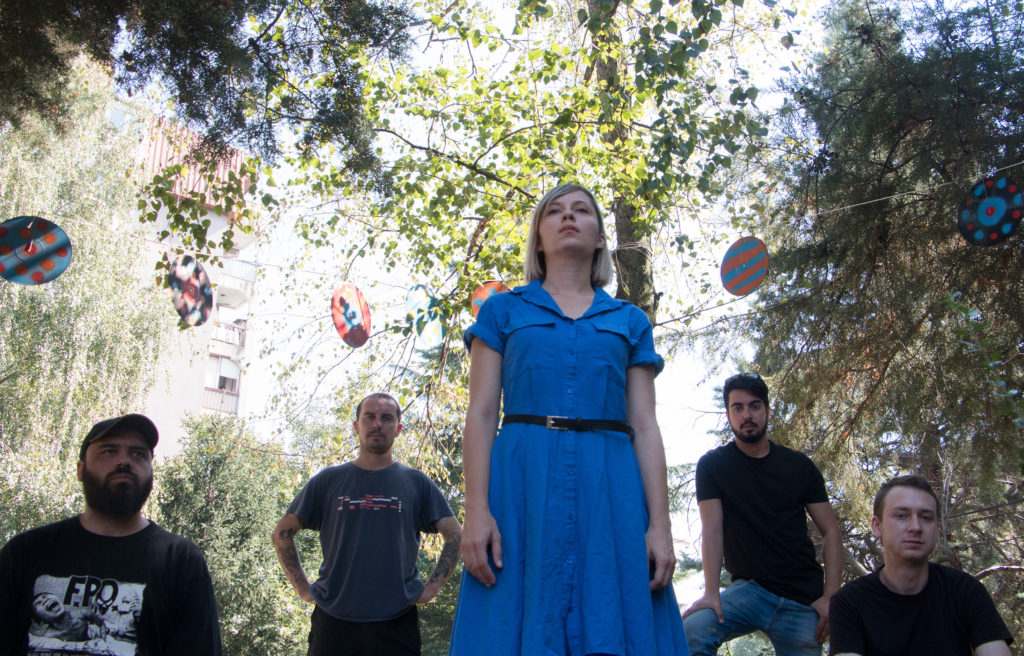 Kultna makedonska grupa Bernays Propaganda najavljuje povratak na scenu novim EP izdanjem, "Ништо нема да нè раздели", koje će se kao zajedničko izdanje nezavisnih izdavačkih kuća iz Slovenije, Hrvatske, Srbije i Makedonije – Moonlee Records, Geenger Records, Pop Depresija i Balkan Veliki – pojaviti u sredu 12. decembra tačno u podne.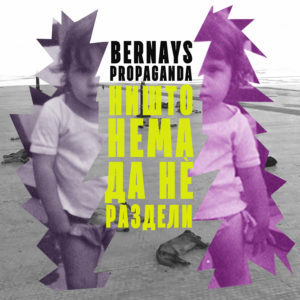 Tokom cele karijere, od debija "Happiness Machines" (2009) do poslednjeg studijskog albuma "Politika" (2016), Bernays Propaganda ostali su verni svojoj filozofiji da ništa nije zabranjeno i da se na svaku nepravdu mora reagovati. Angažovani stihovi, pankerski stav, new-wave spremnost na eksperimente, tri nuklerna reaktora energije i ritam koji vam ne dozvoljava da stojite po strani, to su bili i ostali BP – na svakoj pesmi, EP-u, albumu i koncertu.
EP "Ништо нема да нè раздели" sadrži tri pesme – "Mojata Marija", "Kerka na gladot" i naslovnu temu, koje su snimljene u skopskom "Studiju 1060" sa novom postavom Bernays Propaganda, u kojoj se, pored Kristine Gorovske, Vaska Atanasoskog i Denija Krsteva, nalaze i Rade Jordanovski i Kristijan Lafazanovski, a kao gosti se pojavljuju ugledni jazz gitarista Toni Kitanovski i legendarni Mike Watt (Minutemen, fIREHOSE, The Stooges). EP "Ништо нема да нè раздели" je najava za novi album, "ВТОРA МЛАДОСТ, ТРЕТА СВЕТСКА ВОЈНА", koji će se pojaviti tokom 2019. godine.
---
BERNAYS PROPAGANDA – Ništo nema da ne razdeli EP (2018)
 Macedonian post punk luminaries and DIY scene icons BERNAYS PROPAGANDAreturn with the 3-tracker "Ništo nema da ne razdeli"EP, which will be released December 12th 2018 on Moonlee Records, Geenger Records, Pop Depresija and Balkan Veliki in digital format only.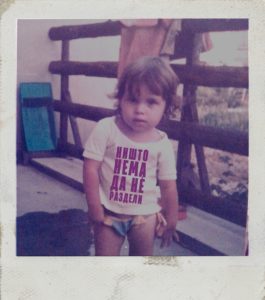 On the new EP, recorded at their own Studio 1060in Skopje, BERNAYS PROPAGANDA kick off with "Mojata Marija", a slowly burning disco punk gem. The centerpiece "Kerka na gladot"brings to the forefront the band's minimalist post punk songwriting and their pop-oriented vocal interpretation, resulting in sun-soaked early morning jam. The closer "Ništo nema da ne razdeli"concludes in a more stern tone, leaving us with a feeling of anticipation.
The new line up of Bernays Propaganda: Kristina Gorovska, Vasko Atanasoski, Deni Krstev, Rade Jordanovskiand Kristijan Lafazanovski. The release includes guest appearances from highly esteemed Macedonian jazz guitarist Toni Kitanovskiand legendary American post punk bassist Mike Watt (Minutemen, The Stooges, Dos, Banyan…).
"Ništo nema da ne razdeli" EP comes as an appetizer for the upcoming full-length "Druga mladost, treči svetski rat", which is coming out in september 2019.