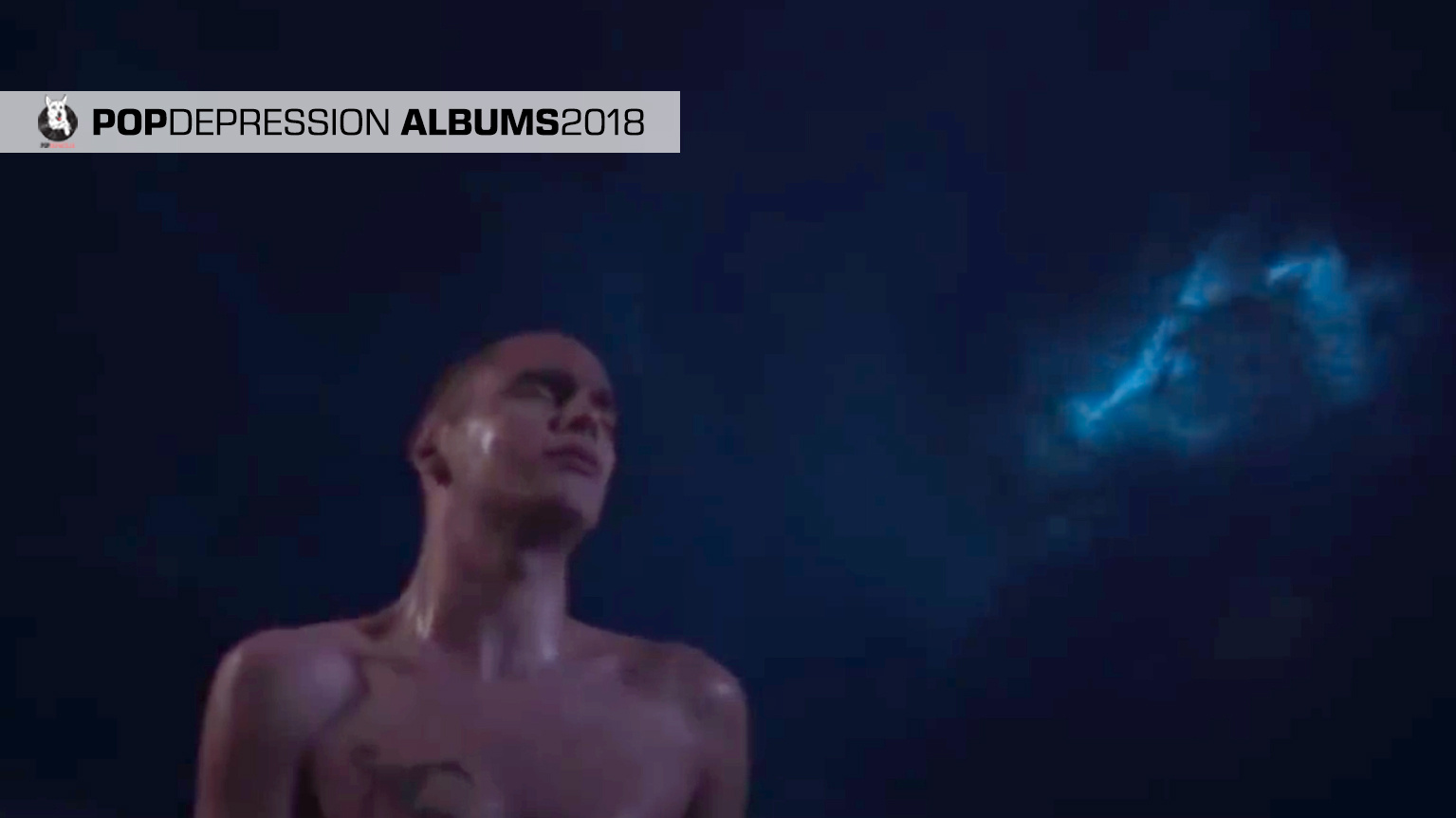 Ne mogu baš skroz da budem objektivan, ali kada su liste u pitanju nemam ni razlog za to. Uzbudljiva, turbulenta, stresna i na kraju neverovatno uspešna godina je za nama. Kao i obično ovo je lista (ovog puta 50) albuma koje sam najviše slušao, neki su "najbolji", neke sam baš voleo, a neki su mi bili neophodna duševna hrana.
Uz nekoliko vanserijskih Erased Tapes albuma, posebno bih izdvojio makedonske muzičare koji su mi ulepšali godinu na milion načina: Vasko Atanasoski, Pikolomini, Telemama, 21 vek, Fin Project, Dimitra, Mirko Popov, My Tear…
Omiljeni hip-hop albumi, a red je da njih izdvojim posebno jer to sam baš puno slušao su "A Breukelen Story" tandema Masta Ace i Marco Polo uz brojne goste, Noname "Room 25", kao i  A$AP Rocky "Testing" i Earl Sweatshirt "Some Rap Songs".
Možda i najuzbudljiviji deo ove ad hoc liste su fantastična jazz izdanja, potpuno različita i uzbudljiva, u kojima se jazz meša sa brojim drugim "žanrovima", uticajima i inspiracijama. Znači sve ono što se ne događa na Beogradskom jazz festivalu. Jazz/nojazz preporuke iz 2018. su Sons of Kemet "Your Queen Is a Reptile", Idris Ackamoor & The Pyramids "An Angel Fell", Kamaal Williams "The Return", Hailu Mergia "Lala Belu" i Makaya McCraven "Universal Beings".
Van konkurencije su dva albuma kojima sam posvetio najveći deo svog slobodnog i onog drugog vremena i u koje su svoj talenat, trud i znanje uložili brojni ljudi kojima ću večno biti zahvalan: naša kompilacija nove klavirske muzike "Klavirsko nebo" i album Kralja Čačka "Spusti svetlost na put". Verujem(o) da su to albumi koji imaju posebnu vrednost i da je trud koji je uložen u njih adekvatan kvalitetu koji imaju. Hvala svima na slušanju, podršci, fidbeku i dolascima na koncerte. Idemo dalje…
---
Olafur Arnalds – re:member [decca] John Prine – The Tree of Forgiveness [Oh Boy] Damien Jurado – The Horizon Just Laughed [Secretly Canadian] Pikolomini – Bela ptica, crn bran/Deva EP/Telemama & Pikolomini – Kratok album za dvajca LP [Sharla] Nils Frahm – All Melody [Erased Tapes] Tracey Thorn – Record [Unmade Road/Merge Records] Low – Double Negative [Sub Pop] Spiritualized – And Nothing Hurt [Bella Union] Lubomyr Melnyk – Fallen Trees [Erased Tapes] Ural Thomas & The Pain – The Right Time [Tender Loving Empire]
Marlon Williams – Make Way for Love [Dead Oceans] Shannon Shaw – Shannon in Nashville [Easy Eye Sound] Khruangbin – Con Todo El Mundo [Night Time Stories] Jesse Merchant – Illusion of Love [No Other] Sons of Kemet – Your Queen Is a Reptile [Impulse! Records] Masta Ace and Marco Polo – A Breukelen Story [Fat Beats Records] Kurt Vile – Bottle It In [Matador] Julia Holter – Aviary [Domino] Jon Hopkins – Singularity [Domino] Amen Dunes – Freedom [Sacred Bones]
21 vek – 21 vek LP [Balkan Veliki] Ryley Walker – Deafman Glance [Dead Oceans] Arctic Monkeys – Tranquility Base Hotel & Casino [Domino] A$AP Rocky – Testing [A$AP Worldwide]
Richard Swift – The Hex [Secretly Canadian] Jeff Tweedy – Warm [dBpm Records] Brandi Carlile – By the Way, I Forgive You [Elektra/Low Country Sound] Lola Kirke – Heart Head West [Downtown Records] Courtney Barnett – Tell Me How You Really Feel [Mom + Pop Music] Idris Ackamoor & The Pyramids – An Angel Fell [Strut Records]
Bryan Ferry – Bitter-Sweet [BMG] Vasko Atanasoski – Leb i zabi [Balkan Veliki] Kamaal Williams – The Return [Black Focus Records] Hailu Mergia – Lala Belu [Awesome Tapes From Africa] Brigid Mae Power – The Two Worlds [Tompkins Square] Earl Sweatshirt – Some Rap Songs [Tan Cressida/Columbia] Wye Oak – The Louder I Call, the Faster It Runs [Merge] Makaya McCraven – Universal Beings [International Anthem Recording Co.] Noname – Room 25 [DIY] Marissa Nadler – For My Crimes [Sacred Bones]
Yves Tumor – Safe In The Hands Of Love [Warp] Gaye Su Akyol – Istikrarli Hayal Hakikattir  [Glitterbeat Records] Dave Alvin and Jimmie Dale Gilmore – Downey to Lubbock  [Yep Roc] Kamasi Washington – Heaven and Earth [Young Turks] Rival Consoles – Persona [Erased Tapes] Kathryn Joseph – From When I Wake The Want Is [Rock Action] Nicholas Krgovich – "Ouch" [Tin Angel Records] Moonface – This One's for the Dancer and This One's For the Dancer's Bouquet [Jagjaguwar]
Kralj Čačka – Spusti svetlost na put /bonus Razni Izvođači – Klavirsko nebo /bonus