Coucou Abel – ST (2018, SKC Kragujevac)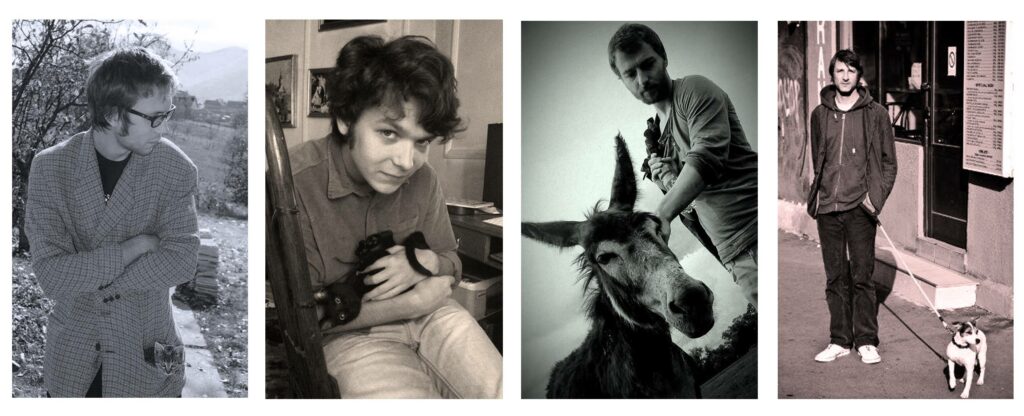 Nedaleko odavde, možda baš u "šumadijskom zlatnom preseku", tokom poslednjih deset godina zakuvalo se nešto za Srbiju muzički bitno, a za mnoge muzičare koji žive u ovoj zemlji organski neophodno. Pod jakim uticajem džeza, bluza i rokenrola, sa savršenim poznavanjem muzičke tradicije Balkana i popularne kulture, počeo je da se formira svojevrsni (neformalni) pokret slobodnih duša, ljudi koji muziku sviraju onako kako osećaju i dišu i kojima ništa nije nemoguće, nedostupno i zabranjeno. U toj ekipi ističu se Eyot, Naked, Fish in Oil, Hashima, Schime Trio… i najmlađi sastav od svih – Coucou Abel.
Članovi Coucou Abel ansambla su Pavle Popov, Srđan Popov, Marko Ignjatović i Feđa Tom Frenklin. Svako sa svojim senzibilitetom, doživljajem muzike, idejama i snovima. Njihova muzika je strasna i topla, raspričana i filmska – ali ne samo kao što bi većina na prvu loptu rekla – filmska na način Džarmuša ili Tarantina, već podjednako Sorentinovska ili bliska onome kako muziku koristi Vong Kar Vaj. Coucou Abel u svojim pesmama kombinuje karakteristike brojnih i naizgled nespojivih žanrova, ali taj "crossover" je potpuno u funkciji priče koju žele da ispričaju i osećanja koja žele da izazovu. Sve i dalje zvuči prepoznatljivo, ali opet novo i sveže. Ili da stavimo stvari u pravu perspektivu: zamislite da sedite u kafani u danu u kojem se (opet) čeka "kraj sveta" i naručujete piće i onda primetite džuboks u uglu. Prosto znate da tamo mora da se nalazi i "Kavana blues". To je ta pesma, saundtrek za kraj sveta, muzika od koje sve počinje i kojom se sve završava.
"Muzički ansambl Coucou Abel (Kuku Abel) nastao je iz ljubavi braće Popov prema space pop i noir jazz muzici pedesetih godina prošlog veka. Kroz svoje autorske kompozicije probali smo da oživimo specifičan duh tog vremena, naivni doživljaj svemira i trenutak kad je čovek sleteo na mesec. Iz današnje perspektive sve ovo deluje magično, kao da su tada ljudi bili bliži svemiru i zvezdama nego danas i pored celokupne tehnologije koja se dosta razvila od tih dana i novih saznanja koja izgleda više ne utiču na duh na pravi način i ne daju tu vrstu poleta ljudima,"kažu za svoju muziku članovi grupe.
Zašto Coucou Abel? "Kod nas u Milanovcu jedno leto gosti su bili Francuzi, Remi i Liza sa sinom Abelom. Često smo nas dvojica čuvali Abela, koji je tada imao godinu-dve, a to je ujedno bio i naš prvi susret sa tako malim detetom. To "kuku" je za Francuze isto što bi nama bilo "pa-pa" za laku noć i ne znamo zašto je to bila inspiracija za naziv benda, ali je tako," objašnjavaju braća Popov.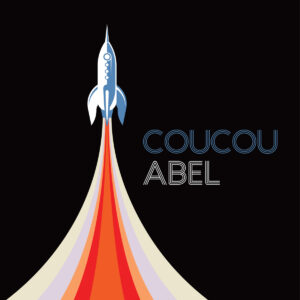 Ansambl Coucou Abel svoj debitantski album "Coucou Abel" objavljuje za SKC Kragujevac, kao pobednici njihovog konkursa za izdavanje prvog albuma.
Album je sniman u "Hill River" studiju u Zemunu, na njemu se nalazi 11 kompozicija, autori su Srđan i Pavle Popov. Album je miksovao Srđan Popov, produkciju potpisuju Srđan i Coucou Abel. Mastering je delo Višeslava Luboša.
Uz članove benda u snimanju su učestvovali eminentni džez muzičari beogradske scene, kao što su Luka Ignjatović, Bratislav Radovanović, Veljko Nikolić – Papa Nik i Milovan Paunović. Album će moći da se kupi preko fejsbuk stranice benda i na koncertima.