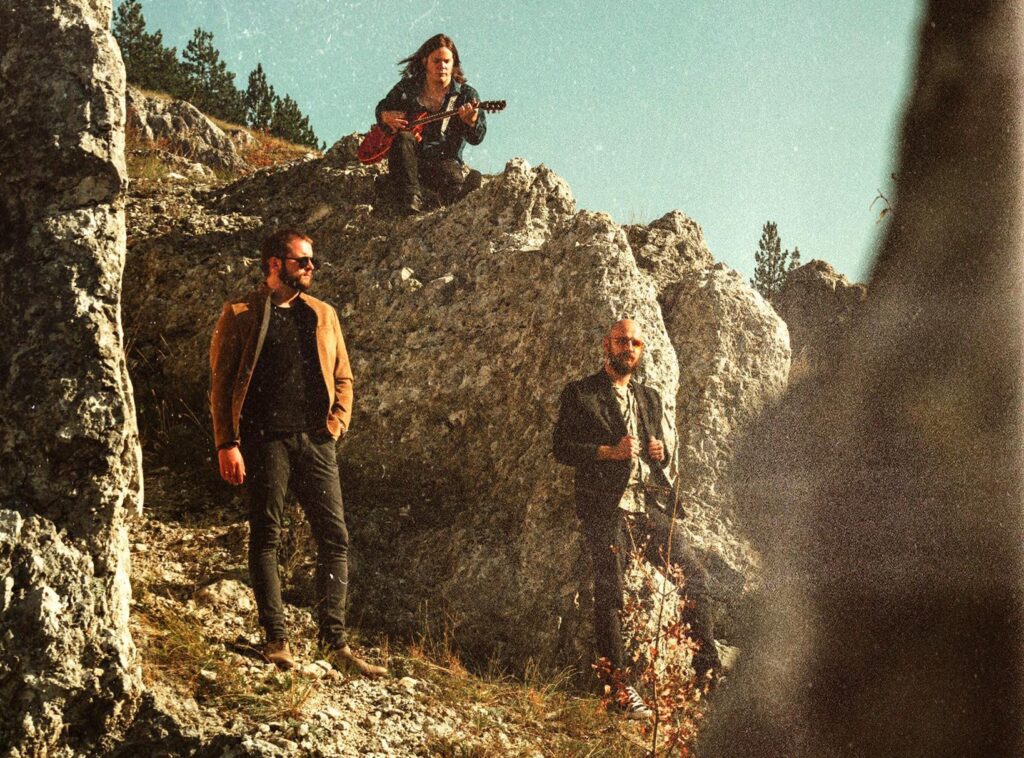 Prljave Sestre u saradnji sa Pop Depresijom i Kišobranom predstavljaju "Unazad", treći singl s albuma "Najgore tek dolazi". Autor muzike i teksta za pesmu čiji stih je dao naslov albuma ovog niškog trija – "najgore tek dolazi" – je Miloš Pavlović, a lo-fi spot je uz pomoć video snimaka prijatelja i članova benda napravio Petar Milosavljević.
"Unazad istovremeno govori o pokušaju da redefinišeš sebe i nemoći da pobegneš od svog starog ja pred nekim izazovom. Preispitivanje pre nego nostalgija, mada muzika upućuje na ovo drugo. Brz tempo odgovara premotavanju stare trake "preko glave", bez zadržavanja na detaljima, slično nizanju kadrova u Petrovom spotu. Melodični rifovi u stilu Dinosaur Jr. ili Wilco asociraju na "Mnogo godina ranije" sa prvog albuma Prljavih Sestara, uz mnogo više ironije u tekstu. Rezultat toga je i rečenica "Najgore tek dolazi" iz refrena, koju smo odabrali za naslov novog albuma, jer sumira kontrast između apokaliptičnih motiva i nade koji je prisutan na celokupnom materijalu. Trebalo je da bude cinično izvrtanje dobro poznate fraze, ali je u međuvremenu poprimilo ozbiljnije konotacije, zbog svega što se oko nas odvija," objasnio je inspiraciju za pesmu gitarista i pevač Sestara Miloš Pavlović.
Prva dva spota s albuma "Najgore tek dolazi" bili su za pesme "Nova jutra" i "Talas", a režirala ih je Dina Isam.
"Meni je ideja bila da snimim neki jednostavan spot mobilnim telefonim, ali pošto naša muzika više korespondira s analognim nego digitalnim, onda sam se odlučio da umesto digitalnog snimka, specijalnim efektima i softverskom obradom probam da imitiram anolognu super 8mm, jer je ona zapravo daleki predak kamere na mobilnim telefonima (prva kamera za masovnu upotrebu, kojom su se pravili kućni snimci). Prvi put sam zapazio super 8 kod Jarmusa, kada je tom kamerom snimio "Year of the Horse" i video spotove za The Raconteurs i Toma Waitsa. Naš zvuk je na neki način pandan video zapisu super 8ice. I ja nisam režiser, više hobi momak iz foto sekcije," rekao je Petar Milosavljević, basista u bendu.
Drugi studijski album grupe Prljave Sestre, "Najgore tek dolazi", objavljen je 29. maja 2020, a dostupan je za preslušavanje i preuzimanje na svim digitalnim platformama, YT kanalu benda, kao i na bandcamp stranici grupe i Pop Depresije.