Pop Depression Piano Night Mix #21 /Imaginary Seascapes, July 2020/ / … July 24th 2020.
---
Letnji klavirski mkstejp je u znaku planova koji će se ostvariti jednom, kada to bude bilo moguće. Za sva ona brčkanja u plićaku, vožnje čamcem, kopanja u pesku i jurenja meduza, obećao sam Zumi more i to će jednom da se desi 🙂 Puno nove muzike, do sada (meni) nepoznatih izvođača i starih favorita.
---
Featured: Dmitry Evgrafov, Meredi, Lena Natalia, Manos Milonakis, Ben Lukas Boysen, Aisha Orazbayeva, Max Richter, Peter Broderick, MAYA, Alex Braga, Amelia Warner, Martin Herzberg, Fabrizio Paterlini, Itoko Toma, Una, Library Tapes, Tom Gatza, Olivia Belli, Sophie Hutchings, Winterdagen, Simon Goff, Davis Harwell, Mattia Vlad Morleo, Paul Leonard-Morgan, Philip G Anderson, Jim Perkins, Florian Christl, Where the Good Way Lies, Per Störby Jutbring, Linnea Olsson.
---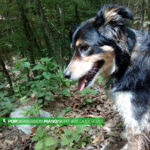 Dmitry Evgrafov – Humble In Heart
Meredi – I am stardust
Lena Natalia – Empty Gallery
Manos Milonakis – Listen, She's Coming
Ben Lukas Boysen – Kenotaph
Aisha Orazbayeva – Alia fantasia
Max Richter – Your Reflection
Peter Broderick – Earnest Leslye
MAYA – Klavierwerk
Alex Braga – Spleen Machine
Amelia Warner – For Love
Martin Herzberg – Mother
Fabrizio Paterlini – Dark Room
Itoko Toma – Leaves and Light
Una – Charlie go slusa beliot album
Library Tapes – Wenngren: One More View
Tom Gatza – Echelle
Olivia Belli – Countdown
Sophie Hutchings – Rain Of Feathers
Winterdagen – Steekelenburg: Westerkerk
Simon Goff – Secret Sitter
Davis Harwell – Eureka
Mattia Vlad Morleo – Untie
Paul Leonard-Morgan – No Guarantees
Philip G Anderson – Lakes
Jim Perkins – Enfolding
Florian Christl – Lights
Where the Good Way Lies – Spring Is Coming
Per Störby Jutbring – Undertow (Feat. Linnea Olsson)
mixcloud artwork – Zuma na Rajcu
---
---