Beogradska muzičarka Ana Ćurčin predstavlja svoj prvi album uživo, "Differences Live", koji je snimljen na koncertu Ana & The Changes 4. oktobra prošle godine u sali "Amerikana" Doma omladine Beograda. Album je dostupan na bandcampu benda i Pop Depresije, kao i na svim digitalnim platformama.
https://fanlink.to/anaandthechangesdifferenceslive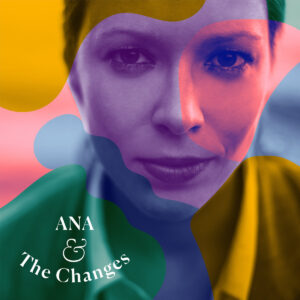 Na "Differences Live" zabeleženo je šest pesama iz svih perioda Anine karijere, od pesama sa prvog solo albuma "Sketches of Belonging" – "Unknown", "Princess" i "Communicate", preko hitova sa "Differences" – naslovna i "Took Care of You", a prvi put objavljena je i furiozna "Abandoned" koja se često menjala tokom godina i koja je sada dobila svoj definitivni oblik.
"Kada smo objavili "Differences" prošle godine, nisam mogla ni da zamislim da će naredna, 2020. godina biti toliko drugačija u odnosu na prethodne. Svirali smo koncert u Domu omladine 4. oktobra nadajući se da će to biti jedan od mnogih na kojima ćemo svirati nove pesme. Međutim, pandemija je sve preokrenula i umesto godine koncerata po regionu okrenuli smo se introspekciji i kreativnosti, ali svi strpljivo čekamo trenutak da ponovo zasviramo zajedno sa publikom bilo gde. "Differences live" je naš podsetnik na to da postoje relativno normalna vremena, a na neki način je i naš oslonac, podrška ali i poklon publici da se zajedno podržimo i strpimo dok stvari ne krenu na bolje. Mi smo na tom koncertu zaista uživali i ovim pesmama hoćemo publiku ali i sebe da vratimo u te trenutke i koncertne sale, podelimo trenutke radosti i energije koju donosi koncert kao živa scenska umetnost koja postoji upravo zbog razmene emocije, energije, ljubavi i svega što nas spaja, pa i deli…" kaže Ana Ćurčin.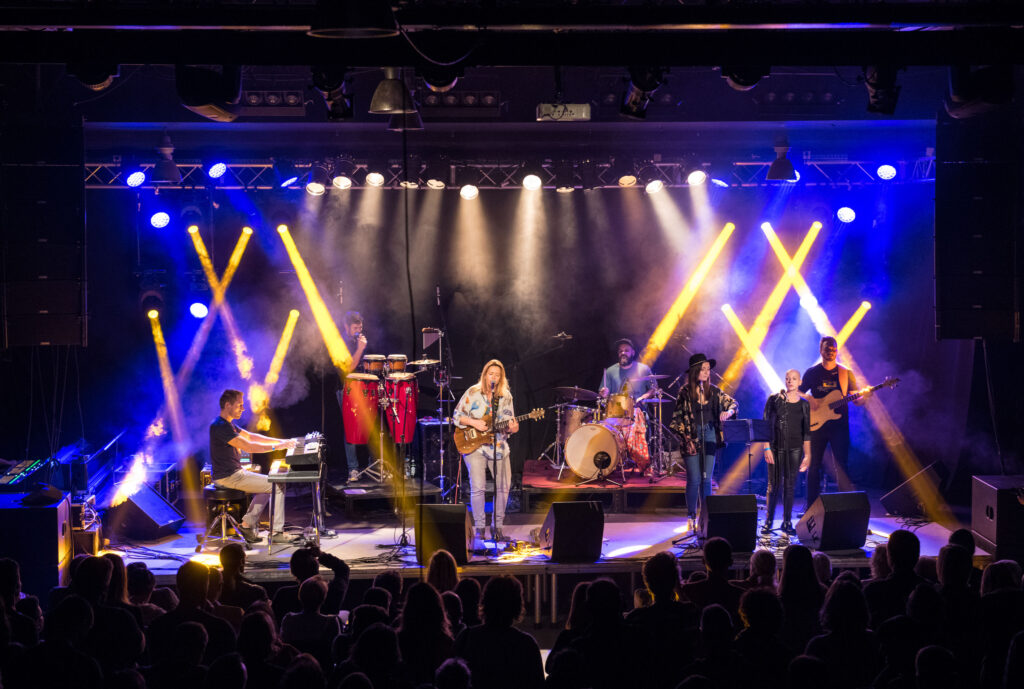 Grupa Ana & The Changes je za ovu priliku svirala u proširenom sastavu: uz Anu Ćurčin (glas i gitara), Gorana Antovića (klavijature), Marka Cvetkovića (bas) i Marka Beninija (bubanj), nastupili su i Miloš Šikman (perkusije), dok su prateći vokali bile Ivana Vukmirović i Nevena Filipović. Koncert je snimio Dejan Vučković, koji je na promociji bio dizajner zvuka, a miks i master delo je Gorana Antovića.
Ana Ćurčin je tokom svoje karijere objavila dva studijska albuma – "Sketches Of Belonging" (januar 2016) i "Differences" (septembar 2019, kao Ana & The Changes), kao i kolekciju demo snimaka "Sketches of Belonging (solo & acoustic)" (april 2015), a posle "Differences Live" do kraja godine objaviće i album sa primenjenom muzikom "Scene".
---