Muzika jedne zaboravljene epohe: Coucou Abel predstavlja drugi studijski album
Grupa Coucou Abel predstavlja svoj drugi studijski album, "Coucou Abel II", koji nastavlja da istražuje povezanost noir filma, estetike pedesetih i šezdesetih godina XX veka i esencije džeza, klasične i elektronske muzike. Album je dostupan na svim digitalnim platformama i YouTube-u, a snimanje i produkciju pomogao je SOKOJ.
Britanski džez superstar Mozes Bojd, bubnjar, kompozitor i producent, objavio je početkom 2020. godine svoj genijalni album "Dark Matter" i u nekoliko intervjua isticao je da je njegova želja bila da džez vrati "običnim" ljudima, onima kojima je muzika poziv na ples i uživanje. Par hiljada kilometara na istok, Pavle Popov i njegov neformalni kvartet Coucou Abel uradili su upravo to, samo na svoj, kao i obično kada su braća Popov u pitanju, elegantan, nostalgičan i nadahnut način. "Coucou Abel II" inspirisan je traženjem novog muzičkog izraza, onog koji kao neko polje sile drži u ravnoteži elektronske i akustične instrumente, klasičnu i klupsku muziku, etno i minimalizam…
"Pored elemenata klasične, džez i repetativne muzike kroz ceo album tematski i u velikoj meri harmonski materijal preuzet je iz tradicionalne narodne muzike. Ta naša odluka bazirana je na stavu da je tradicija bitna i da je ona naš indentitet, a u širem zvučnom smislu ta tradicija je globalna – npr. tema iz "Etiopije" sadrži slične melodijske elemente (modus, melos) kao tema iz "Balkan Blues I". Narodna muzika pripada jednom modusu, mišljenju – sevdah, blues, tezeta… to su sve sinonimi za tugu," objašnjava lider benda Pavle Popov.
"Coucou Abel II" čini osam kompozicija koje se pretapaju i prožimaju i tako stvaraju jedan savršeni saundtrek za film koji ćete obožavati jednom kada ga budete pogledali na velikom platnu. Od uvodnih taktova "Tezete", preko magične "Ms Jones" – obojene naracijom Feđe Franklina (koji je u sebi otkrio duh Roberta Mičama!) i dvodelne potrage za zlatnim runom – "Balkan Blues I i II" – uz usputne posete Etiopiji, Argentini, Karibima, Mediteranu… i tako sve do finalne metafizike i zavođenja vibrafona i flaute u "Melanholiji" – pred našim očima smenjuju se genijalni kadrovi iz filmova Akija Kaurismakija, Džima Džarmuša, Ričarda Linklejtera… koje su od zaborava na polaroidima sačuvala braća Popov. Ako je potrebno da se izdvoji jedna kompozicija, onda neka to bude "Tango" na kojem je najočigledniji "sudar" svih svetova: primitivnih plesova, klabinga, tradicije, sinematičnosti, misterije i virtuoznosti muzičara, sve to zapakovano u devet minuta meskalinskog transa.
"Prvi album smo snimali svi zajedno, u jednoj sobi, na jedan vrlo starinski način, što nam se činilo kao adekvatan način da se ta muzika prenese u XXI vek. Drugom albumu smo pristupili na jedan savremeniji način, gradeći pesme dosnimavanjima, unoseći tako dosta novih produkcijskih metoda. Rezultat je album koji i dalje u srži sadrži muziku koja se najviše vezuje za pedesete i šezdesete godine prošlog veka, ali zvuči savremenije i ostavlja drugačiji utisak. Nismo se ustručavali u dodavanju elektronskih elemenata, kao što su ritam mašine, sintisajzeri, pa su se tako i same pesme prirodno oblikovale na drugačiji način. Ovim albumom mnogo smo bliže našoj originalnoj ideji da stvaramo muziku jedne zaboravljene epohe, ali na nama blizak način," smatra Srđan Popov, koji je bio zadužen i za miks albuma, dok je mastering delo Višeslava Laboša.
Tokom leta 2020. godine, dok su trajali završni radovi na albumu, Coucou Abel snimio je session za popularni Agelast podcast u HillRiver studiju i premijerno izveo nove pesme. Mini koncert možete da pogledate ovde:
Uz Pavla Popova koji je autor kompletne muzike i Srđana Popova koji je uz Pavla autor aranžmana, Coucou Abel i u ovoj epizodi čine bubnjar Feđa Franklin i gitarista Marko Ignjatović. U fantastičnoj ekipi gostiju na albumu nalaze se saksofonista Dušan Petrović, flautista Aleksandar Jovan Krstić, vibrafonistkinja Ksenija Komljenović, Manja Ristić (violina), Rastko Komadina (truba, eufonijum), klarinetista Rémi Delangle i Anjuta Janković na vokalima.
Coucou Abel svoj prvi studijski album objavio je tokom jeseni 2018. u saradnji sa SKC Kragujevac.
---
Coucou Abel – Coucou Abel II (2021)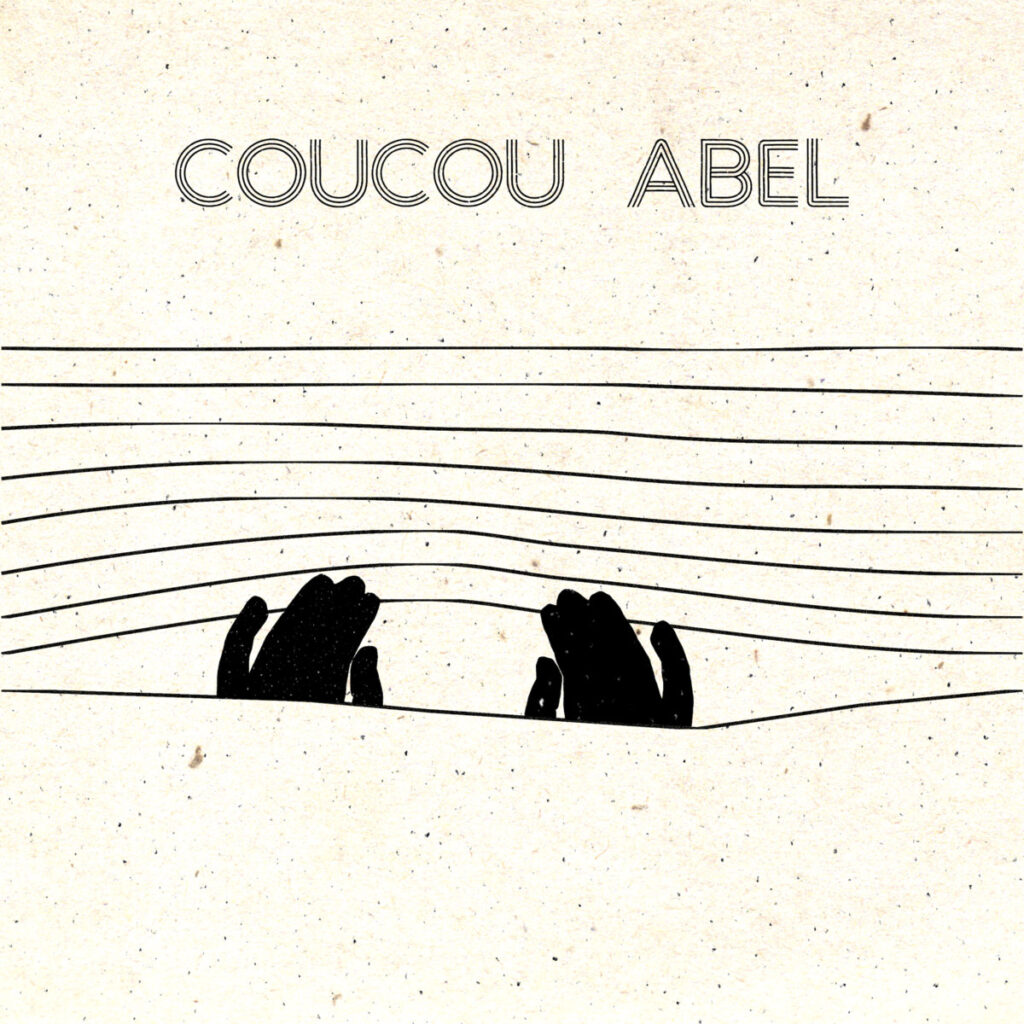 1 – Tezeta
2 – Ms Jones
3 – Etiopija
4 – Balkan Blues II
5 – Tango
6 – Mar'huk
7 – Balkan Blues I
8 – Melanholija
Composed by Pavle Popov
Arranged by Pavle and Srdjan Popov
Mix: Srdjan Popov
Mastering: Višeslav Laboš
Recorded at HillRiver Studio
Cover art by Pavle Popov
Pavle Popov – guitar, fender rhodes, double bass, organ, tzither, glockenspiel, programming
Srdjan Popov – bass guitar, synths
Marko Ignjatović – guitar
Fedja Franklin – drums, percussion, narration
Dušan Petrović – saxophones (1, 4, 5, 6)
Aleksandar Jovan Krstić – flute (2, 3, 5, 6, 8)
Ksenija Komljenović – vibraphone (2, 4, 5, 8)
Manja Ristić – violin (2, 8)
Rastko Komadina – trumpet, euphonium (4, 5)
Ana Janković – vocals (7)
Rémi Delangle – clarinet (1)