Bohemija vas vodi na magično i misteriozno putovanje


Pop Depresija i Kišobran imaju čast da predstave "Putujemo", treći studijski album za grupu Bohemija. Uz singl "Levo oko" na albumu nalazi se još sedam pesama – naslovna tema, "Prsla sam", "Moje misli su oprezne", "Sidro", "Što sam lud", "Revolveraš" i "Znam da nije lako". Album je dostupan na bandcampu izdavača, svim digitalnim platformama i YouTube kanalu grupe. Snimanje i produkciju albuma pomogao je Sokoj – Organizacija muzičkih autora Srbije.
Putujemo tamo gde je to moguće ili tamo gde nas mašta odvede. Pevač i gitarista Bohemije Janko Džambas ovo putovanje zamislio je i kao odlazak na egzotične destinacije, ali i kao "putovanje bez pomeranja" ili ronjenje na dah u sopstvene snove. Raskošno produciran, genijalno aranžiran, poetski nadahnut i znalački odsviran "Putujemo" je logičan nastavak ideje koja je okupila bend: "hajde da sviramo muziku inspirisanu Beach Boysima i Bitlsima, ali na način kako to mi kapiramo". Sve to uz brojne uticaje psihodelije s obe strane okeana, britpopa i škotskih pop zanesenjaka, uz suptilne citate bendova iz regiona koji su presudno uticali na zvuk grupe. Ovaj niški soul-spejs-pop-rok sastav povremeno je razigran kao Dejvid Bouvi na "Let' Dance", hitičan kao The Cult na "Electric", srećno-tužan kao Big Star na "Sister Lovers" i neodoljiv kao neki ABBA "Best of". Uz buduće singlove "Prsla sam" i "Revolveraš" i autobiografsku "Što sam lud", svakako treba izdvojiti katarzično "Sidro", jednu od dve pesme na albumu koju je napisao violinista Dimitrije Mandić, u kojoj je na samo njemu znan način napravio omaž britanskom folku šezdesetih, Četu Bejkeru i saundtreku old-school Diznijevih crtanih filmova, sve to začinjeno pinkflojdovskim gitarskim solom i horom "niških dečaka".
"Putujemo je i poziv i deklaracija. Ovim albumom smo hteli da dostignemo jednu stvar, a to je da nam stvori osećaj koji nam izaziva omiljena muzika. Ona izdanja koja nam zagolicaju srce i maštu. Previše je muzike uticalo da pišemo na taj način koji prezentujemo Bohemijinim izdanjima i ne može se svesti to samo na dva, tri, deset, dvadeset sastava i albuma. "Putujemo" je ličnije izdanje nego prethodna dva i to ne samo piscima određenih pesama, već celom sastavu. Svi smo učestvovali u istom, delili muke i radosti ovog doba i na kraju smo to preneli na zvučne talase. Albumom vas pozivamo na zajedničko putovanje, za koje možete, ali i ne morate biti u društvu i u bilo kojem prevoznom sredstvu," kaže Janko.
Album je sniman u Vrbasu s mentorom Robertom Telčerom (Šamarčina) i Nišu, uz singl "Levo oko" koji je zaokružen u Pančevu sa Petrom Stevanovićem i producentom Milanom Bjelicom (Krokodil). Producent kompletnog albuma je Janko Džambas, koji je uradio i miks i master.
Bohemija je objavila tri studijska albuma – "Sve naopako" (2017), "Nasmeši se i reši se?" (2019) i "Putujemo" (2021). Njihovi (retki) koncerti priča su za sebe: tona pozitivne energije, ludilo boja, najbolje od pop-rok psihodelije i neverovatni osećaj za melodiju i savršenu pesmu. I šest posebnih ljudi na bini. Pogledajte Bohemiju uživo kada vam se ukaže prilika, a prva je na domaćem terenu u klubu Feedback 24. decembra, gde će predstaviti "Putujemo" na zajedničkom koncertu sa Prljavim Sestrama.
---
Bohemija – Putujemo (2021, Pop Depresija/Kišobran)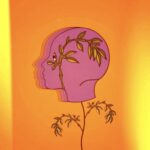 1. Putujemo 03:30
2. Levo oko 02:51
3. Prsla sam 04:47
4. Moje misli su oprezne 02:20
5. Sidro 04:34
6. Što sam lud 04:09
7. Revolveraš 03:23
8. Znam da nije lako 05:37
Bohemija:
Janko Džambas – vokal, akustična gitara, električna gitara, ukulele
Dina Abu Mayyaleh – vokal, perkusije
Dimitrije Mandić – vokal, violina, orgulje, truba
Miloš Pavlović – vokal, električna gitara
Mihajlo Ivanović – bas
Milan Stoiljković – bubnjevi
Gosti: Robert Telčer (električna gitara), Petar Stevanović (bas), Milica Ristić (violončelo), gudački kvartet: Milica Žugić, Miljana Kostić, Miljana Stamenić, Aleksandra Bengin
Snimatelji: Robert Telčer (Studio Šamarčina, Vrbas), Petar Stevanović (Studio Krokodil, Pančevo), Janko Džambas (Studio Dibuda, Niš), Nenad Pejčić (MyRoom Acoustic, Niš)
Miks: Janko Džambas, Petar Stevanović (2), Milan Bjelica (2)
Master: Janko Džambas, Milan Bjelica (2)
Producent: Janko Džambas, Milan Bjelica (2)
---