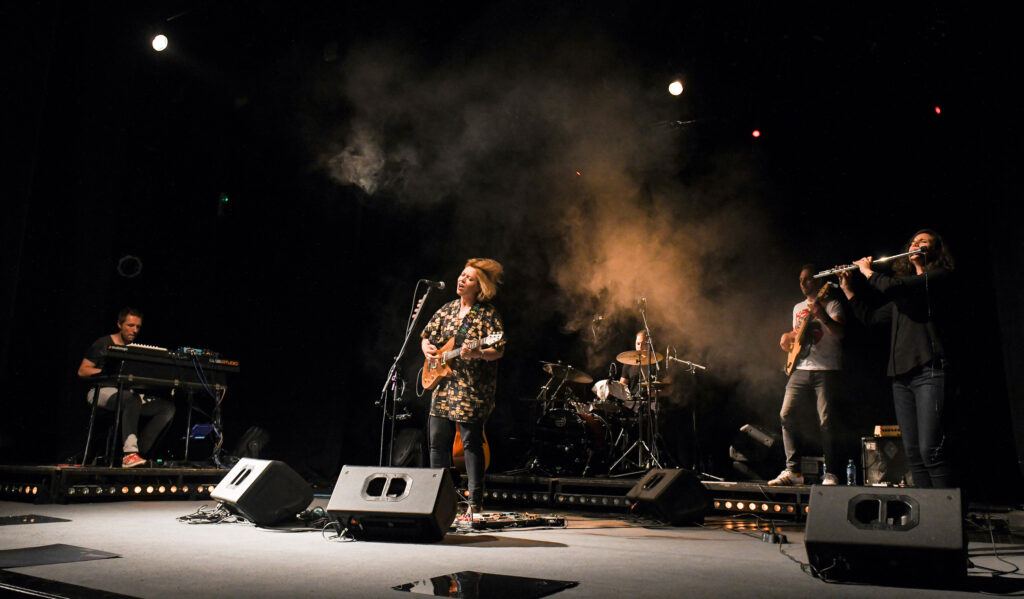 Ana & The Changes predstavljaju koncertni film "Uživo u Gročanskoj čaršiji" nastao tokom leta 2021. godine, na kojem je zabeležen nastup u okviru Gročanskih svečanosti. Reditelj filma je Nemanja Babić, a kao specijalna gošća na koncertu svirala je flautistkinja Milena Jančurić. Produkcija koncertnog filma pomogao je SOKOJ – Organizacija muzičkih autora Srbije.
Prvo je plan bio da se zabeleži nastup u Velikoj sali Doma omladine Beograda (maj 2021), prvi posle skoro godinu i po dana pauze. Duhovi elektromagnetnih talasa u Makedonskoj imali su nešto protiv tako da jeste snimljen video, dok je audio bio neupotrebljiv. Uspelo je iz druge: na poziv organizatora Gročanskih svečanosti bend je nastupio u "čaršiji" i prvi put u svojoj karijeri u kompletnom sastavu svirao koncert na ulici. I bilo je baš lepo iskustvo!
"Ovaj snimak koncerta doživljavam kao svojevrsni dokument koji smo zabeležili jer je koncertni nastup u poslednje dve godine postao retko i dragoceno iskustvo, maltene privilegija do koje retko dolazimo kao muzičari. Zahvalna sam Gročanskim svečanostima, bendu i ekipi koji su nam svi zajedno omogućili da sačuvamo taj trenutak i prenesemo koncertnu atmosferu i kroz snimak. Uprkos nesviranju tokom 2020. godine, aranžmani naših pesama doživeli su osveženje zahvaljujući Mileni Janučurić sa kojom je pravo uživanje nastupati. Nadam se da ćete uživati u koncertu kao što smo i mi," rekla je Ana Ćurčin.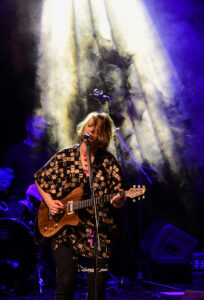 Uz standardnu postavu – Ana Ćurčin – glas, gitara, usna harmonika, Goran Antović – klavijature, Marko Cvetković – bas i Filip Mratinković – buban, kao standardna gošća svirala je Milena Jančurić (+1) – flauta. Repertoar su činile pesme s oba albuma – "Sketches of Belonging" i "Differences", uz dve još neobjavljene pesme – "Shadow" i "Abandoned", kao i "Tu" koja je nekoliko nedelja kasnije dobila nagradu Fondacije Milan Mladenović za najbolju pesma po mišljenju stručnog žirija u 2021. godini. Na samom koncertu izvedeno je još desetak pesama, a ovo je samo izbor koji vam predstavljamo kao esenciju nastupa Ana & The Changes.
Film je režirao Nemanja Babić (autor spota za "Differences"), montažerka je bila Sara Jovanović, a snimatelji su bili Pablo Ferro Živanović i Antonije Manojlović. Koncert je snimio dizajner zvuka Dejan Vučković, a miks i master uradio je Goran Antović. Prijatelj projekta bio je Koncept 45 store.
Ana & The Changes za 2022. godinu pripremaju nekoliko novih singlova, EP sa pesmama na srpskom jeziku i jedno specijalno izdanje za kraj godine.