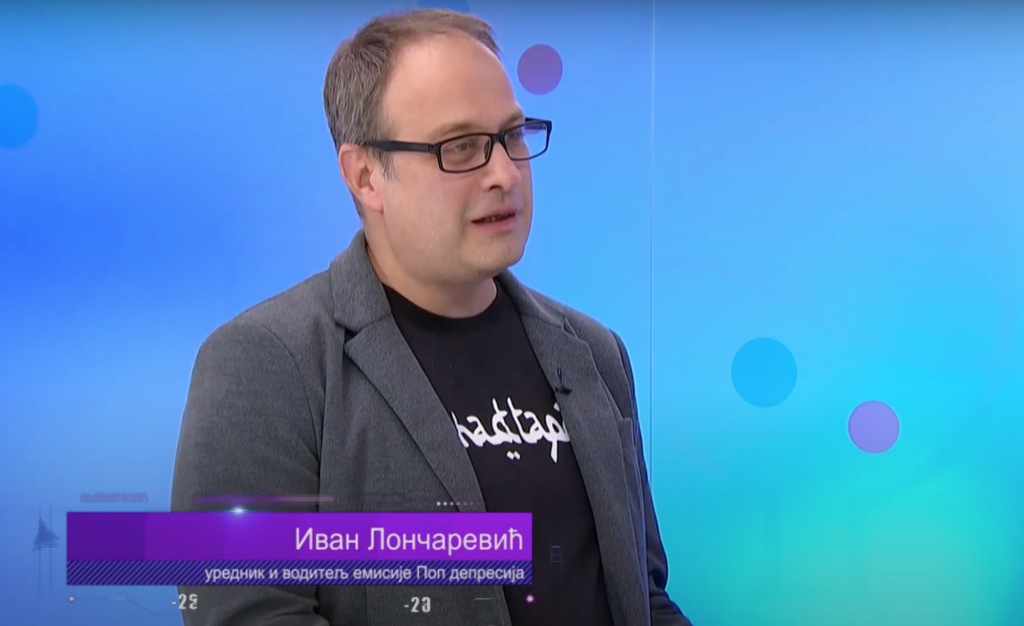 Evo nečega na šta sam skroz zaboravio da postoji, a desilo se prošle godine, emisija je emitovana 6. maja 2022. Studio znanja emituje se neko duže vreme na RTS-u, "kolažnog" je tipa i pokušava da razne teme tumači iz više uglova, uz stalne učesnike i goste i "goste iznenađenja". I muziku iz studija. Tema ove misije bile su balade, a sama emisija imala je naslov "Balade oko nas".
Ja sam tamo pao sa neba na poziv drage Ivane Ljubinković, čiji blog ClassicAllRadio volim i čitam, a i nju volim i redovno pratim šta radi. Rekla mi je šta je tema, šta će da me pita i šta se očekuje od mene i da ideja vodilja treba da mi bude Nik Hornbi i ona njegova o depresiji i muzici… Šta se desilo i zašto sam rekao to što sam rekao ostaće misterija za sve, možda je to uticaj RTS-a na mene.
Ako ništa drugo – bio sam obrijan, nosio sam sako, a i Lenhart Tapes majica imala je svoju premijeru na Javnom servisu. A i Ivana i Maja (voditeljka) su baš bile lepe i pametne. Blok u kojem smo Ivana i ja je na 36:24 minuta.