Šta je fejk u politici, a šta u ljubavnim odnosima? Igor Simić i Ana Ćurčin predstavljaju "Don't Be Fake"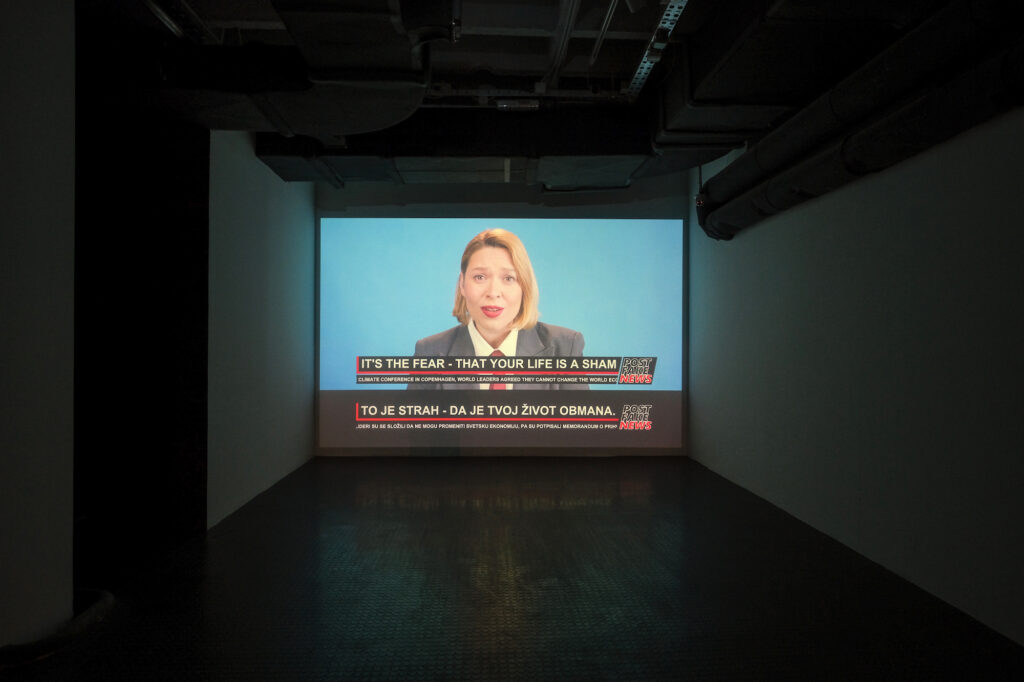 Multimedijalni umetnik, reditelj i filozof Igor Simić predstavlja video spot i pesmu "Don't Be Fake" sa Anom Ćurčin u glavnoj ulozi. Spot je premijeru imao na izložbi "Na vezi, bezveze" koja je od 26. januara do 5. marta postavljena u Kulturnom centru Beograda, a posle dva Igorova gostovanja u podkastu Agelast ceo region priča o njegovom radu, idejama i stavovima.
Ništa nije uobičajeno i na prvu loptu što se tiče samog videa i pesme "Dont Be Fake". Na snimanju spota Ana Ćurčin je pesmu otpevala acapela, a tek posle je dodata muzika.
"Don't Be Fake" je zamišljen kao video rad u kojem se vesti pevaju i bavi se time šta je fejk u politici, a šta u ljubavnim odnosima. Ideja je da je sav fejknes u srodstvu sa otuđenjem. Upravo zbog otuđenja je video snimljen obrnuto od prakse: "Ana je live pevala na snimanju, pa je matrica dodata posle. Dakle, nema lip sync-a," kaže Igor Simić.
"Uvek je mali izazov, ali i jako zabavan proces kreirati muzičku i vokalnu interpretaciju na Igorove tekstove. Volim miks humora, kritičkog razmišljanja, vizuelnih referenci i emocije koja se desi u pesmama na kojima zajedno radimo, ali i kreativne slobode koju dajemo jedni drugima. Tako je i pesma "Don't Be Fake" bila jedan divan proces i sada postoji i kao pesma, kao umetnički video rad, a dobiće "dom" i u novoj igri "The Cub" Demagog Studija," sumira rad na pesmi Ana Ćurčin.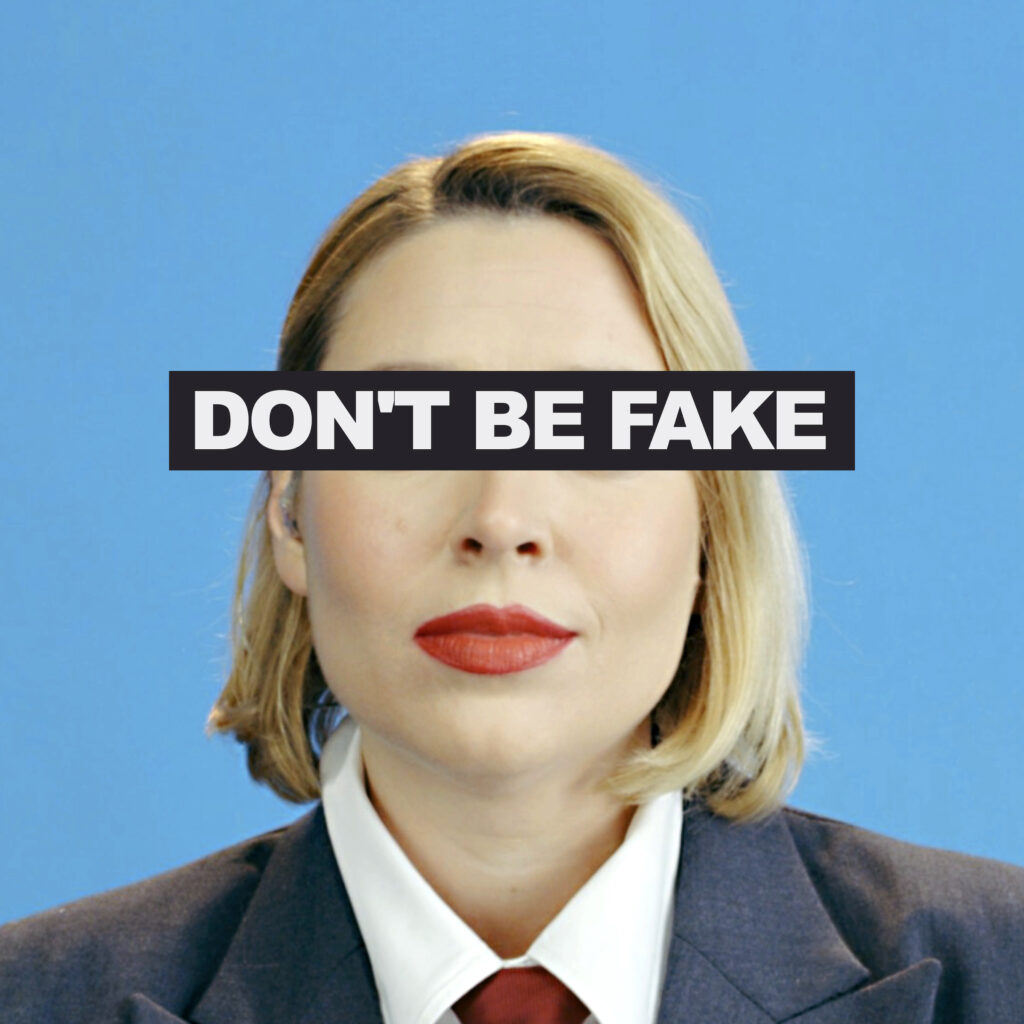 Igor i Ana sarađivali su na šest pesama do sada, uglavnom za video igre kompanije Demagog Studio (Igor je suosnivač i kreativni direktor), ali i za film. Na realizaciji pesme i spota "Don't Be Fake" pored Igora Simića (reči i koncept) i Ane Ćurčin (kompozicija i vokal) učestovao je i Šejn Beri (aranžman i miks). Pesma će biti dostupna na svim digitalnim platformama od 5. marta.