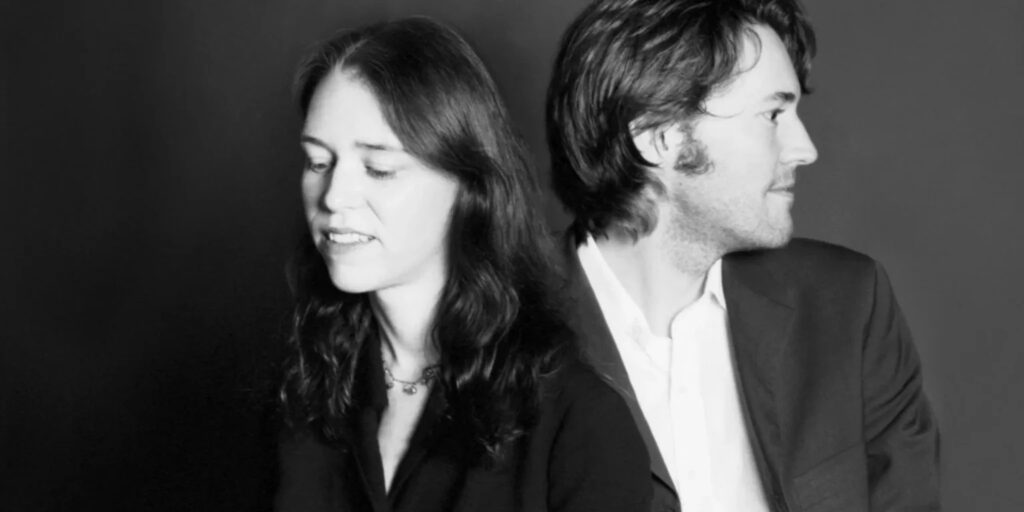 Queen of fakes and imitators
Time's the revelator
Priča o pesmi "Revelator" je priča o dvoje ljudi, Gilijan Velč i Dejvidu Rolingsu (Gillian Welch, David Rawlings), muzičkim i životnim partnerima, o njihovom snu, muzici, ljubavi. životu i borbi. U pvom planu su njen glas i njihove akustične gitare… I teskoba. Jednom sam napisao da ako ikada neko bude birao pesme za neku buduću Vojadžer kompilaciju na zlatnoj ploči, ova pesma mora da bude na njoj.
Neka promena se desila u načinu na koji je pisala/piše pesme Gilijan Velč posle prva dva albuma. Od pesama iz prvog lica, uglavnom o događajima koji su se desili ranije, o ljudima iz ruralnih predela sa svojim životima koji opstaju samo pukim slučajnostima, promena je bila takva da su nove pesme bile smeštene u sadašnjost i da su te priče imale početak i kraj, uz začine kao što su uspomene i razmišljanja i dodatne ljuske prethodnih pesama i života. Ruralne slike i odgovarajući život kao da je zamenilo neko (skoro pa) urbano okruženje. Pored svega toga Gilijan je u pesmama počela da postavlja pitanja koja su često ostajala bez odgovora.
Nije sve baš išlo lako i bez problema. Nekoliko puta snimanje albuma "Time (The Revelator)" nije uspelo, na kraju su ga snimili sami u nešvilskom RCA Studiju B, njih dvoje i snimatelj Met Endrjuz (Matt Andrews).
Šta je to toliko lepo u tih deset pesama sa "Time (The Revelator)", tako čisto i uzbudljivo da očarava na isti ili čak na još moćniji način i dvadesetak godina kasnije? Odgovor će svako pronaći za sebe, ali hajde da pokušam i ja: možda su za to zaslužni trenutak u kojem su pesme nastale, njihova odluka da budu sami sebi izdavači i da pokrenu Acony records, odluka da sešni sa Ti-Boun Barnetom i Džonom Brajonom (T-Bone Burnett, Jon Brion) nisu bili dovoljno dobri, promene u muzičkoj industriji koje danas više nisu promene već stanje stvari (i koje su otvorile još jedan potpuno novi nivo neizvesnosti za sve one koji od svoje muzike žive). Šta smo dobili? Emocije koje bez cenzure kuljaju napolje, sve strahove koji nekontrolisano udaraju, promene u zanatskom delu pisanja i komponovanja: od minijatura i vinjeta njena umetnost je prešla u pisanje poema i muzičke metafizike uz tišinu koja udara u mozak kao električna gitara kroz zid gitarskih pojačala. Možda bi ceo album, pa tako i naslovna pesma, mogli da se opišu rečima "trenutak pred katastrofu". Onaj sekund kada osećate spokoj i "znate" da ono što će da se desi neće biti nimalo dobro, ali da život mora da ide dalje i da će čovečanstvo, pa tako i svako od nas, naći neki put za sebe.
Posebno je impresivan kraj pesme, tih poslednjih nekoliko stihova, u kojima san koji i sam delim – o odlasku negde daleko (u mom slučaju odlazak da živim na moru sa Zumom) od svih i svega, negde tamo gde može da se spava u travi i gledaju talasi… I gde didžej/video mikser lagano spušta regler na odjavnoj špici.
Darling remember, when you come to me
I'm the pretender; I'm not what I'm supposed to be
But who could know if I'm a traitor?
Time's the revelator
They caught the Katy, and left me a mule to ride
The fortune lady came along, she walked beside
But every word seemed to date her
Time's the revelator, the revelator
Up in the morning, up and on the line
Drive into Corning, and all the spindles whine
And every day is getting straighter
Time's the revelator, the revelator
Leaving the valley, and fucking out of sight
I'll go back to Cali where I can sleep out every night
And watch the waves and move the fader
Time's the revelator, the revelator
Queen of fakes and imitators
Time's the revelator
*
Pesme za poneti (PZP) je serijal koji će na jedno mesto okupiti većinu pesama koje su za mene terapija za svaku situaciju.