Objasniti nekome ko je normalan i ko nema problema sa raznim zavisnostima šta je to crate diggin'  i zašto je to tolika droga nije baš u okviru ovog kursa, a nemam ni neko logično objašnjenje. Ništa lakše nije objasniti ni tu večitu potragu za savršenom pesmom, stihom, akordom… Evo ova pesma je baš "savršena" i družimo se već više od decenije.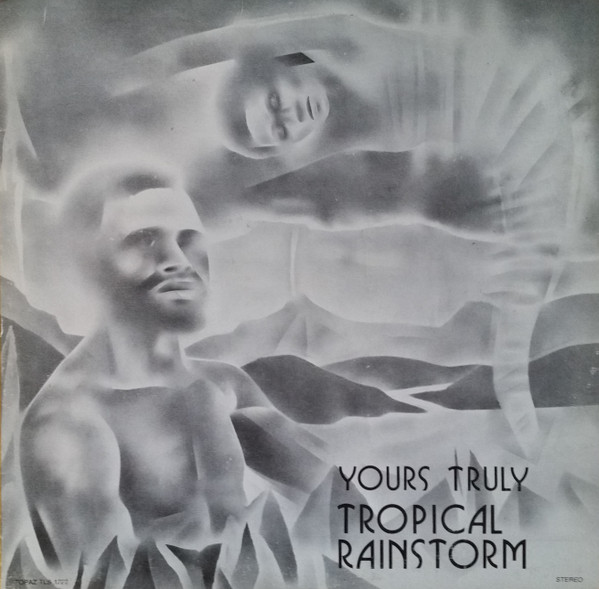 Originalno je objavljena 1976. godine na albumu "Ojah Awake" grupe Osibisa, pod imenom "Flying Bird (Anoma)". Iako sam tokom devedesetih slušao svašta (i voleo svašta), bez obzira na brojne podsticaje starijih prijatelja nikako nisam uspeo da se zakačim na zvuk Osibise. Valjda mi je sve bilo suviše ispolirano, mada danas kada slušam i albume i razne antologije ne mogu da kažem da ne uživam u nekim trenucima. Dve godine kasnije svoju verziju "Flying Bird" snimili su Tropical Rainstorm (ili Tropical Rainstorm Steel Band) iz Sijetla i objavili na debi LP-u "Yours Truly".
A onda rez od tri decenije i još par godina i u priču ulazi Džejms Pents (James Pants), dj i producent i zvezda Stones Throw izdavačke kuće. Pesmu je ubacio u jedan od svojih mikstejpova (možda se zvao James Pants Tropical Suit) iz 2010. godine i to bez imena izvođača i pesme. Nemam pojma kako i zašto sam ja došao do ideje da preslušam taj mikstejp, ali kada je red došao na "Flying Bird" kao da me je spičio meskalin (disklejmer: ovo je samo projekcija kako bih se osećao da me je spičio meskalin, isti nisam probao) i sledećih nekoliko meseci neumorno sam tražio šta je to što sam čuo. Na kraju sam i pisao Pentsu, a valjda pod uticajem mog spamovanja u nekom trenutku objavio je na svom blogu spisak pesama tog famoznog mikstejpa, a onda je usledilo i par postova koji su se odnosili na pesmu, tako da sam kako-tako dobio neke osnovne informacije.
Legendardni inženjer zvuka/snimatelj iz Sijetla, Kirni Barton (Kearney Barton), snimio je kompletan album "Yours Truly" u gradu Šona Kempa i grupe Citizen Dick (objavila ga je izdavačka kuća Topaz), baš kaš što je isto to radio tokom šest decenija svoje karijere i kao snimatelj i kao edukator za koznakoliko generacija budućih snimatelja. Zašto je bitan za ovu priču Barton? Zato što je u izdanju Light in the Attic objavljena kompilacija "Kearney Barton: Architect of the Northwest Sound" 2020. godine, na kojoj se našla i pesma "Flying Bird" koja je tada najzad postala dostupna širem krugu ljudi. Kirni Barton svoju misiju na planeti Zemlji završio je 2012. u 81. godini života, a njegova porodica tvrdi da je iza njega u stvaralačkom haosu ostalo oko 7000 reel to reel traka sa raznom muzikom. Legenda kaže da je tu negde i sešn Džimija Hendriksa (Jimi Hendrix) koji je snimio 1961, neposredno pre odlaska u vojsku…
Šta se dešava tokom četiri minuta pesme o ptici koja visoko leti? U "Flying Bird" peva i mađija Majk Aleksander – on svira i bubanj, konge udara Deril Mejson, a "plehani orkestar"/Steel Drum ekipu čine – Flojd Goset junior, Stenli Olejni, Albert Čidik, Čarls Bendžamin i Noel Vilijams (Daryl Manson, Mike Alexander, Floyd Gossett Jr, Stanley Alleyne, Albert Chiddick, Charles Benjamin, Noel Williams). Kome nije jasno – ova ekipa iz Steel Drum sekcije svira bas, gitaru i tenor na metalnim "šerpama" velikog prečnika. Atmosfera je čista gotika, visoka frekvencija zvukova koje prave svi ovi panovi čini da ste nervozni kao kada ne popijete jutarnju kafu, a Majkov glas hipnotiše skoro kao Šabanov i zabija svaku reč u slepoočnice.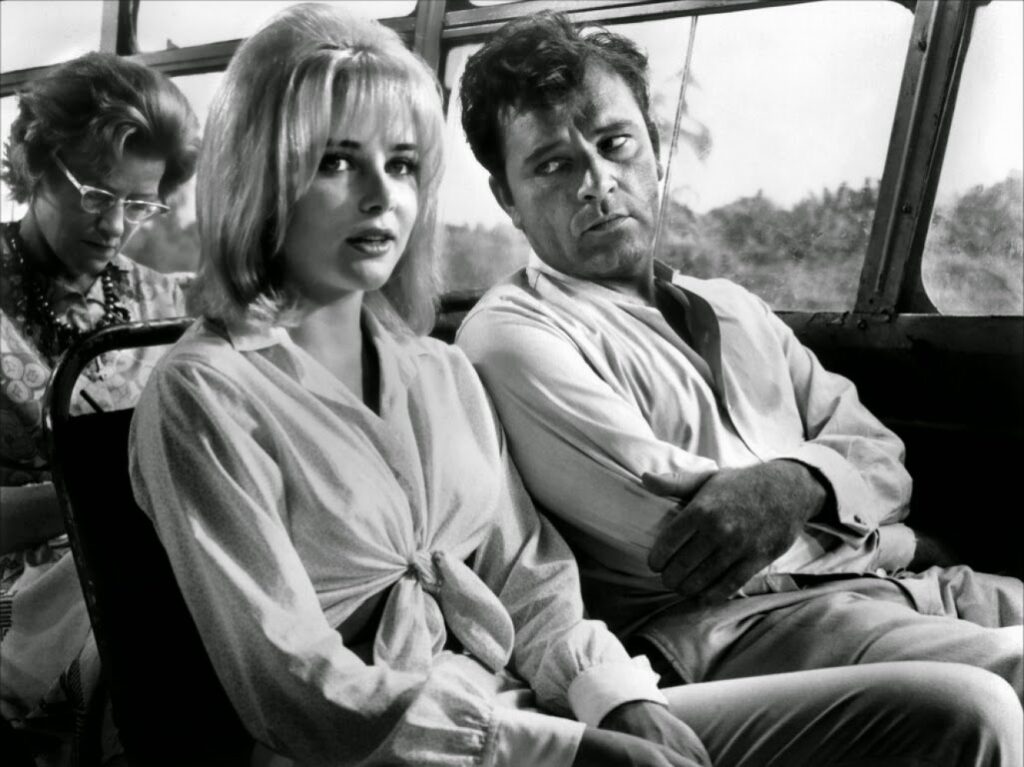 Bilo je dana kada sam ovu pesmu slušao na ripit danima i noćima. Nije baš teško zamisliti ovu pesmu u "Noći Iguane" na primer, dok se mučeni Barton bori sa samim sobom i svim tim ljudima u glavi, a sve te prelepe žene – Ava, Sju, Debora – čine da ta borba bude jedna baš nemoguća misija. Ne pomaže mnogo ni priroda, ni okean, ni tropsko vreme, ni raspali hotel. Jedino što čoveku koji se bori sa svojim demonima ostaje je da se nada da će da poleti. Kao ptica.
Flying Bird (Kiki Gyan, Mac Tontoh, Sol Amarfio, Teddy Osei, Wendell Richardson)
Spread your wings
And take to the sky
Flying bird
Ascending high
For love is you
Flying bird
Black bird fly
Over land and sea
Mountain high
Flying bird
Our love is you
Flying bird
Flying bird
To way you fly
When love is blue
Flying bird
Flying bird
Flying bird
Flying bird
Flying bird
Flying bird