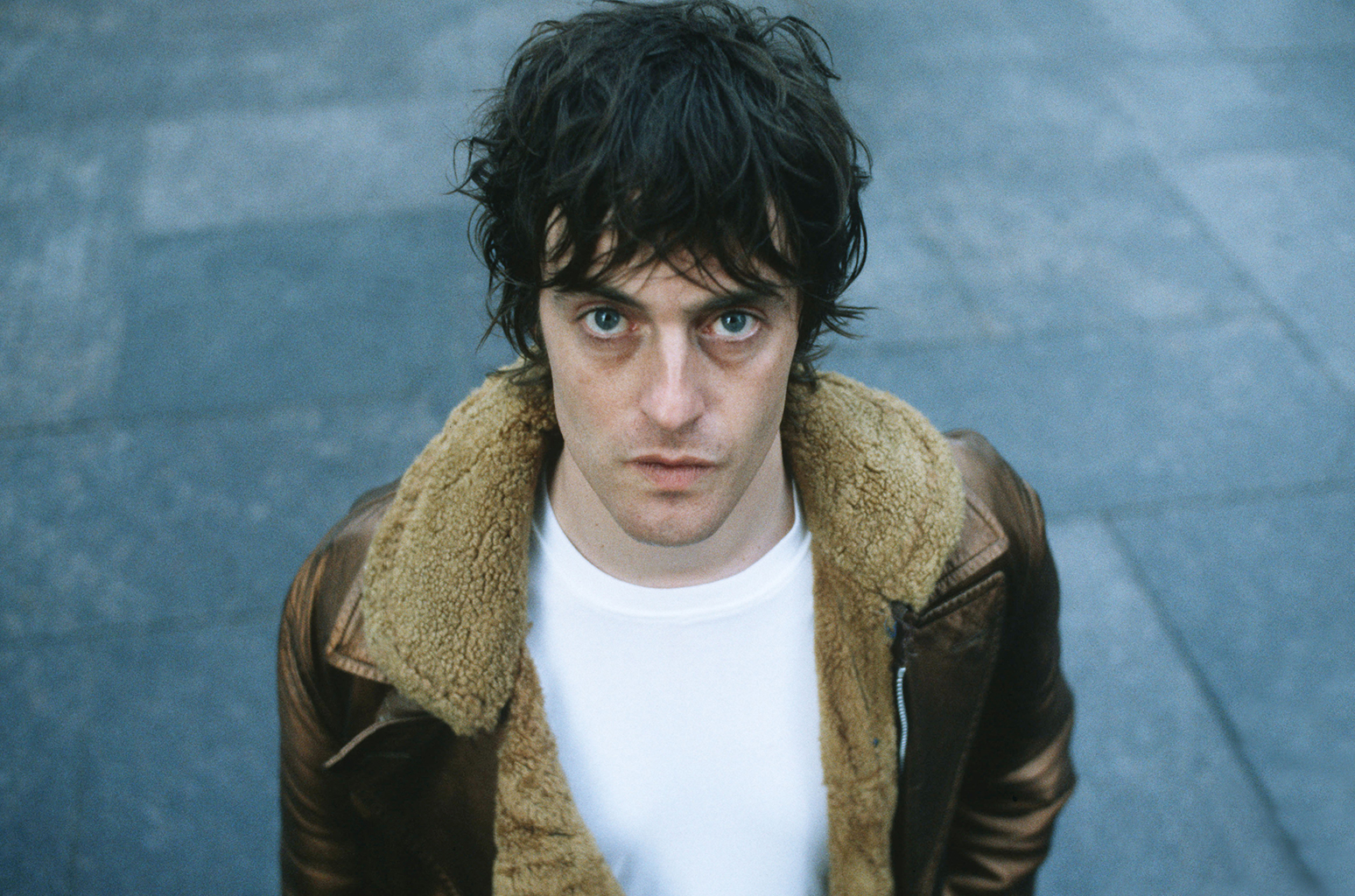 Na tom nekom životnom džuboksu na kojem vrtim meni drage pesme na 78 obrtaja, ova pesma je "kriva" za sve. Znam tačan trenutak kada sam skrenuo levo kod Stalaća i otišao tamo gde sam otišao. I opet bih sve isto uradio iskren da budem, nema tu zamerki, kukanja i štabibilokadbibilo pitanja, a lepo je Goran moj stav prema životu opisao i otpevao sa Vudenima na "Let's Make Better Mistakes Tomorrow". Često se u raznim situacijama postavlja ono hornbijevsko pitanje iz knige/filma "High Fidelity" da li si depresivan zato što slušaš depresivnu muziku ili slušaš takvu muziku zbog toga što se tako osećaš? Tu dolazi do paradoksa u mojoj glavi, pošto nikada nisam razumeo ovo pitanje. Kada slušam "Broken Heart" ja sam najsrećniji čovek na svetu i ova pesma je za mene čista oda radosti. Imam jedan naš primer, tu iz Niša (mislim, ima više naših primera koji su uglavnom prve i jedine opcije filmskih reditelja kada im treba "jaka" pesma u sceni kada glavni junak plače), isti mi je osećaj kada slušam "O ljubavi" grupe Bohemija.
Džejson Pirs (Jason Pierce) je kroz svoju višedecenijsku karijeru promenio brojne žanrove, agregatna stanja, hemiju u mozgu i ljude oko sebe, ali njegovo srce je uvek znalo kakva muzika mu prija. Treći studijski album "Ladies And Gentlemen We Are Floating In Space" (jun 1997. godine) je prvi veliki trenutak u Spiritualized karijeri, a iako je verzija pesme "Broken Heart" koja je objavljena na albumu čista lepota, ovde se bavim onom koja je izašla na EP izdanju "Abbey Road" godinu i nešto meseci kasnije (avgust 1998). Dan-danas, u ovom ebiroudsovskom aranžmanu Džejson i bend i gospel pevačice i gudači i duvači pesmu izvode uživo, a Nikša i ja se tih 5-6 minuta dok pesma traje držimo za ruke, plačemo od sreće, pevamo i (uglavnom) ne dišemo.
Šta se događa u "Broken Heart"? Prvo da stavimo pesmu u kontekst: Džejson i Kejt Radli (Kate Radley) su bili par, a ona je svirala klavijature u bendu na prva tri albuma. Veći deo "Ladies And Gentlemen…" posvećen je njihovom raskidu, mada je Džejson često isticao da su sve te pesme, uključujući i "Broken Heart", nastale malo pre toga, znači dok se Džejson spremao za raskid, a Kejt za svoj život sa novim partnerom Ričardom Aškroftom (Richard Ashcroft) (njih dvoje su opstali kao par skoro pune tri decenije, a zajedno su i dalje i imaju dva sina). Gospodin Spejsmen je u nekom od retkih intervjua u to vreme svoje stanje dok je pravio pesmu objasnio sa: "Baš sam često slušao albume Petsi Klajn i Džimija Skota, a te njihove pesme bile su prepune razarajućih stvari (Patsy Cline, Jimmy Scott)."
Originalna (albumska) verzija pesme kreće iz fejda, sve se lagano diže, a vokal uskače tek na 1:30 i Džejson zvuči čak pomalo i veselo kada počne sa "Though I have a broken heart". Gudači (Balanescu Quartet) prate vokal i preklapaju se sa stihovima i konstantno ih prekrivaju sve dok na 3:30 ne preuzmu ceo kofer s ostacima raspalog života i iznesu ga iz pesme i iz našeg srca. Tužno, sedativno, ukleto i čudno, tako bih opisao pesmu. Original traje 6:38, dok je Abbey Road verzija sabijena na 3:45 i kreće odmah iz vokala, koji je glasniji i jasniji i lišen nonšalancije originala. Glas u miksu je najzad iznad gudača, sa bubnjem koji prati celu pesmu kao otkucaji srca i wallofsound bekvokalima, zvučnim tepihom koji pravi ceo bend ispod svega toga, duvačima koji se probijaju u prvi plan i "Povratak otpisanih" solom na usnoj harmonici na kraju. Katarzično, himnično, moćno i božansko, tako bih opisao ovu pesmu iz drugog puta.
Vraćamo se na temu pesme, a to baš nije neka tajna – Džejson se raspada, život se raspada, sve se raspada… Ali onda neočekivano za nekog ko je toliko puta bio u onom tunelu u kojem tinja svetlost u daljini, on odlučuje da ne odustane i da ide korak po korak i da ga autopilot vozi dalje. Svakako da on pati i ta patnja je bez obzira koliko bilo teško, deo terapije i isceljenja. Pa onda uči opet da hoda i funkcioniše, dan po dan, sve dok ne bude bio u stanju da oseća i da voli. Ona životna situacija u kojoj je najvažnije da se ustane iz kreveta, pa ćemo da vidimo kako ćemo dalje. Slomljeno srce i tajna kako ostati živ posle toga. Volim Džejsona, volim što je u stanju da se raznese na komadiće, ali i da je takav, kompletno razoren, u stanju da radi ono što najbolje zna, a to je da pravi svemirski gospel.
Spiritualized – Broken Heart (Jason Pierce)
Though I have a broken heart
I'm too busy to be heartbroken
There's a lot of things that need to be done
Lord, I have a broken heart
Though I have a broken dream
I'm too busy to be dreaming of you
There's a lot of things that I gotta do
Lord, I have a broken dream
And I'm wasted all the time
I've gotta drink you right off of my mind
I've been told that this will heal, given time
Lord, I have a broken heart
And I'm crying all the time
I have to keep it covered up with a smile
And I'll keep on moving on for a while
Lord, I have a broken heart