Pesme za poneti: Blonde Redhead – Messenger (ft. David Sylvian) (Secret Society Of Butterflies EP, 2005. 4AD)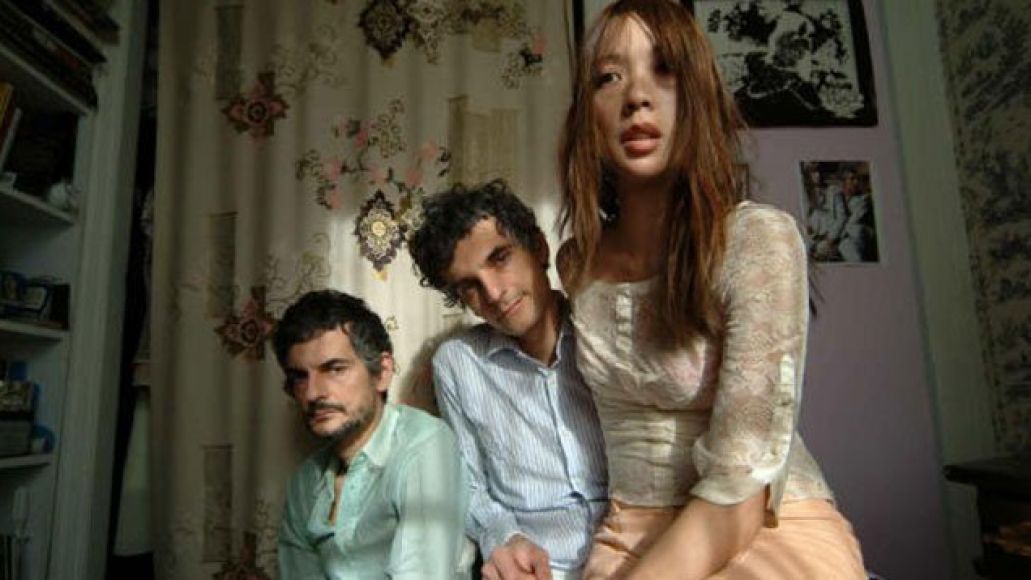 Početak ove priče je sasvim običan za neki Sandens film koji se ne završava hepiendom (da li se uopšte neki film na Redfordovom festivalu završava srećno i šta je to tačno srećan kraj?). Braća blizanci Simone (bubanj) i Amedeo (gitara, vokal) Paće (Pace) rođeni su u Milanu, odrasli u Montrealu, studirali su džez na Berkliju, a kada su završili boravak u Bostonu (uspešan!) preselili su se u Njujork. S druge strane Kazu Makino odrasla je u Kjotou i iz istog je pobegla uz pomoć Džona Lurija (John Lurie) koga je slučajno upoznala na ulici u Tokiju. Njujork je bio grad gde su se svi spojili, mada je Luri blizance upoznao još u Italiji gde ih je gledao kako sviraju i pošto je i Kazu Makino, koja je u SAD studirala slikarstvo, svirala klavijature i gitaru, jednom kada ih je autor "Painting with John" (da li može neko, ko je tokom 4 decenije rada napravio toliko stvari da to ne može da se nabroji u par sati monologa, da se opiše poslednjim delom?) sve okupio na istom mestu (1993) – njih troje napravili su Blonde Redhead. Ime bendu dala je pesma grupe DNA iz 1981. Grupa se menjala, zvuk se menjao, izdavači su se menjali (Smells Like, Touch & Go), lejeri su se dodavali – nije mi ideja da se bavim karijerom BR, ali sve to je bilo bitno i potrebno da bi se došlo do "Messenger".
Prva bitna informacija je da su pesme za "Misery is a Butterfly" (mart 2004) nastajale tokom nešto duže pauze koja je uzrokovana padom sa konja i teškim povredama koje je zadobila Kazu – prethodni album "Melody of Certain Damaged Lemons" izašao je 2000. godine, a nesreća se desila 2002. To je definitivno izazvalo i promene u načinu pisanja pesama, pošto obično sve pesme piše ceo bend zajedno i onda Kazu dodaje stihove. Ovu pesmu napisao je Amedeo i na albumu je druga po redu. Verzija koju sam izabrao za PZP originalno je objavljena na EP izdanju "Secret Society Of Butterflies" (februar 2005), koji kompilira b-strane sa dva singla ("Elephant Woman" i "Equus") na jedno mesto i tako najavljuje turneju s Interpol na kojoj su Blonde Redhead bili glavna predgrupa. Na EP-u se nalaze "Messenger (featuring David Sylvian)", "Tons Confession", "Melody (French Version)" i "Misery (Wicked Version)" i par spotova.
Kao što postoji bedroom-pop, tako bi "Messenger" mogao da se opiše kao bedroom-melodrama. Jedan totalni haos od teksta, koji ako se udubite izgleda kao neka zgrada sa milion vrata – a vi ni za jedna nemate ključ, sa raznim psihološkim ćorsokacima i znakovima pitanja koji kao u nekom mimu izlaze na sve strane. U tom haosu, u prizemlju zgrade vozi divna melodija, dodatno pojačana klavijaturama koje kao da su pozajmljene sa saundtreka filma sa Alanom Delonom (Alain) iz šezdesetih i sa nekoliko genijalnih aranžerskih rešenja. I sa glasom "Tom Jork (Thom Yorke) koji je prešao granicu nervnog sloma" Amedea Paćea. Sve zajedno ovo je divna i zahtevna pesma i da se odvikavam od teških droga nju bih vrteo po ceo dan. I onda na ovaj haos dolazi Dejvid Silvijan (David Sylvian), koji je godinu dana pre toga objavio katarzični "Blemish", gotovo kompletno inspirisan raspadom braka sa Ingrid Čavez (Chavez) i koji je već uveliko (Silvijan je kasnije pričao da je rad počeo i pre "Blemish") radio na remekdelu "Snow Borne Sorrow" supergrupe Nine Horses (Silvijan, Stiv Jansen, Burnt Firedman, Stina Nordenstam, Ryuichi Sakamoto, Arve Henriksen). S obzirom na kratke rokove Silvijan je dobio prostor da pesmu (samo) otpeva i da uradi svoj vokalni aranžman, ali bez nekih drugih suštinskih promena. Mislim, tu i tamo bile su i male korekcije u miksu, možda i bolji mastering, ali jedina esencijalna promena je Dejvidovo pevanje i onaj spokenword dodatak. Ali, ta "jedina" promena je transformisala pesmu u himnu usamljenosti i zapitanosti, potrage za samim sobom i navikavanjem na svet oko sebe. Na razne načine "Messenger" je povezan sa "Budi sam na ulici" EKV, ali sa mnogo više ostavljenog prostora za maštanje i pevanje sopstvenih stihova.
Na ličnom planu, ova pesma je direktna veza sa Studijom B i periodom kada se moj mozak proširio i postao sposoban da čuje muziku koju do tada nije primećivao. Tih prvih godinu dana boravka na 94.9 večno će pratiti moje intimne "Bil Konti (Bill Conti) – Gonna Fly Now za padavičare" himne "The Body Breaks" Devendre Banharta i "Messenger".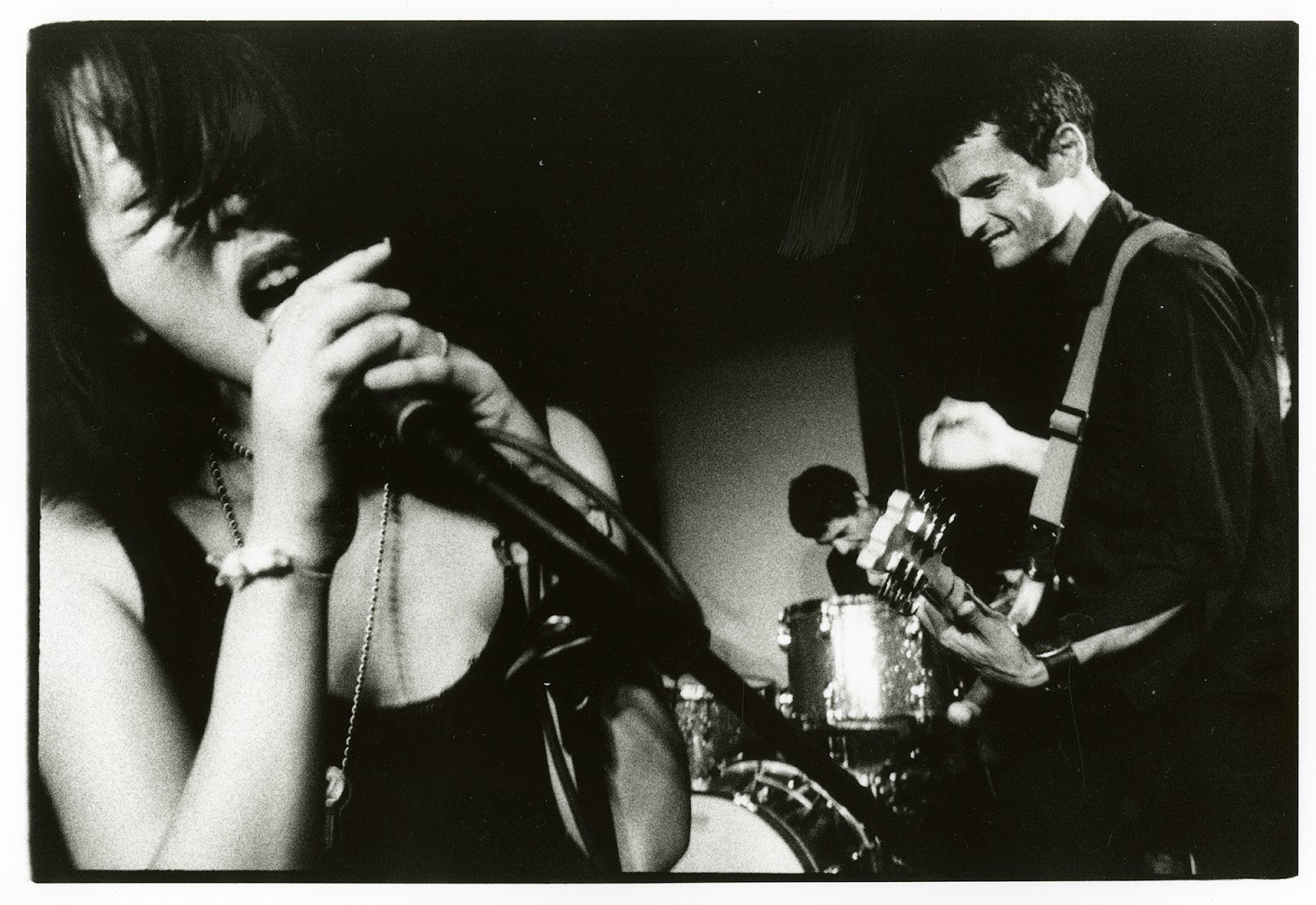 Blonde Redhead – Messenger (Amedeo Pace)
Stay still do be still
No wonder you are always lost
If a messenger you must be known
Then with messages you must return
To be seen by demanding hands
And touches of jealous men
Invisible and forgivable
To all their secret hands
Be it so be quick
Don't run just walk and walk and walk
Don't loose yourself to decorate
Somewhere on your wall
Cause somewhere in your mind
You know you are doing fine
Holding secret hair locks
You'll pluck before you hide
So how can I keep anything to myself
So how can I keep any of these to myself
So how can I keep anything to myself
Behind those clouds
I'm almost home