Tradicionalno, od 2001. godine do danas, POP Depresija objavljuje godišnje liste najslušanijih albuma. Ova muzička godina bila je ok, koncertno posebno dobra. Sa prijateljima išao sam na hodočašće u Berlin – gledali smo Neila Younga uživo prvi put u životu, a uhvatio sam najzad i mnoge druge heroje koji su stalno nekako izmicali: Damien Jurado, Neko Case, Jason Isbell, Linda Perhacs, Destroyer… PD, kao koncertna agencija, organizovala je nikada više koncerata tokom jedne godine, većinu u saradnji sa Odličnim Hrčkom, a u Beogradu su svirali neki stari – Mark Lanegan, Chuck Prophet, Mark Eitzel (…) – i neki novi – Efterklang, The Bambi Molesters (…) PD prijatelji. Objavili smo naš drugi kompilacijski CD – ovoga puta kompletno DIY izdanje – "Pesme ispod pokrivača", na koji sam baš ponosan. Ali, godinu ću pamtiti po nekim groznim stvarima. I drago mi je što se završava i ne želim da se ponovi.
Ovo je spisak 30 albuma koje sam najviše slušao u prethodnoj godini. Nisu najbolji, niti znam kako je nešto bolje od drugog, ali ovi albumi su me privukli više od ostalih da ih slušam i slušam…
Izdvojio bio možda prva tri sa liste: Jason Isbell je napravio remek delo, brutalno, iskreno, bez šminke i bez izgovora. QotSA su snimili najbolji Led Zeppelin album od "Houses of The Holy", a Patty Griffin je neko ko će svojim albumima inspirisati svakog ko dohvati akustičnu gitaru i odluči da pravi pesme od priča iz života sledećih decenija.
Za koji dan objaviću i izbor omiljenih pesama iz 2013. godine.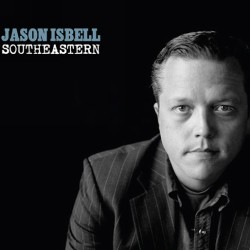 01. Jason Isbell – Southeastern /Southeastern Records/
02. Queens of the Stone Age – … Like Clockwork /Matador/
03. Patty Griffin – American Kid /New West/
04. Petrol – 80 Proleća (bandcamp)
05. Wooden Ambulance – River Sand (bandcamp)
06. Richard Buckner – Surrounded /Merge/
07. Bill Callahan – Dream River /Domino/
08. Neko Case – The Worse Things Get, The Harder I Fight, The Harder I Fight, The More I Love You /Anti/
09. Jonathan Wilson – Fanfare /Downtown Records/
10. Julia Holter – Loud City Song /Domino/
11. Phosphorescent – Muchacho /Dead Oceans/
12. Frog Eyes – Carey's Cold Spring /bandcamp/
13. Ed Askew – For the World /Tin Angel Records/
14. Mazzy Star – Seasons of Your Day /Rhymes of An Hour/
15. Guy Clark – My Favorite Picture of You /Dualtone/
16. Colin Stetson – New History Warfare Vol. 3: To See More Light /Constellation/
17. John Paul Keith – Memphis Circa 3am /Fat Possum Records/
18. Caitlin Rose – The Stand-In /ATO Records/
19. The Marshmallow Notebooks – The Marshmallow Notebooks /bandcamp/
20. William Tyler – Impossible Truth /Merge/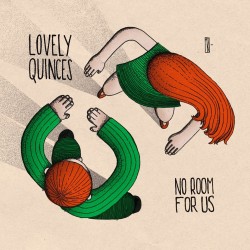 21. Kurt Vile – Walkin On a Pretty Daze /Matador/
22. Mikal Cronin – MCII /Merge/
23. Devendra Banhart – Mala /Nonesuch/
24. Unknown Mortal Orchestra – 2 /Fat Possum/
25. Lovely Quinces – No Room For Us EP /bandcamp///Ti – Koliko dana EP /bandcamp/
26. Son Volt – Honky Tonk /Rounder Records/
27. Howe Gelb – The Coincidentalist /New West Records/
28. Prefab Sprout – Crimson / Red /Shamrock Solutions/
29. Nicole Willis & The Soul Investigators – Tortured Soul /Timmion Records/
30. Low – The Invisible Way /Sub Pop/
Van konkurencije
Bistro na rubu šume vol. 1-4 (bandcamp)
>>>>  Osvrt na 2013. godinu Svetlane Đolović  <<<<
Godina loših vesti i hit muzike. Moji utisci – 2013. je bila sjajna za 'ukus miliona', mala i velika mejnstrim i mejdžor izdanja.  Kalifornija i Nešvil su bili najinspirativnija mesta za muzičare (opet), ovdašnja scena je bila raznovrsna i nadahnuta, dve najveće srpske hip-hop zvezde naročito (a i naš dragi Kepa je iz urbane legende konačno ušao u pesmu). O našoj kompilaciji i koncertima znate sve, divno je bilo, hvala svima.   xxx
ALBUMI

1. Daft Punk – Random Access Memories
California dreamin', epizoda 1: 'Elektro pionir'
We've come too far to give up who we are, so let's raise the bar and our cups to the stars…
2. Arctic Monkeys – AM
California dreamin',  epizoda 2: 'Ludo i brzo'
So have you got the guts?
3. Dawes – Stories Don't End
California dreamin', epizoda 3: 'Zmajevi'
Stories don't end… they go on and on.  Just someone stops listening…
4. Queens of the Stone Age – …Like Clockwork
California dreamin',  epizoda 4:  'Sve će to, mila moja, prekriti ruzmarin, snjegovi i šaš'
Does anyone ever get this right?
5. Mayer Hawthorne – Where Does This Door Go
California dreamin', epizoda 5:  'Ljuljaj me nežno'
We just wanna party, we don't mean no harm…

ostali bez redosleda:
jake bugg – shangri-la
bad copy – krigle
haim – days are gone
patty griffin – american kid
jason isbell – southeastern
midlake – antiphon
va – the music of nashville season 1, vol 1&2
neko case – the worse things get, the harder I fight, the harder I fight, the more I love you
'real housewifes' of nashville:  brandy clark – 12 stories; ashley monroe – like a rose; kacey musgraves – same trailer different park; heidi feek – the only
valerie june – pushin against the stone
james hunter six – minute by minute
laura cantrell – no way there from here
mavis staples – one true vine
the civil wars – st
nicole willis & soul investigators – tortured soul
clasixx – hanging gardens
billy bragg – tooth & nail
john paul keith – memphis circa 3am
daniel avery – drone logic
phil france – the swimmer
VAN KONKURENCIJE : patty griffin – silver bell
PESME
marčelo – pegla
alabama shakes – always alright
prince – groovy potential
disclosure f. alunageorge – white noise/ disclosure f. sam smith – latch
hiss golden messenger – busted note
wikluh sky & rahmanee – do kraja sveta
drake – hold on, we're going home
aloe blacc – wake me up
ana ćurčin – I can't
david crosby f. mark knopfler – what's broken
lovely quinces – second-hand heart
annie – ralph macchio
sharks, snakes & planes – nebeska mehanika
john fogerty – mystic highway
janelle monae f. miguel – prime time
treetop flyers – things will change
teophilus london f. menehan street band – rio
ti – da ti želim dobra jutra
paul mccartney – new
the preatures – is this how you feel
goribor – jureći ljubav
jonathan wilson – love to love / future vision
the grapes of wrath – good to see you
pet shop boys – thursday
olafur arnalds f. arnor dan – old skin
rhye – open / 3 days
tegan and sara – I'm not your hero
sting – practical arrangement
lindi ortega – I want you / woodoo mama
hot natured f. ali love – benediction (dub)
asaf avidan – different pulses
todd terje – strandbar (disko version)
maya jane coles – easier to hide
natalie maines – free life