Odličan hrčak i POP Depresija predstavljaju MARK LANEGAN BAND Utorak 24. februar 20h, Dom omladine Beograda, sala Amerikana
Ostalo je još samo nekoliko dana do trećeg pohoda Marka Lanegana na Beograd! Podesite prijemnike – "Fantomski radio" će vas uživo oduvati svojim brutalnim, zavodljivim, ubitačnim talasima.
Ulaznice po pretpodajnoj ceni od 1700 dinara još par dana su dostupne na blagajni Doma omladine Beograda, kafeu Šikarica, Skadarska 22, kao i na svim Eventim i Gigs Tix prodajnim mestima. Od petka 20. februara nova cena ulaznice je 2000 dinara.
Ovo će biti treći koncert Marka Lanegana u Beogradu u samo tri godine i treći album koji promoviše u našim krajevima – Blues Funeral, Imitations i sada Phantom Radio. Nikada do sada nijedan muzičar nije uradio tako nešto u Srbiji! Oba prethodna Laneganova koncerta bila su rasprodata i to je dovoljno upozorenje za sve da karte ovog puta kupe na vreme. Svemirski bluz se vraća u Beograd!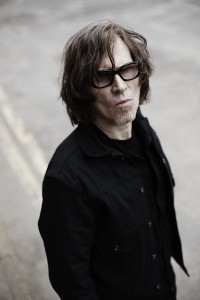 Odvažniji nego ikad, Lanegan se vraća u Dom Omladine sa najeklektičnijim zvukom i najraznovrsnijom set listom, koju će činiti presek cele solo karijere uz nekoliko neočekivanih poslastica/rariteta/obrada. Sa svojih 50 godina, 'Neumorni Mark' snimio je gotovo 50 albuma sa kim god je poželeo. Bilo da svira hard rok, svemirski bluz, gotik pop, industrial, ambijentalnu elektroniku, trip-hop ili peva šlagere, Lanegan je istinski 'propovednik' muzičke slobode, uvek spreman da se nađe u novom zvučnom okeanu. Zato, spremite se za hodočašće, pre nego za susret sa očekivanim.
Nije tajna da je Lanegan odavno 'tiha patnja' klupske publike, pa je njihovu 'glad' nedavno utolio albumom remiksa 'A Thousand Miles Of Midnight – Phantom Radio Remixed', izvrsnim dokumentom njegove širine i nadahnuća koje daje muzičarima svih senzibiliteta. Upravo su takvi i njegovi stalni saborci na turneji, predvođeni fantastičnim engleskim multiistrumentalistom Djukom Garvudom, koji će u uvodnom delu odsvirati pesme sa njegovog sjajnog novog albuma "Heavy Love", snimljenog u studiju Džoša Homija (QOTSA) u Los Anđelesu sa Alanom Johanesom i Laneganom kao glavnim saradnicima. Kalifornijska pustinja, njena nepreglednost i praznina, bili su glavna inspiracija za ovaj atmosferični, instrospektivni album koji uživo najdireknije komunicira sa publikom, Djukovom gitarom i glasom.
Ovog puta imaćemo priliku da čujemo i novi bend dvojice stalnih Laneganovih koncertnih saradnika – Fred 'Lyenn' Žak i Aldo Strif će nastupiti kao The Faye Dunaways. Njihov mračni psihodelični kraut bluz sa dosta elektronike biće intrigantan uvod u uzbudljivo koncertno veče.