Zbog velikog interesovanja publike koncert Grega Dullija se iz Gun Cluba prebacuje u Dom omladine Beograda. Sve kupljene karte važe i za novi prostor, a u prodaju je puštena dodatna količina ulaznica.
Jedan od simbola američkog alternativnog rokenrola, harizmatični pevač kultnog benda iz Ohaja The Afghan Whigs – Greg Duli (Greg Dulli), kreće sa pratećim bendom na turneju koja će ga provesti kroz jedanaest različitih zemalja i 31 grad u kojima će svirati 32 koncerta. Turneja počinje 6. februara 2016. godine u irskom Golveju, a završava se sa dva koncerta u mitskom "Preservation Hall-u" u Nju Orleansu 1. i 2. aprila. U Beogradu će nastupiti u Domu omladine Beograda u subotu 20. februara.
Karte za "Veče sa Gregom Dulijem" su dostupne na svim prodajnim mestima Eventim-a, Gigstix-a i DD tickets (WinWin radnje), kao i u kafeu Šikarica (Skadarska 22) po ceni od 1800 dinara.

Turneja "Veče sa Gregom Dulijem" (An Evening With Greg Dulli) zamišljena je kao jedna neverovatna šetnja kroz sve faze karijere lidera i pevača The Afghan Whigs, uz premijerno izvođenje novih pesama i par neočekivanih obrada. Samo 18 koncerata u Severnoj Americi i 14 u Evropi predviđeno je tokom turneje, a Srbija, Beograd i "Gun Club" tu čast su dobili u društvu Irske, Velike Britanije, Belgije, Švedske, Poljske, Češke, Italije i Španije. Specijalni gost na evropskom delu turneje biće pevač legendarnih italijanskih rokera Afterhours, Manuel Anjeli (Manuel Agnelli).
Uz najavu turneje, u život kreće i novi sajt Grega Dulija (www.gregdulli.com), gde fanove očekuje potpuno nova pesma, Dulijeva verzija pesme Sharon Van Etten "A Crime", na kojoj je specijalna gošća pevačica Ani DiFranco.
Dulijev matični bend, The Afghan Whigs završava svoj novi studijski album, koji će se u izdanju SubPop-a pojaviti do kraja 2016. godine.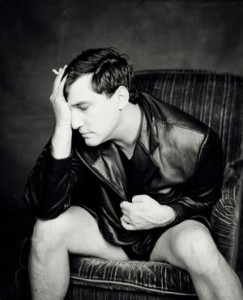 Greg Duli (Greg Dulli) je karijeru započeo kao lider, pevač i gitarista genijalnih The Afghan Whigs 1987. godine. Uz veliku podršku kritike i publike, bend je objavio šest studijskih albuma, pre prestanka rada krajem devedesetih. Duli je posle toga osnovao The Twilight Singers, s kojima je objavio pet albuma, među kojima su i "Blackberry Belle" (2003), "Powder Burns" (2006) i "Dynamite Steps" (2011). Svoj višegodišnji san Duli je ispunio 2008. godine,kada je sa najboljim prijateljem Markom Laneganom, s kojim je često delio bine u svim fazama svoje karijere, osnovao The Gutter Twins.
Tokom 2012, The Afghan Whigs se ponovo okupljaju za veliku i uspešnu turneju, tokom koje su svirali na najvećim svetskim festivalima, ali i u rasprodatim dvoranama širom SAD-a, Evrope i južne hemisfere. 2014. godine The Afghan Whigs su objavili "Do The Beast", prvi studijski album posle 16 godina, a iste godine nastupili su i na EXIT festivalu.