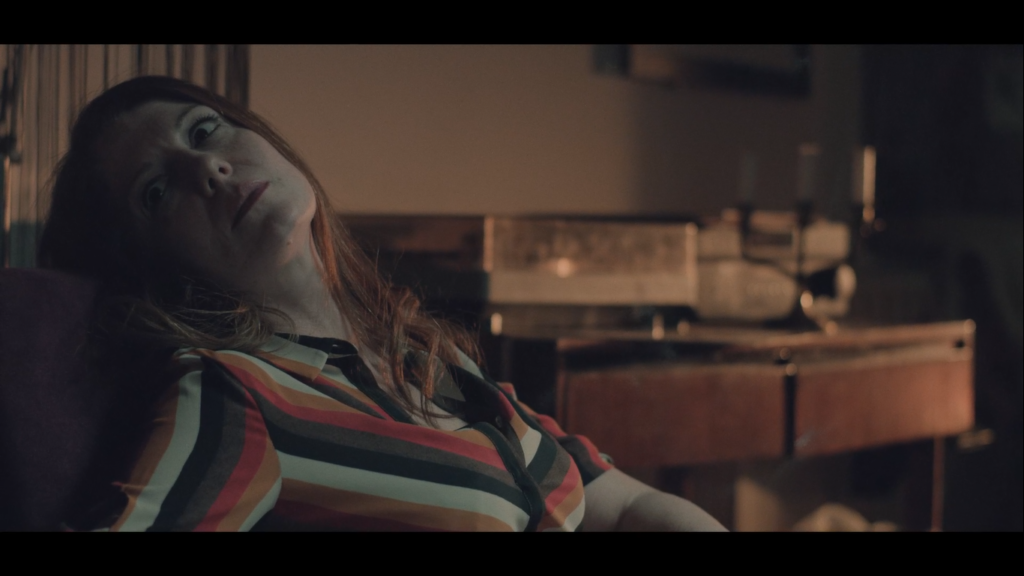 Ana & The Changes će tokom 2019. objaviti svoj drugi studijski album "Differences" i sada predstavlja video za prvi singl s ovog albuma, "Take My Hand", u režiji Miloša Škundrića. U spotu je glavna zvezda fantastična glumica Jelena Đokić, a uz nju pojavljuju se članovi benda i brojni prijatelji.
Ana Ćurčin o ideji za snimanje videa kaže sledeće: "Bila nam je želja da se kroz spot bavimo fenomenom emitovanja sebe, ili "mukbanga", koji dolazi iz Južne Koreje. "Mukbang" je  snimanje samih sebe tokom jela. Velika popularnost ovog "streaming" formata u celom svetu nas navodi  i na temu otuđenosti i usamljenosti. "Mukbang" je tu za zabavu, za ljubitelje hrane i za usamljene gledaoce, ali se postavlja i kao nova industrija i izvor zarade. Da li nas ovi savremeni formati uvlače dalje u lavirint zavisnosti od savremenih tehnologija i otuđenja ili uprkos svemu čine još jedan most da se zbližimo, osetimo manje usamljenim ili jednostavno zabavimo."
PopuIarni rumunski kantautor Den Bajron (Dan Byron) o saradnji sa Anom rekao je sledeće: "Video sam Ana & THe Changes na nekom koncertu u Rumuniji i istog trenutka se zaljubio u njihovu muziku. Ova saradnja je za mene ispunjenje snova."
"Pre svega – jako volim Aninu muziku i bilo mi je zadovoljstvo da učestvujem. Imali smo par različitih ideja, a onda smo većinom glasova odlučili da se bavimo mukbangom, ovim novim internet fenomenom. Moja ideja u svemu tome bila je da pokušamo da u jednoj minijaturi napravimo kontrast pre svega između realnog i života na mreži. Jelena Đokić je od starta bila idealna podela za ovo i na sreću ideja joj se dopala i uzela je učešće u spotu," razmišlja reditelj Miloš Škundrić o južnokorejskom fenomenu "mukbang" i ideji za video.
Zahvaljujemo se svima koji su pomogli snimanje spota i singla. Hvala svima Cinnamon Produkciji, Stanislavu Mirkoviću i restoranu "Šlafrok", agenciji Design by Insomnia, Nenadu Trifunovskom, Dragani Petrović, Vesni Vidović, Nataši Govedarici, Nataliji Radovanović, Ivanu Veljkoviću, Lei Vahrušev, Milošu Tomišiću (Tomisic Guitars), Ivanu Stamenkoviću, Kralju Čačka, Jovanu Šatriću i svim prijateljima koji su stalno uz nas.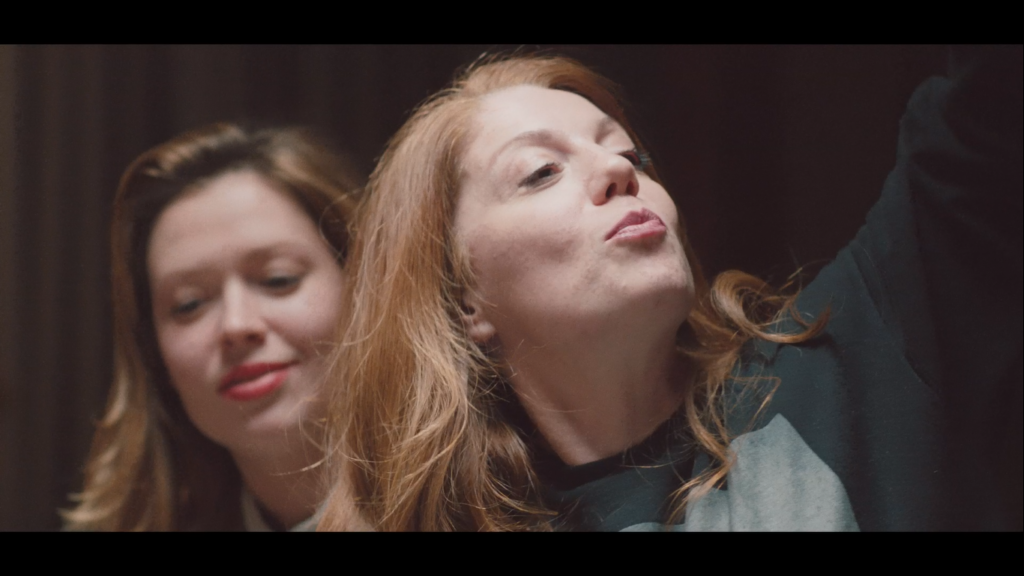 Directed by Miloš Škundrić
DP: Đorđe Arambašić
Editor: Ana Todorovski
Cast: Jelena Đokić
Ana Ćurčin, Dan Byron, Goran Antović, Marko Cvetković
Natalija Radovanović, Ivan Veljković, Lea Vahrušev, Vesna Vidović, Miloš Škundrić, Milan Đapa.
Lyrics by: Igor Simić & Ana Ćurčin
Composed by Ana Ćurčin
Arranged by: Ana Ćurčin, Goran Antović, Marko Cvetković, Marko Benini
Vocals: Ana Ćurčin & Dan Byron Back
Vocals: Ivana Vukmirović
Recorded, mixed & mastered by Goran Antović
Piano and keyboards: Goran Antović
Bass: Marko Cvetković
Drums: Marko Benini
Guitars: Ana Ćurčin