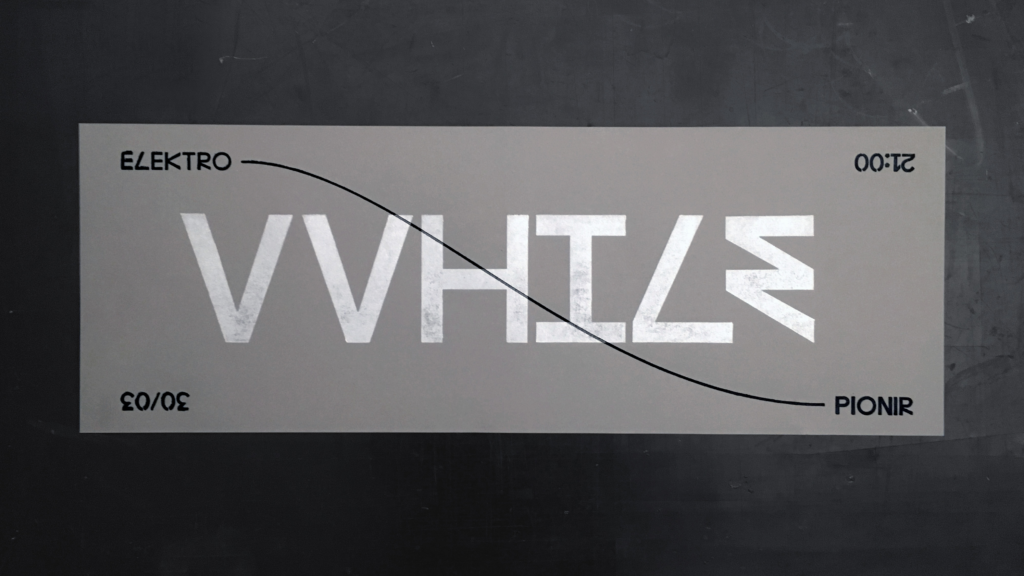 VVhile se posle dve godine koncertne pauze vraća na scenu u subotu 30. marta u Elektropioniru. Ulaznice su u pretprodaji u Zaokretu po ceni od 600 dinara, a na ulazu u klub na veče koncerta cena karte biće 800rsd.
Nema baš puno bendova kao što je VVhile. Stevan i Andrija buku tretiraju kao poeziju, melodiju kao šumove, strofu kao poziv na ples i ritam kao duševnu hranu. Povremeno to što oni rade može da se nasluti u pesmama Preoccupations, No Age, Thee Oh Sees, Deerhunter… a povremeno je to nešto što još nema odgovarajuće ime i još nije postalo žanr za sebe. Neko može lepo da se zabavi dok smišlja imena: shoegaze bluz, hardcore soul ili su sve to postpunk balade.
VVhile je duo i u teoriji to su bubanj, vokali, gitara, pedale, bas, sintovi… U praksi to je orkestar "pozitivne melanholije" koji ako se prepustite stvara jedan poseban svet za vas.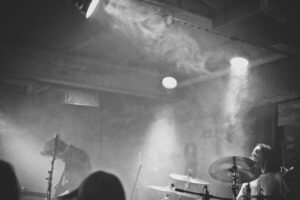 VVhile su objavili jedan studijski album – krajem 2014. godine "More" je objavljen kao digitalno izdanje, a potom u aprilu 2015. i na vinilu, kao i dva 7″, jednu kasetu, a početkom 2019. godine još jedan vinil "Ruins of Future Utopia", eksperimentalni soundscape koji je deo multimedijalne izložbe umetnika Saše Tkačenka.
Svirali su četiri velike evropske turneje, više onih po regionu, u Beogradu baš retko. Sada kada geografija određuje dalje aktivnosti benda, ovaj koncert je prilika da se obeleži novi početak i krene dalje.
VVhile su Stevan Ćirović i Andrija Spičanović.