Ana & The Changes: "Differences" video, najava albuma i koncerta 4. oktobra u Domu omladine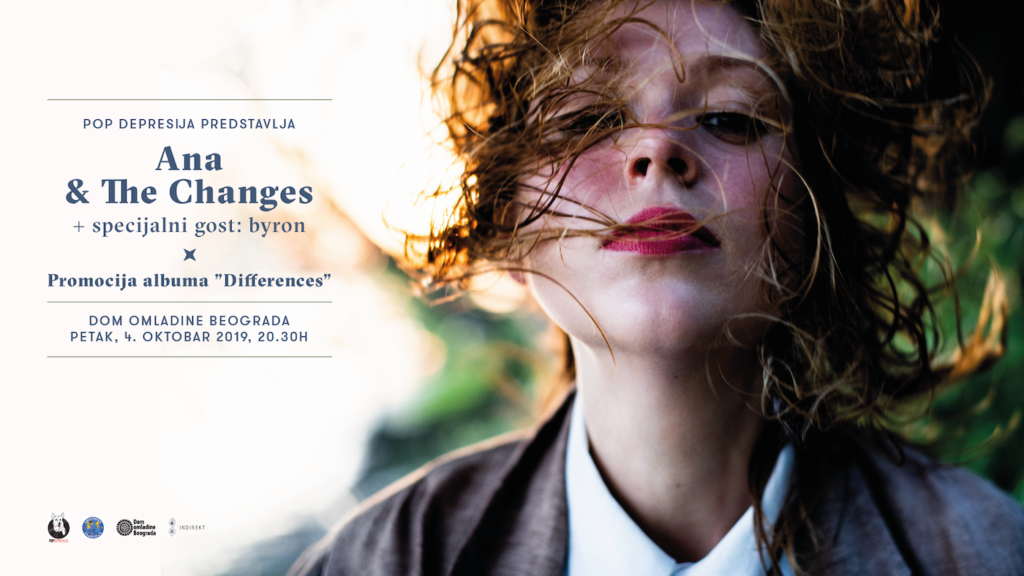 Video singlom"Differences" Ana & The Changes najavljuju izlazak drugog studijskog albuma istoimenog naziva, kao i veliki beogradski koncert koji je zakazan za 4. oktobar u sali "Amerikana" Doma omladine Beograda. Specijalni gost na koncertu biće rumunski alternativni bend byron, čiji je pevač Den Bajron bio gost na prvom singlu s albuma "Take My Hand".
Koncert u sali "Amerikana" deo je ovogodišnjeg izdanja festivala Indirekt, koji će se na više lokacija u gradu održati od 2-4. oktobra.
Ulaznice su u prodaji na blagajni Doma omladine, kao i na svim prodajnim mestima Ticket Vision, kao i online na www.tickets.rs po promotivnoj ceni od 800 dinara. Na dan koncerta cena ulaznice biće 1000rsd.
Ana Ćurčin je u konstantnoj potrazi za savršenom pesmom, idealnim akordom i pravim osećanjem. "Differences" je nešto najbliže savršenoj pop pesmi što je do sada uspela da napravi. Na prvu loptu to je vesela i zarazna ljubavna pesma, a onda kako vas ritam obuzme i kako se prepustite zavodljivoj igri klavira i gitare, počinjete da otkrivate nove slojeve i da tonete i tonete….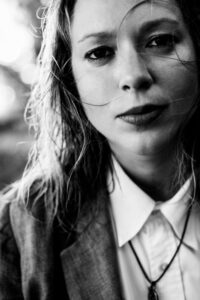 "Pesma "Differences" predstavlja prostor gde se mi, kao različiti ljudi nalazimo, radimo, pričamo i unutar njega maštamo. Pozvali smo Nemanju da uradi video i dali smo mu potpunu slobodu. Uzvratio nam je divnim spotom na snimanju tokom kojeg smo uživali, što je posebno težak zadatak ako se uzme u obzir da snimanje spota često nije nimalo jednostavan zadatak za muzičare. Zahvaljujući Jadriličarskom klubu Ada, njihovim članovima i prostoru, Vladimiru, Bobu i Nemanji, vizuelno smo postigli nešto drugačije naspram naših prethodnih spotova, a da smo ostali dosledni našoj estitici i senzibilitetu," rekla je Ana Ćurčin.
"Koncept za spot za pesmu "Differences" je moj pokušaj da vizuelno predstavim ideju pesme, na način kako sam je doživeo na prvo slušanje. Idealna ljubavna priča, kao savršeni letnji dan, sukobljava se sa realnošću u kojoj oblaci prekrivaju nebo, a sunce nestaje na horizontu. Sve razlike koje nas udaljavaju su istovremeno i pokretači nekih novih doživljaja, osećanja i ponovnog spajanja," mišljenje je reditelja Nemanje Babića.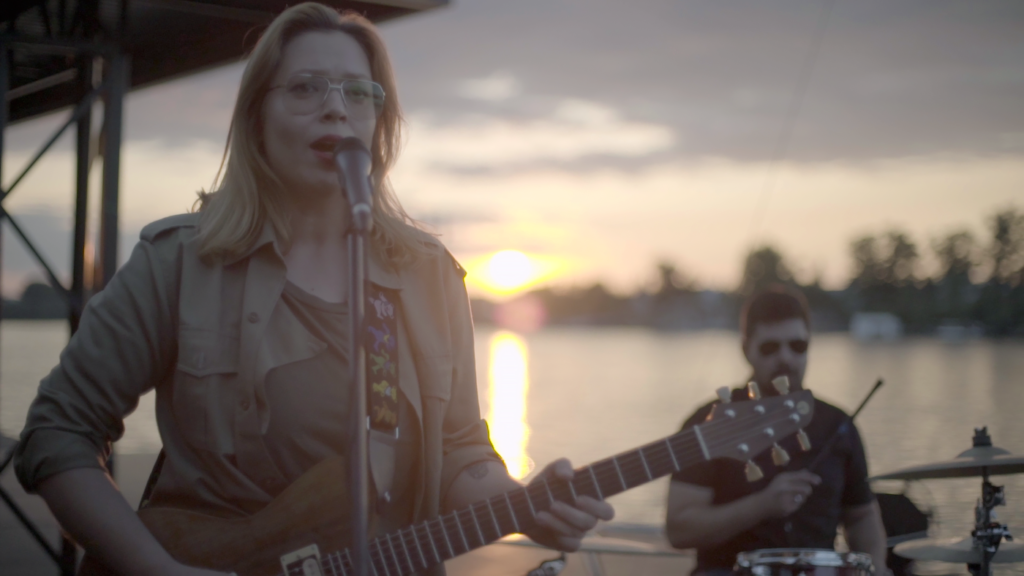 Ana & The Changes – Differences
Režija i montaža: Nemanja Babić
Kamera: Vladimir Miladinović Piki
Svetlo: Incredible Bob
Igraju: Ivana Srdanović, Ina Rančić, Miloš Dobrosavljević, Ana Ćurčin, Goran Antović, Marko Cvetković, Miloš Šikman
Hvala Jedriličarskom klubu ADA na podršci!
Album "Differences" zvanično će se pojaviti digitalno i na Youtube-u 6. septembra i drugo je studijsko izdanje Ane Ćurčin posle debija "Sketches of Belonging" (2016). "Differences" je kolektivno delo benda Ana & The Changes, a pored Ane Ćurčin grupu čine Goran Antović, Marko Cvetković, Marko Benini i Miloš Šikman. Goran Antović uradio je miks, produkciju i mastering. Gosti na albumu bili su Ivana Vukmirović i Nataša Guberinić. Izdanje albuma na CD-u u limitiranom tiražu premijerno će moći da se kupi na koncertu 4. oktobra.
---
:: Ana & the Changes PRESS KIT ::
---