Bernays Propaganda predstavlja album "Druga mladost, Treći svetski rat"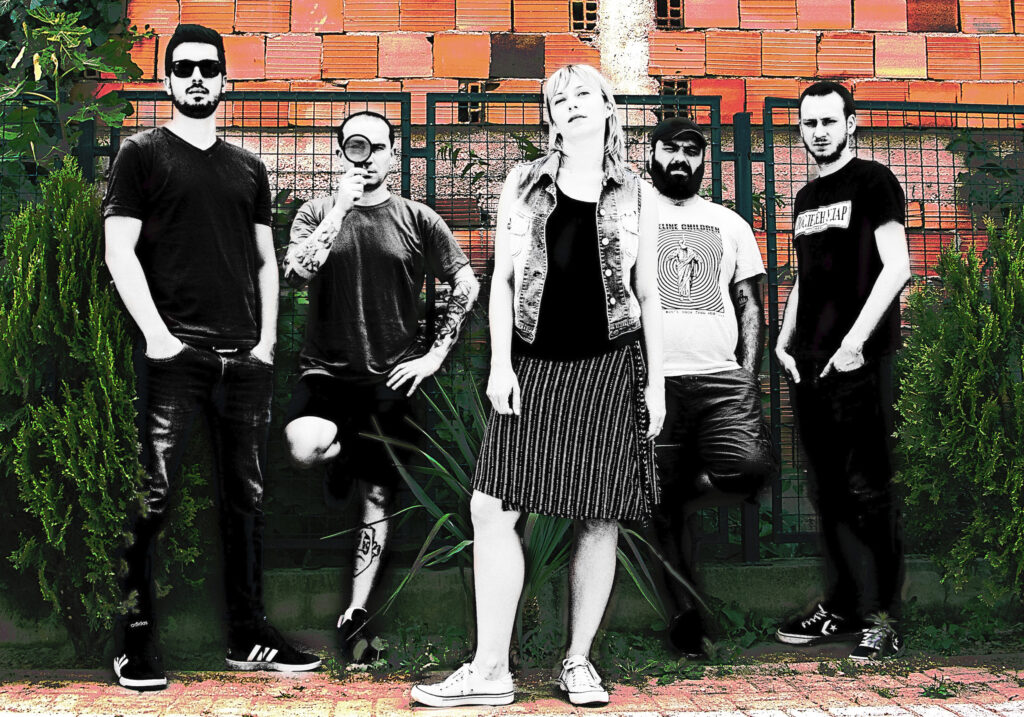 Kultna makedonska grupa Bernays Propaganda predstavlja svoj peti studijski album, "Vtora mladost, treta svetska vojna" (Druga mladost, Treći svetski rat), koji objavljuju udruženi nezavisni izdavači Moonlee Records, Geenger Records, Pop Depresija, Ill in the Head Records i Balkan Veliki.
Album prati estetiku prethodnog dugosvirajućeg izdanja (Politika, 2016) i donosi fantastičnu kolekciju plesnih i radijskih hitova za vreme u kojem se ljudi bore za sebe i svoje bližnje, ali i reaguju na nepravdu i zlo koje se čini u ime viših ciljeva.
1983. godine na scenu je iskoračila Disiplina Kičme s albumom "Sviđa mi se da ti ne bude prijatno" i taj naslov možda najbolje definiše politički-disco-punk Bernays Propaganda. "Vtora mladost, treta svetska vojna" je u svom srcu pop muzika koja se preliva u rudimentarni dance-punk sa bitovima i moćnom ritam sekcijom, uz sintove i reske gitare, duvače, navijače, haos, prirodu…
Vasko Atanasoski i ovoga puta briljira kao autor i producent, uz fantastične stihove i glas Kristine Govorske, ali ovaj album je timska pobeda sa vrhunskim učešćem Denija Krsteva, Radeta Jordanovskog i Kristijana Lafazanovskog. Gosti su posebna priča, a izdvajaju se genijalni džez gitarista Toni Kitanovski, kultni američki basista Majk Vot (Mike Watt), Volk Makedonski i Stojče Cvetanovski.
"Vtora mladost, treta svetska vojna" je poziv na građansku neposlušnost, na poštovanje ljudskih prava, kritiku kriminalaca na vlasti i otpor bolesnim ideologijama. S druge strane ovo je i pokušaj da se sačuvaju ljudi, njihovi snovi, ljubavi i prijateljstva.
Album "Vtora mladost, treta svetska vojna" karakterišu sve bitne i nepromenljive stvari velikih ploča: filozofija da ništa nije zabranjeno i da se na svaku nepravdu mora reagovati, angažovani stihovi, pankerski stav, new-wave spremnost na eksperimente, nepresušna energija i ritam koji vam ne dozvoljava da stojite po strani. Na albumu "Vtora mladost, treta svetska vojna" učinjen je korak dalje u aranžmanima pesama uz primenu modernih začina aktuelne produkcije. "Vtora mladost…" je kao zvučni pleksus u koji se ulivaju uticaji post-punka s kraja 70-ih i početka 80-ih, novog jugoslovenskog talasa, alternativnog rocka, Detroit elektra, balkanske i afričke muzike.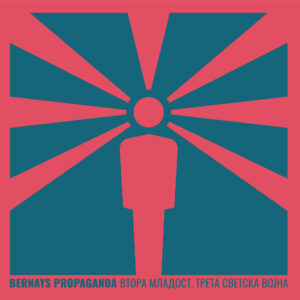 Bernays Propaganda – Vtora mladost, Treta svetska vojna (2019)
Retki Bilki 03:18
Dojde život 04:24
Ne sme fini eden so drug 03:41
Mojata Marija 03:16
Vežbaat država 05:00
NATO vleguva vo Skopje (ft. Volk Makedonski) 03:23
Ḱerka na gladot 03:59
Ništo nema da ne' razdeli (ft. Mike Watt & Toni Kitanovski) 02:36
Zloben Funk (ft. Stojche) 06:01


Album "Vtora mladost, treta svetska vojna" je dostupan za besplatno preuzimanje (ili plati koliko želi ) na bandcamp stranicama izdavača, kao i na CD-u, a tokom jeseni i na vinilu u limitiranom tiražu. Iskoristite priliku da vidite Bernays Propaganda uživo, to je koncert koji se ne zaboravlja!