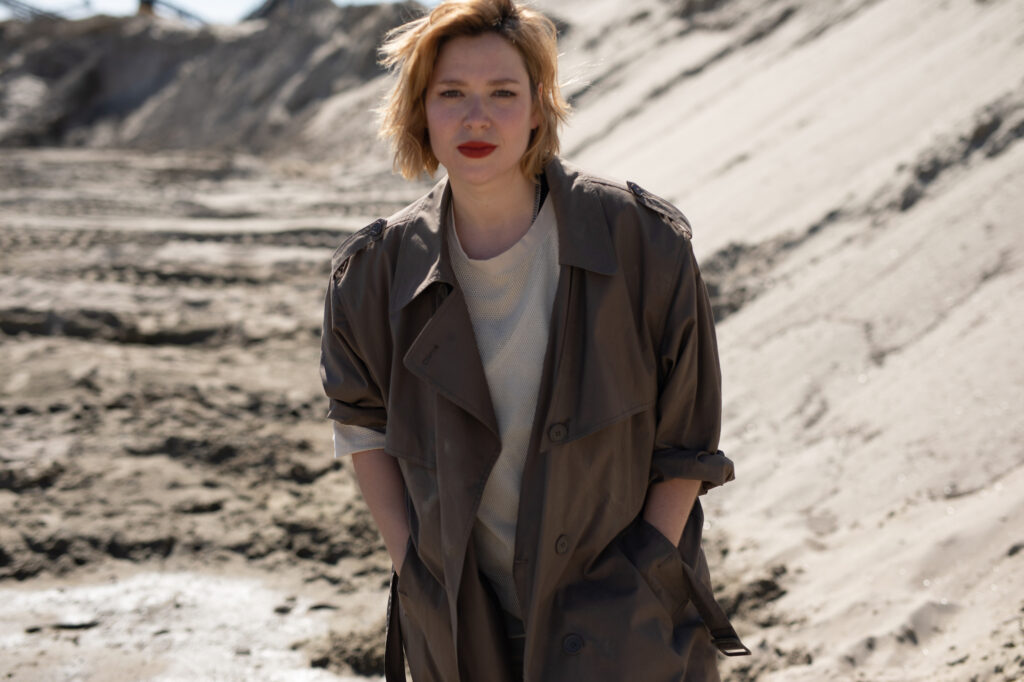 Napisao sam ovaj tekst i okačio na svoj FB profil par dana pred premijeru pesme "Tu". Malo sam dopunio taj post i evo ga ovde u Zumovanju.

---
"Dođi da sviramo i pijemo…" / Ana Ćurčin / Ana & The Changes
U petak 21. maja u svet smo pustili novu Aninu pesmu "Tu". Mislim, imala je dan ranije pesma premijeru na radiju RB1 (Katarina Epštajn je uvek naša velika podrška ❤ ) i možda uveče spot u Novoj Super Listi (video stiže na vreme uz malo sreće, Marina šaljemo pozitivne misli 💜 || update: nije stigao spot tada, jeste sedam dana kasnije), ali to ćemo objaviti sve "zvanično" u nekom trenutku.
Nebitno mi je što je to prva pesma koju je Ana napisala, otpevala i (samo što nije) objavila na srpskom jeziku, što je drugačija od svega što je uradila od kada se vratila muzici pre osam godina, što je samo jedna od desetak novih pesama na kojima je radila tokom pandemije, što joj je pesma došla "u snu" i što je napravila vokalno-klavirsko-gitarski zvučni zid kojeg se ne bi stideo ni Dejv Fridman iz doba "Deserter's Songs" albuma Mercury Rev. Nije mi sada toliko bitno ni to što će Ana & The Changes u petak 28. maja imati prvi koncert od oktobra 2019. godine… Ali jeste mi bitno da se Ana i dalje menja, uči i napreduje, testira i koriguje, motiviše mene i ljude oko nje da ne budemo lenji, da se menjamo i mi i učimo svakog dana. Nije lako, iskren da budem. Ana je tako vredna, iskrena, talentovana i pametna, moje palamuđenje skoro nikada ne prolazi iz prve (realno, ni iz druge), stalno moram nešto da radim, da budem spreman, da znam šta i kako dalje i da uvek imam rešenje. To ne ide tako, aman 😛 Ne može čovek da bude penzioner i folirant pored nje, to je činjenica. I hvala joj na tome ❤
Ovo je najvažnija pesma za mene u ovih dvadesetak godina Pop Depresije koju promovišem. "Tu" nije bunt, nije protest, nije rokenrol himna, nije bluz, nije moderna, nije "za mlade", nije zajebancija, nije stadionski hit. Šta jeste? Čista čežnja, godinu dana života spakovanih u šest minuta pesme, eskapizam ugrađen u zvučni zid i vera u to da muzika (khm, i alkohol) može da pomogne u svakoj situaciji. Nenad/Kralj Čačka u ovakvim situacijama obično kaže "Aleluja!" i zaista se tako i ja osećam sada.