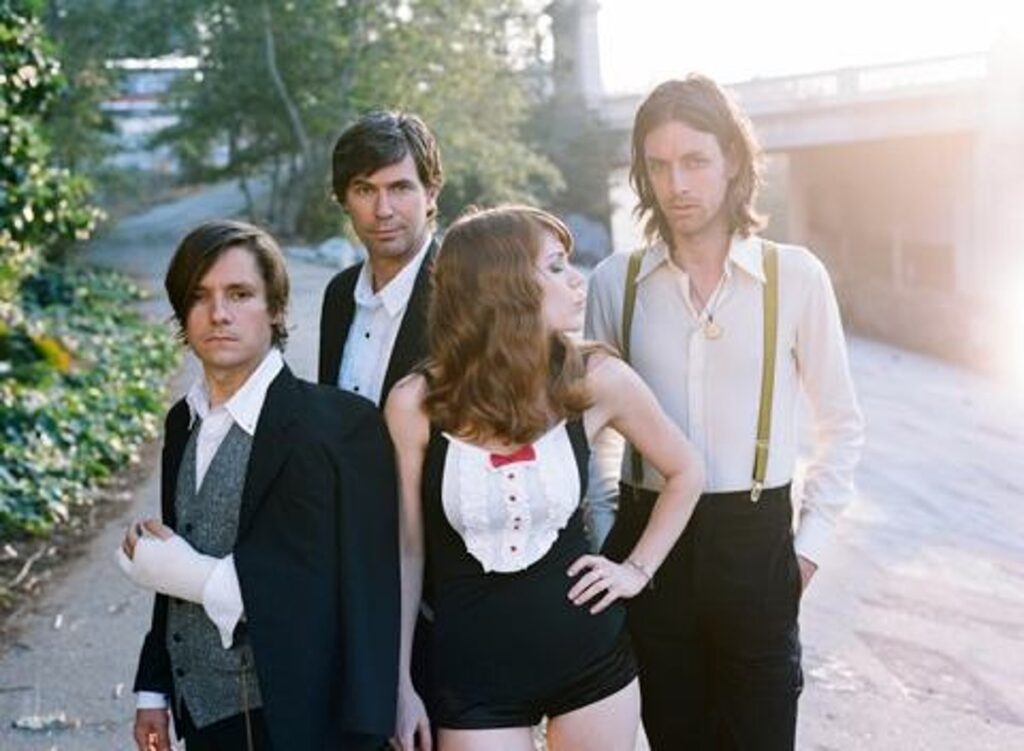 Priča o pesmi "Does He Love You?" i nije priča o ovoj pesmi. Ima par tih pesama koje shvatam baš lično i odnos prema njima mi se promenio u toj meri da uglavnom izbegavam da ih slušam i da uopšte mislim o njima. Kako sam onda opet došao na ovo mesto? Serija "Ber" (The Bear) je kriva, pošto se pre neki dan na "Vrhovi Zelengore" način oprostila od nas (na kratko, nadam se) običnih ljudi i to drugom sezonom. Serija Kristofera Storera i Džoane Kalo (Christopher Storer, Joanna Calo) o mukama porodice Ber (Berzatto) i ljudima oko njih, skoro pa tipičnih srpskih malih privrednika i njihovom snu da otvore "pravi" restoran. I usput da nekako reše (ili bar da načnu tu temu) probleme sa porodicom, prijateljima, kolegama, ljubavima, životom, samim sobom, smislom. Da pustim ovu Rilo Kiley pesmu najviše me je inspirisao lik Džejmi Li Kertis (Jamie Lee Curtis), Done – mame Ber, koja me je prosto gurnula da otvorim vrata koja ne otvaram i da pustim pesmu, koja začudo nije našla svoje mesto na saundtreku serije – nekako mi je utisak bio da je cela Pop Depresija tamo bila.
"Does He Love You?" je ljubavni trougao, mada više je dvougao. Dve prijateljice ćaskaju preko telefona, jedna od njih ima muža (i trudna je), ova druga nema (ni muža, a ni bebu u najavi). Muž je taj treći rogalj. Sve je dozvoljeno u ljubavi i ratu, a ovo je… Postoje geografski problemi, postoji neka filozofija, ima tu i pasivne agresije, naravno i drame kao i uvek u pesmama Dženi Luis, sa malo kukanja i uvek potrebnog inata. Autori su Dženi Luis i Blejk Senet (Jenny Lewis, Blake Sennett), a originalno je objavljena 17. avgusta 2004. na trećem studijskom albumu Rilo Kiley "More Adventurous", prvom za mejdžora. Pesme su nastale u produkciji Majka Mogisa (Mike Mogis), a neke od njih bile su direktan odgovor na smrt Eliota Smita (Elliott Smith). Na 11 pesama Dženi je (uz pomoć benda) htela – i uspela – da kaže šta misli o raznim temama: ljubav, seks, smrt, tragedija, rat, brak, razvod, raspad… Mislim da sam pesmu u vreme kada je izašla slušao po ceo dan. I puštao je u emisijama i drugim prilikama kada bih dobio prostor u etru. S ove distance, nisam siguran koliko je to pomoglo situaciji.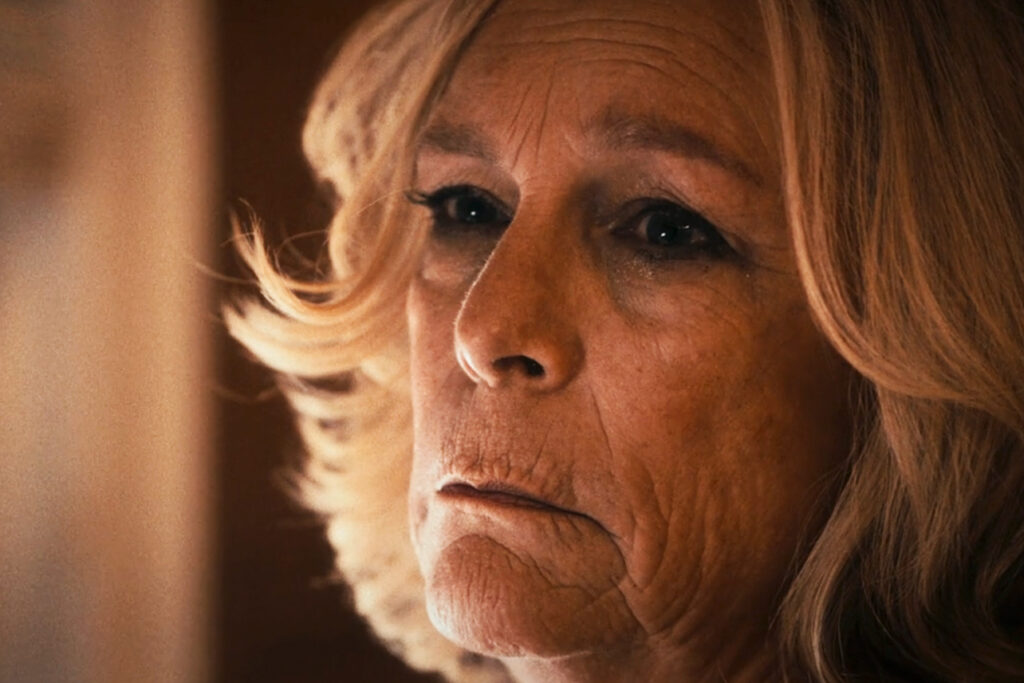 Nego da se vratim Doni – mami Ber. Ima par rečenica koje je izgovorila pre nego što je otišla svojim putem, koje su baš bitne za mene i koje često, bar kada su u pitanju neki ljudi koje volim, nikada nisam čuo u stvarnom životu. Dona je rekla "Ne znam kako da pokažem ljubav" i "Ne znam kako da kažem da mi je žao". Dona je sjebana na milion nivoa, sama i uglavnom pijana, trajno obeležena porodičnom tragedijom, uglavnom nekontrolisana i stalno agresivna, sa teretom od 100 kila na leđima koji vuče kuda god da ode i sa besom dovoljnim da osvetli celu državu Ilinoj. Poznajem Donu, da, baš je poznajem. Na dan velikog finala serije i života svoje dece – sina Karma i ćerke Nat (Šugar), ona je došla da uveliča taj trenutak ali ipak nije imala hrabrosti da uđe unutra, u "The Bear", i da bude deo svega toga. Dok je nervozno pušila ispred, uspela je da kaže to što je htela zetu Pitu, koji je sav taj decenijski trulež porodice svoje supruge preuzeo na sebe i postao jedan od najbitnijih likova ove sezone. Kraj je takav kakav jeste, neću da otkrivam ništa, osim što treba znati da nema ništa jednostavno i lako u Ber svetu. Neću da pričam ni o likovima Riča i Faka (a baš bih voleo!), o prekrasnoj Kler, kao ni o Markusu, Tini i Sidni, ali mislim da treba da se podvuče da je Oliver Plat (Platt) kao ujka Džimi ("Cicero") pokidao! Mimi je već pisao o seriji, pisaće i drugi, mislim da samo treba gledati i upijati sve.
Ima jedan stih (u moru drugih podjednako bitnih stihova) Kej Tempest (Kae) iz pesme "Tunnel vision", s kojim se budim svako jutro i s kojim – odmah pošto kažem Zumi "laku noć" – odlazim da spavam: "I'm screaming at my loved ones to wake up and love more / I'm pleading with my loved ones to wake up and love more". Svaki dan trudim se da živim u skladu s ovim rečima i sa željom da volim ljude oko sebe, da volim ljude koji nisu tu blizu, da ne očekujem ništa od njih i da nekako, usput, naučim da volim sebe. Ima stih KT i za ovu situaciju, ali o toj temi – nekom drugom prilikom.
Does He Love You?
Get a real job
Keep the wind to your back and the sun on your face
All the immediate unknowns
Are better than knowing this tired and lonely fate
Does he love you?
Does he love you?
Will he hold your tiny face in his hands?
I guess it's spring, I didn't know
It's always seventy-five with no melting snow
A married man, he visits me
I receive his letters in the mail twice a week
And I think he loves me
And when he leaves her
He's coming out to California
I guess it all worked out
There's a ring on your finger and the baby's due out
You share a place by the park
And run a shop for antiques downtown
And he loves you
Yeah he loves you
And the two of you will soon become three
And he loves you
Even though you
Used to say you were flawed if you weren't free
Let's not forget ourselves good friend
You and I were almost dead
And you're better off for leaving
Yeah you're better off for leaving
Late at night
I get the phone
You're at the shop sobbing all alone
Your confession it's coming out
You only married him
You felt your time was running out
But now you love him
And your baby
At last you are complete
But he's distant and you found him
On the phone pleading saying "Baby I love you
And I'll leave her and I'm coming out to California"
Let's not forget ourselves good friend
I am flawed if I'm not free
And your husband will never leave you
He will never leave you for me