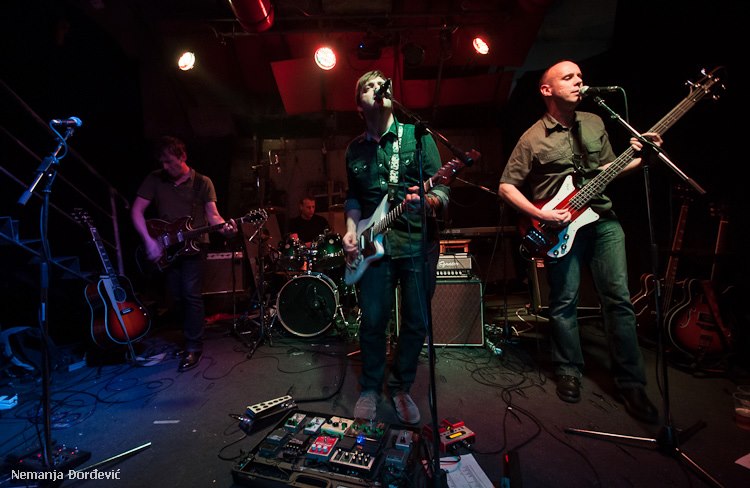 U subotu 9. februara Klub Doma odmladine Beograda postaće Hram Gitare! Očekuju vas dva velika benda – Rebel Star i My Buddy Moose, desetak muzičara i dvadesetak instrumenata, čućete nekoliko desetina autorskih pesama, ali i više obrada, a naravno biće i par neočekivanih gostovanja i kao i uvek – hitova koliko vam srce želi.
Karte za koncert Rebel Star i My Buddy Moose su u prodaji na svim mestima Eventima, kafeu Šikarica (Skadarska 22) i prodavnici ploča Pinball Wizard (TC Eurocentar, Makedonska 30) po ceni od 500 dinara. Na dan koncerta i na vratima kluba cena ulaznice biće 600 dinara, a ulaz u DOB je od 21h.
Milan Glavaški, lider Rebel Star, otkriva neke od detalja "double-bill" nastupa iz snova: "Rebel Star će u DOB-u 9. februara nastupiti u proširenom sastavu. U bendu su sada francuz Jerome Li Thiao Te, multi-instrumentalista i akademski muzičar i Csaba Marinka iz Sent Andreje na klavijaturama i gitari. Slično nedavnom dolasku dva Engleza u bend za nas je ovo proširenje neplanirano i fantastično iskustvo. Sada smo šestorica muzičara iz nekoliko zemalja, sviramo desetak instrumenata a i dalje imamo čvrstu blues podlogu obogaćenu znalačkim "jam session" upadima. Za nas je ovo uživancija i to ćemo preneti na publiku."
Nema relevantne godišnje liste u zemljama bivše Jugoslavije koja nije odala priznanje Rebel Star na fantastičnom albumu broj 3 u izdanju Dancing Bear-a. Nema čoveka koji muziku voli i sluša, a da nije zapamtio bar refren "Anđela" ili rif gitarske himne "Dah" – dva zapažena singla s albuma. Sada, uz novi hit "Zovem" – za mnoge najlepšu pesmu na ploči, Rebel Star ponovo dolaze u Srbiju da "ostave srce na terenu".
Beogradski koncert upotpuniće hrvatski kantri-rokeri My Buddy Moose, koji takođe promovišu svoj novi album "Shine! Shine! Shine!" (u produkciji Krisa Ekmana iz The Walkabouts) koji će, sasvim sigurno, obeležiti život svim fanovima grupa Jayhawks, Wilco, Son Volt… MBM su album snimili uživo za samo tri dana i on predstavlja bend u naponu snage, koji je lepo "ostario", napredovao i proširio svoju inspiraciju…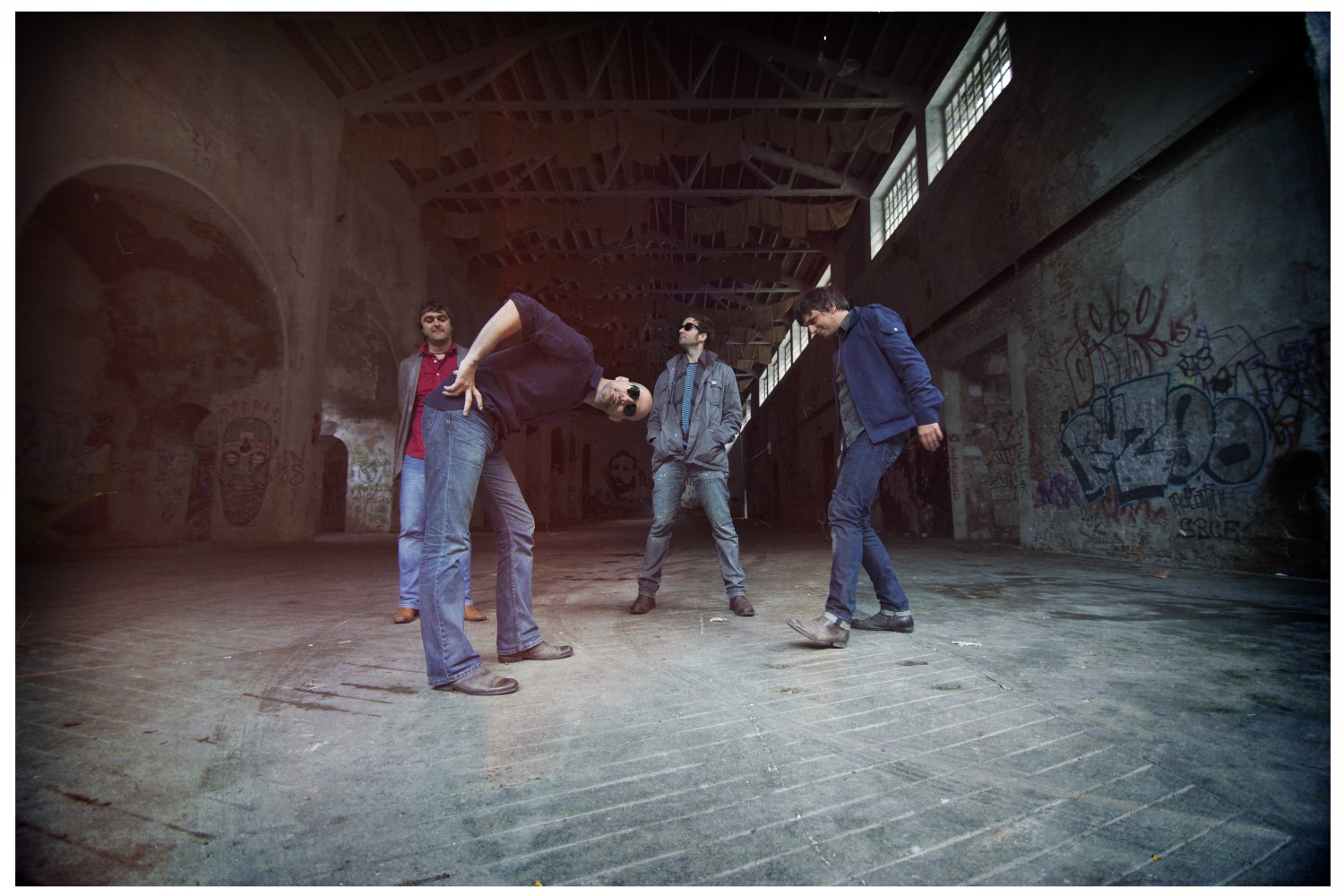 Legendarni rok kritičar Aleksandar Dragaš u recenziji albuma "Shine! Shine Shine!" napisao je: "Ono što oduševljava na trećem albumu riječkih aficionadosa americane jest sposobnost da u Ekmanovoj organskoj, taman koliko treba prljavoj produkciji na studijske snimke prenesu energičnost i žestinu koncertnih nastupa zbog koje ih prati glas jednog od najintenzivnijih domaćih klupskih sastava. Druga velika odlika My Buddy Moosea je što su na "Shine! Shine! Shine!" uspješnije nego prije stopili ostavštinu "kozmičke američke glazbe" Grema Parsonsa s Paisley Underground psihodelijom ranih 80-ih i americanom 90-ih.
Od uvodnog country-punka "Fucking Boring" preko sunshine-pop singla "Shine! Shine! Shine!" do zaključne psihodelije "Not The One", My Buddy Moose usuđuju se mjeriti s dosezima Green On Red, Giant Sandom čiji im je šef Hove Gelb gostovao na prethodnom albumu "Wonderful Feeling Of Emptiness" i Dream Syndicate s čijim su nekadašnjim liderom Stivom Vinom nastupali, baš kao i s pitkim pop melodijama The Jayhawksa, gitarističkim brujanjem Son Volta, sposobnošću Wilca da pomire indie-rock s country-rockom i stilistikom kakva krasi posljednje albume veterana Čuka Profeta i Alehandra Eskoveda."