Wyndham Wallace – "Lee, Myself & I: Inside The Very Special World Of Lee Hazlewood"

Prvo (nepisano) pravilo rokenrola – nikada ne upoznajte svoje idole. Gledajte ih sa strane, divite im se, slušajte i upijajte šta vam pričaju, ponekad, ali samo ponekad, popijte piće sa njima i to je to. Razočaranje koje može da vam se dogodi od pokušaja prijateljstva obeležiće vaš život na dugo godina…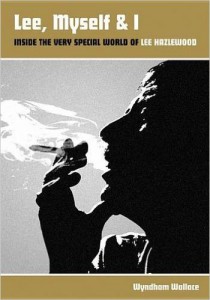 Ali, šta ako se desi prilika koju ne možete da propustite, a potpuno ste svesni pravila s početka? U takvoj prilici našao se Vindam Volas (Wyndham Wallace) kada je 1999. upoznao Lija Hejzlvuda (Lee Hazlewood) uz pomoć Stiva Šelija (Steve Shelley), bubnjara Sonic Youth (i gosta kotorskog Sea Rock festivala 2014; uhvatio sam ga tada na par minuta i naravno da sam ga pitao za Lija) koji je tokom devedesetih počeo pionirski poduhvat reizdanja albuma LH-a koje uglavnom niko nije imao priliku da čuje u vreme u kojem su nastali i to preko svoje izdavačke kuće "Smells Like Records". Vindam Volas je tada bio sasvim običan, mali i skoro nebitan deo muzičke industrije, zaposlen u londonskoj kancelariji City Slang-a, promoter nekoliko post-rock bendova, PR kada je nekome bio potreban…
Njegov san da organizuje povratnički koncert Lija Hejzlvuda, ujedno i njegov prvi u Engleskoj, izazvao je lančanu reakciju događaja koji su i doveli do ove knjige – "Lee, Myself & I: Inside The Very Special World Of Lee Hazlewood" (Jawbone Press, 2015), koja je roman koliko i biografija, fikcija koliko i žitije, rokenrol enciklopedija podjednako koliko i studija karaktera.
Barton Li Hejzlvud je rokenrol božanstvo, sa svim dobrim i lošim stvarima koje to titula nosi. O njegovom lošem ponašanju anegdote su se pričale decenijama ranije, o ljubavi prema novcu takođe, kao i o muzičkim legendama koje je otkrio i prosto šutnuo u dupe da pojure slavu koja ih čeka tu negde iza ugla. I onda taj i takav Li upoznaje Vindama, četiri decenije mlađeg, više života neiskusnijeg i milion karijera neuspešnijeg i imamo retku priliku da pratimo njihov neobični odnos tokom osam godina, perioda u kojem se Li vratio na scenu, objavio kolekciju demo snimaka ("For Every Solution There's a Problem", 2002), doživeo tribute album ("Total Lee – The Songs Of Lee Hazlewood", 2002), snimio oproštajni CD "Cake or Death" (2006), a usput odsvirao i nekoliko koncerata za koje je uzeo novac koji valjda je samo on mogao da traži i dobije.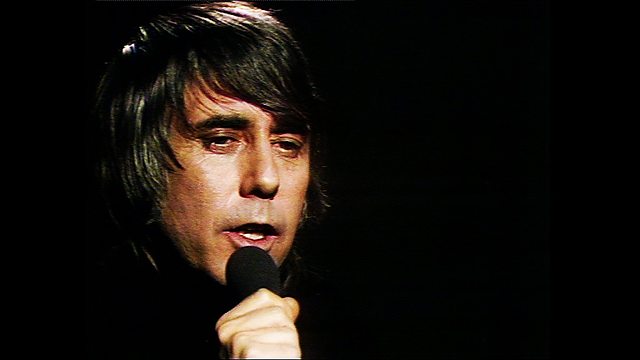 Vindam Volas je na papir preneo brojne anegdote i priče iz Li Hejzlvud istorije, a među njima su i takvi dragulji kao što su: sećanje na Vivian "Korki" Kejsi (Corki) ženu Ala Kejsija (Al Casey), njegovog prijatelja i bliskog saradnika, možda i prvu ženu koja je svirala električnu  gitaru a koja je snimljena u studiju, poznanstvo sa Nensi Sinatra (Nancy Sinatra), gledanje velikog Frenka Sinatre (Frank) pet noći zaredom u Las Vegasu i shvatanje šta za muzičara znači dobro veče, a šta loše, poznanstva sa Bjornom Borgom (Björn) i njegovim ocem, prijateljstvo sa Rodžerom Murom (Roger Moore) i pre nego što je postao 007 u službi Njenog kraljevskog visočanstva, ljubav prema Chivas Regal-u (nije to jedina sličnost koju je imao sa Josipom Brozom Titom), o tome zašto je mrzeo novinare tokom cele karijere, zbog čega je mir našao baš u Gotlandu tokom jednog bitnog životnog perioda, kako je prošlo upoznavanje sa Nikom Kejvom (Nick Cave) – Hejzlvudov povratnički nastup bio je na Meltdown festivalu u Royal Festival Hall-u u Londonu u junu 1999. godine za koji je učesnike birao upravo Sveti Nik, ko je još snimio pesmu za tribjut album "Total Lee" i zašto ona nije na kraju objavljena, kako je snimljena poslednja pesma na kojoj je Li Hejzlvud učestvovao u životu…
Ova knjiga bi morala da bude biblija za svakog ko želi da upozna i bar u tragovima razume muzičara kome se divi. Ovo su otvorena vrata u svet u kojem često nedostaju lampe, lusteri i neonski ukrasi, ali koji svetli jarko i večno, baš kao i pesme koje su hitovi i posle više desetina decenija od nastanka.
Knjigu Wyndhama Wallacea "Lee, Myself & I: Inside The Very Special World Of Lee Hazlewood" možete da kupite u svim boljim internet knjižarama, kao što su npr. Book Depository ili Amazon. Bez preterivanja, "Lee, Myself & I" je verovatno najbolja knjiga o nekom muzičaru koju sam u životu pročitao.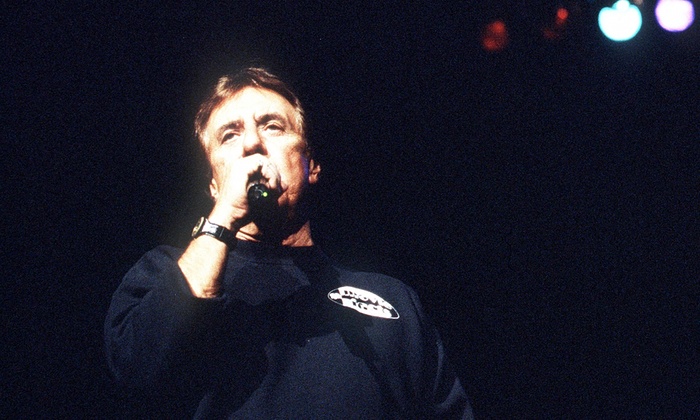 Moj osvrt na muziku i život Lija Hejzlvuda možete da pročitate ovde, uz jedan subjektivni izbor LH pesama.
Lee Hazlewood – Souls Island /PD Introduction to Cowboy Lee/ by Pop Depression on Mixcloud