Lee Hazlewood i Ostrvo duša
"This land, Souls Island, Will always be the heart of you and me… Souls Island"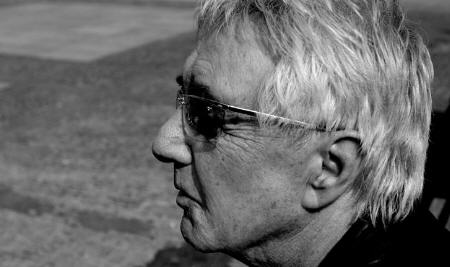 Kažu da je dom tamo gde je srce. Šta se događa ako srce (još) niste pronašli i da li je tada naša večna sudbina da lutamo svetom u besmislenoj potrazi za smislom, osuđeni da budemo apatridi? Mogu li pesme da budu dom i da se u njima osećate kao kod kuće, dok iz kamina pucketa vatra, a sa radija se čuje "Don't It Make You Wanna Go Home" Džoa Sauta (Joe South)?
Istraživanje lika i dela Lija Hejzlvuda (Lee Hazlewood) obiman je i zahtevan posao i to nije tema ovog teksta. Neke od bitnih stvari iz njegovog života mogle bi da se nabroje u par redova. Barton Lee Hazlewood rođen je 1929. godine u majušnom Manfordu u Oklahomi. Nesuđeni je lekar i stomatolog, bio je vojnik u Koreji, radio DJ, glumac, hitmejker, producent, kompozitor, pesnik, pevač…
Bio je jedan od najranijih uzora Elvisa Prislija (Presley), prvi hit je imao u 26. godini (pesma "The Fool" u izvođenju Sanforda Klarka (Sanford Clark), fazone za snimanje muzike "prodavao" je mladom Filu Spektoru (Phil Spector), bio je guru i producent gitarskom virtuozu Dvejnu Ediju (Duane Eddy), naredio je da se sa albuma 'Sweetheart of the Rodeo' The Byrds skinu svi vokali Grema Parsonsa (Gram), koji je u tom trenutku bio ekskluzivac Lijeve izdavačke kuće koja samo što je izdala prvu kantri-rok ploču u istoriji ("Safe at Home" zlosrećnog The International Submarine Banda).
Živeo je u Oklahomi, Arkanzasu, Teksasu, Aljasci, Arizoni, Kaliforniji, Londonu, Parizu, Stokholmu, Hamburgu, Helsinkiju, Irskoj, Španiji, Las Vegasu i na Floridi. Poslednjih godina živeo je u Hendersonu u blizini Las Vegasa.
2003. godine Liju je dijagnostifikovan terminalni rak pankreasa i od tada se sprema za poslednju fazu svog života koju zove "Dirt Nap". U decembru 2006. objavio je poslednji studijski album "Cake Or Death".
/Četvrtog avgusta 2007. godine rak je pobedio i Li se prepustio "dirt nap-u"./
Nekada smo snimali muziku na kasete. Za put, vožnju, žurke, posebne situacije, prijatelje, ljubavi, depresiju… Ne kažem da rezanje diskova nema svojih prednosti, ali onaj magični trenutak – kako uklopiti A i B stranu nepovratno je nestao. Neka ovih dvanaest pesama (Boots se pojavljuje u tri verzije) bude moj predlog za jednu totalno privatnu i apsolutno nerelevantnu kompilaciju Lijevih pesama. Naravno, redosled je vrlo bitan, a sve staje na C60.
---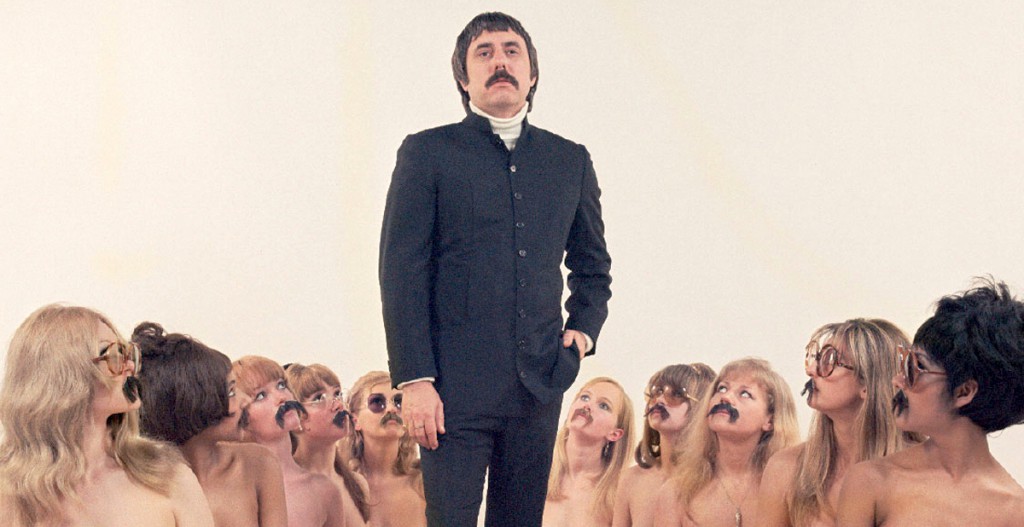 A1 Nancy Sinatra – These Boots are Made For Walking (2:46) Boots 1966.
U 35. godini života Li je odlučio da se povuče iz muzičkog biznisa iznerviran uspehom "britanske invazije". Smatrao je da su Bitlsi, Stonsi i Kinksi korak unazad za popularnu muziku od najmanje deset godina (kasnije je naravno to mišljenje drastično korigovao i rekao da su bili deset godina ispred svog vremena). Možda je i u znak protesta 1965. odlučio da pomogne posustaloj karijeri ćerke Frenka Sinatre, Nensi. Ona je u tom trenutku imala 25 godina.
A2 Lee & Suzi Jane Hokum – Sand (3:32) The Very Special World of Lee Hazlewood 1966.
Uz predivno aranžirane gudače ona i on razmenjuju nežnosti, iako su svesni da za njih nema budućosti. Čovek zvani "Sand" uvek nekako iscuri i nestane… Suzi je u to vreme bila Lijeva devojka. Zanimljivo da je Li, sve vreme dok je sa Nensi pravio hitove i izdavao ih za Reprise, objavljivao solo albume za MGM. Uglavnom je te verzije pesama smatrao demo snimcima i kasnije bi one hitičnije opet snimio sa Nensi.
A3 Not The Lovin Kind (2:49) The Very Special World Of LH 1966.
Kao da je veći deo svoje karijere u The Style Council Pol Veler (Paul Weller) pokušavao da stvori ovakav zvuk i atmosferu. Kao neki film sa Avom Gardner, koji je divan, nežan, iskren i završava se smrću glavne junakinje. Na žalost, Veleru je uspelo da ovaj osećaj pogodi samo u "Have You Ever Had It Blue?"
A4 My Autumn's Done Come (4:08) The Very Special World of LH 1966.
Četiri minuta u kojima je Li "izmislio" Tinderstickse i definisao poslednjih 5 godina karijere Kurta Vagnera i Lambchop.
"Let those 'I-don't-care-days' begin, I'm tired of holdin' my stomach in…
Leave me alone, damned! Let me do as I please
For my autumn's done come, My autumn's done come. Done come."
A5 A Better Place To Be (8:03) I'll Be Your Baby Tonight 1973.
Zamislite jedan lejdbek miks "Broken Arrow", "American Pie", "In the Ghetto" i "Mr Bojangles", koji na sceni nekog velikog kazina u Las Vegasu peva Elvis na vrhuncu karijere. Tako zvuči "A Better Place To Be".
A6 Lee & Nancy Sinatra – Sundown, Sundown (2:40) Nancy & Lee 1968.
Tri albuma Nensi i Li objavili su kao zajednička izdanja. Prvi 1968, poslednji 2003.  godine. Prvi je remek delo koje sa godinama samo dobija na kvalitetu i značaju, a na njemu se nalaze i klasici Jackson, Some Velvet Morning, Lady Bird, Sand, Summer Wine i Sundown, Sundown. Ova poslednja je i tipičan primer Lijevog songrajterskog namenskog umeća. On počinje svaku strofu i postavlja scenu za Nensi, koja ima zicer za "money shot". Ziceri se, naravno, ne propuštaju. Album se tokom 1968. prodao samo u SAD u milion primeraka.
A7 Lee & Suzi Jane Hokom – Summer Wine (4:17) SP 1966.
Klasična priča: njoj je bilo dosadno, a on je dolazio izdaleka. In vino veritas ili sa nekim ženama ne ulazi se u konflikt, a još manje pije.
B1 These Boots are Made For Walking (3:15) The Very Special World of LH 1966.
Lijeva verzija koju je objavio pošto je pesma na kojoj peva Nensi postala no. 1 hit u SAD i u mnogim drugim zemljama. Posebno su zanimljivi delovi pesme na kraju strofa kada Li objašnjava šta se dešavalo za vreme sešna koji je porodio hit i kada se "svađa" sa aranžerom i dirigentom Bilijem Strejndžom (Billy Strange). A saznaćemo i zašto je pesma tako naglo fejdovana…
B2 Lee & Nancy Sinatra – Some Velvet Morning (3:39) Nancy & Lee 1968.
Pop psihodelija u svom najdivnijem obliku. Zanimljivo je da su ovakvo viđenje "trenutka" prisvojile neke na prvi pogled nespojive grupe, kao što su Thin White Rope i Primal Scream. Li i Nensi pesmu su snimili u decembru 1967. godine, a na top-listi dostigla je 26. mesto u februaru sledeće godine.
B3 If It's Monday Morning (3:54) Requiem For An Almost Lady 1971
"There were times when being together was fun.
And there were times when being apart was even more fun.
And there were times when there was nothing but time, and that was no fun"
B4 Lee & Ann-Margret – You Turn My Head Around (3:23) The Cowboy & the Lady 1969.
Utisak je da talenat En Margret nikada do kraja nije iskorišćen. Ni glumački, ni pevački. Ako ništa drugo, nekoliko pesama sa albuma The Cowboy & the Lady, bile su dovoljno jasne smernice desetak godina kasnije za Mariju Meki (Maria McKee) ili The Bangles.
B5 Hello In There (3:51) The Stockholm Kid – Live At Berns 1974.
Li u meni najdražem obliku – kao pripovedač priča koje neko mora da sačuva od zaborava. Uz šumove publike, sipanje pića, zveckanje escajga i kucanje čaša. Diskretna klavirska pratnja se podrazumeva.
B6 Souls Island (6:39) A House Safe for Tigers 1975.
Za vreme boravka u Švedskoj Li je pronašao raj na zemlji – ostrvce Själsö, koje pripada Gotlandu (http://en.wikipedia.org/wiki/Gotland). Pogledati dodatak Li, Šeli, Gordan i Netaid
B7 Boots (Original Melody) Cake Or Death 2006.
Džezirano/linčovska verzija sa albuma "Cake Or Death" daje jedno potpuno novo čitanje klasika koji je uglavnom posmatran kao seksualno eksplicitan i adolescentski nezreo.
Lee Hazlewood – Souls Island /PD Introduction to Cowboy Lee/ by Pop Depression on Mixcloud
---
Li, Šeli, Gordan i Netaid
Dodatak: 1999. godine od kraja marta do skoro sredine juna trajalo je zločinačko NATO bombardovanje Srbije. Miloševićeva vlast odlučila je da je to bio i pravi trenutak da se ukine i Radio B92. Ova bizarna situacija zatekla je junaka ove priče, Gordana Paunovića, na proputovanju po bratskoj, ali udaljenoj Indiji. Kada je uspeo da se relativno brzo približi matici Srbiji smislio je akciju, koja je za cilj imala da skrene pažnju da to što se događa u Srbiji nije normalno i da je za vreme bombardovanja ugašen jedan od retkih nezavisnih medija u ostacima uklete zemlje. Zamislio je da ta akcija – Netaid – traje 24 sata i da se za to vreme umetnici širom sveta uključe u jedan kontinuirani mix, koji će sve to vreme moći da se čuje na internetu. U tom prvom Netaidu učestvovali su između ostalih i Mike Watt, Syd Griffin, Boiled In Lead, Anastasia, Big Sky, a svoj miks priložio je i Stiv Šeli (Steve Shelly) bubnjar Sonic Youth i vlasnik ugledne izdavačke kuće Smells Like Records. U tom trenutku Šeli je već uveliko bio u akciji reizdavanja ključnih albuma iz Lijeve diskografije, od kojih je većina odavno bila "out-of-print" ili "deleted". Na miksu koji je priložio bilo je nekoliko Lijevih pesama, a između ostalih i jedna koja me je inspirisala da napišem ovaj tekst – "Souls Island".
Album "A House Safe for Tigers" objavljen je samo na vinilu u Švedskoj 1975. godine i nije previše poznat ni najvećim Hejzlvudovim fanovima. Šeli je uspeo da nabavi vinil, pošto je master snimka bio nepovratno izgubljen i želja mu je bila da objavi i ovaj album, bez obzira na krckanje i tehničke nesavršenosti.  Ipak, finansijske neprilike u koje je zapao nisu mu dozvolile da to što je naumio izvede do kraja. "A house safe for tigers" (u originalu Ma vart hus förskonas fran tigrar') je dokumentarac reditelja Torbjörna Axelmana, a u filmu se pojavljuje i Li i peva 'A house safe for tigers', 'The nights, 'Sand Hill Anna and the Russian mouse', 'Lars Gunnar and me', 'Our little boy blue' i 'Souls island'. To mu je bila i poslednja filmska uloga.
Kada je bombardovanje završeno, B92 opet počeo sa kvazi-normalnim radom i Gordan se vratio u Beograd. Mesecima kasnije, jednom nedeljno, imao je DJ dvosat koji pamtim kao nešto najbolje što se dešavalo na B92 godinama unazad (a i unapred, da se ne lažemo). U jednom od prvih setova pustio je "Souls Island". Bio je to prvi put da sam pesmu čuo celu, bez baferovanja real playera i problema sa dial-upom. Nekoliko desetina telefonskih poziva kasnije narezana kopija "A House Safe for Tigers" bila je u mom posedu, a "Souls Island" na mojoj večnoj plejlisti.