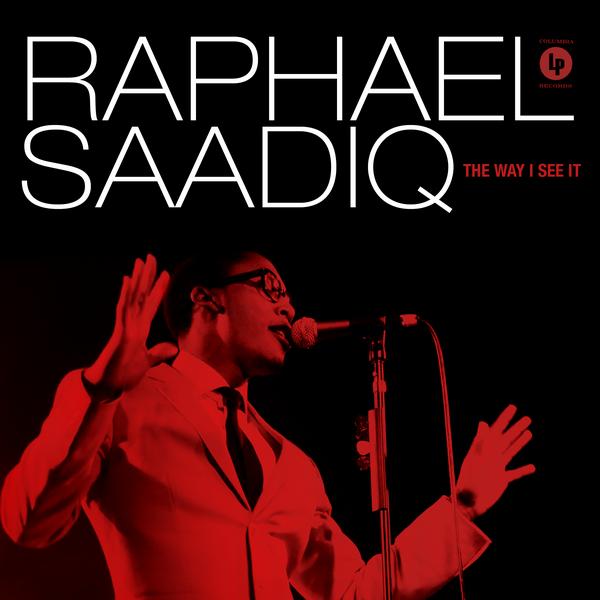 U doba pre interneta jedan letimičan pogled na CV Raphaela Saadiqa nekoga ko nije ljubitelj modernog r&b zvuka ili neo-soula, značio bi i završetak interesovanja za čoveka koji je slavu stekao kao mastermajnd iza grupa Tony! Toni! Toné! i Lucy Pearl ili kao producent blokbastera za Macy Gray, TLC, the Roots i D'Angela. Internet je na sreću, idealan za širenje interesovanja i davanje (druge?) šanse. U slučaju trećeg studijskog albuma Raphaela Saadiqa, The Way I See It, propustili biste jedan od najboljih soul albuma godine.
Nadahnuto, vešto, s puno stila i osećaja Saadiq je revitalizovao eru, čiji heroji su tokom 2008. jedan za drugim odlazili u istoriju. Ispratili smo u večnost Isaaca Hayesa, Normana Whitfielda, Levija Stubbsa, a The Way I See It kao da je nekrolog koji je napisan u njihovu slavu. U mešavini Motowna i Staxa, uz ljubavne vinjete dostojne Holland-Dozier-Holland ekipe i ugledne goste – Stevie Wonder, Jack Ashford, Jay-Z, Joss Stone – ističu se pesme "Big Easy", "Never Give You Up" i "Sure Hope You Mean It".
Vrhunac albuma za mene nesumnjivo predstavlja trenutak pred solo Steviea Wondera na usnoj harmonici u pesmi "Never Give You Up". Raphael Wondera najavljuje sa "Želim da pozovem gospodina Stivija Vondera na MOJ album. Hajde Stivi!", a iz svake njegove reči izbija sreća i divljenje…
Za nostalgične, zaljubljene i romantične ovo je album koji se ne propušta.