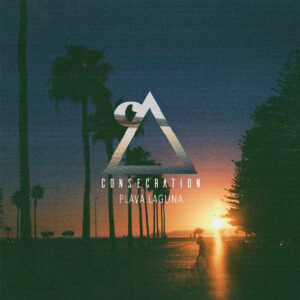 Ovo nije recenzija, ovo je samo pokušaj da opišem šta mi se vrti kroz glavu dok slušam "Plavu Lagunu", dok se trudim da shvatim svoje reakcije…
Zamislite da su Led Zeppelin posle objavljivanja "In Through the Out Door" nastavili da postoje, da je Džon Bonam ostao živ i da su na sledećem albumu nastavili da se još više udaljavaju od hard rok estetike i da još više eksperimentišu sa sintovima, ambijentom, nju vejvom… Šesti studijski album za Consecration – "Plava Laguna" – je to, odlazak na Midžor u želji da se pročistiš, skineš sa sebe sve prljavštine, trenutak u kojem zaista "Svemir čuje nemir" i album koji najzad spaja muziku Bajage, Vranjkovića i Džoša (QotSA) u sazvežđe koje svetli jako i moćno za sve one koji i dalje gledaju u nebo.
Od "Vizite" do "Rafinerije" prođe nešto više od 38 minuta, ali ježenje, pevanje "u-vi, u-vi…" (I Zuma se takođe priključila!) i smejanje traje i traje dugo pošto se muzika završi. Mogu da zamislim neki film Milana Jelića sa muzikom iz "Plave Lagune", kao što mogu da je zamislim i u filmu Nikole Ležajića. Ova muzika ima nešto starinsko u sebi i prosto zove da joj se prepustite i zaboravite na sve.
Nisam u stanju da izdvojim neku pesmu, a hteo sam. Mislio sam da to bude "Kabriolet" i mantra "muzika mi je sve, a samo kako dišeš mogu da slušam celu noć", ali kako da ne izdvojim "Tvin Piks" u kojem se stapaju Dugme, Kvinsi, Parpl i Sabat u nešto tako organsko i divno da vam samo ostaje da se derete "zašto ljudi voleeeeeee" i da nadate da ćete imati osobu s kojom ćete moći zajedno da "pevate" ovu pesmu… Ili ako jednom najzad prestanete da pritiskate "ripit" i pustite da album dođe do "Rafinerije" tek onda krene da vas piči u mozak svašta. Slušam "videćeš sve ovo ponovo i ponovo, ponovićeš sve ovo opet i zauvek" i čujem u nekom sloju ispod "Paranoid" i Riblju Čorbu i dođe mi da plačem…
Na mnogo načina ovo je B strana moćne "Veronautike", njena Bahusovska dopuna, sa potpuno drugačijom specifičnom težinom i sa muzikom koja uglavnom priča umesto reči.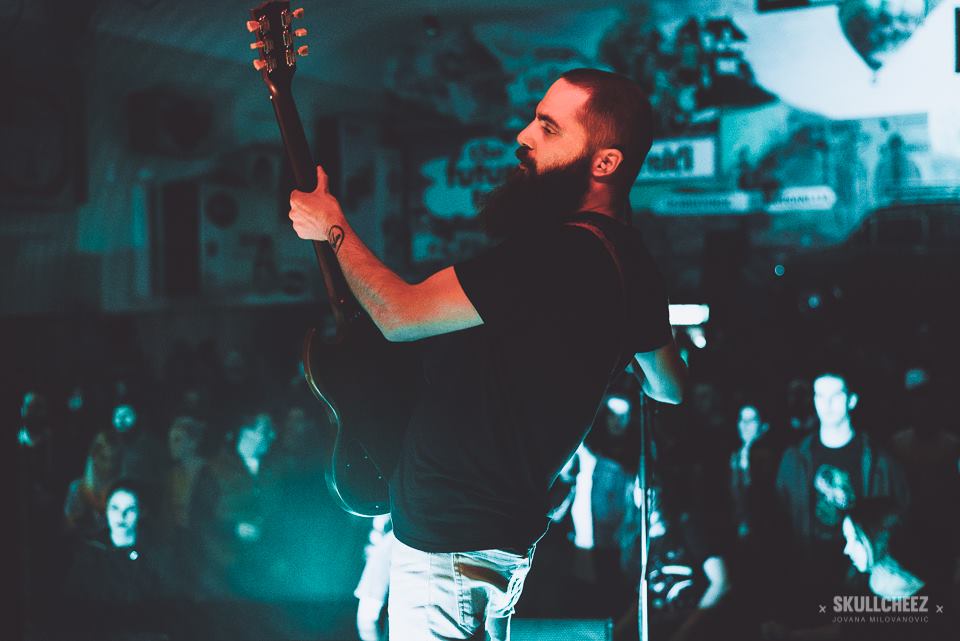 U kakvom vremenu živimo, čoveče: opšti raspad na sve strane, govnari i govanca ljudska svuda oko nas i šačica nesrećnika koji pokušavaju da pre svega propadnu dostojanstveno. I onda tu, među nama, ljudi koji stvaraju muziku koja ima moć da leči. Valjda će neko dočekati to izlečenje.