Pop Depression Piano Night Mix #18 /February 2020/ / … February 21st 2020.
---
Ne znam kako je novi klavirski PD mikstejp ispao ovako sentimentalan i ljubavni. Nije mi tako zvučao dok sam birao pesme i uklapao kockice. Ali ko uopšte danas može da kaže da razume namige, osmehe, nagoveštaje, ovlaš dodire, uvrtanje kose, češkanje brade…
---
Featured: Jon Hopkins, Sylvain Chauveau, Hior Chronik, Akira Kosemura, Garreth Broke, Emika, Joep Beving, Andy Pavlov, Fabrizio Patterlini, Carlos Cipa, Douglas Dare, Dmitry Evgrafov, The Necks, Roger Eno & Brian Eno, Kralj Čačka and Marko Marić, Dirk Maassen, Lav Kovač.
---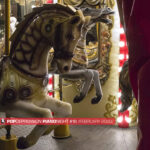 Jon Hopkins – Scene Suspended /SP/
Sylvain Chauveau – e /SP/
Hior Chronik – What Is Love (with Akira Kosemura) /Unspoken Words/
Garreth Broke – Ripples /Dance EP/
Emika – Dilo 24 /Klavirni Temna/
Joep Beving – Orvonton (Piano Version) /Henosis (Deluxe)/
Andy Pavlov – Taking and leaving off (Pt. 4) /Me And My Love On The Road To Honduras/
Fabrizio Patterlini – Sorrow /SP/
Carlos Cipa – Senna's Joy /Retronyms/
Douglas Dare – The Stairwell /Milkteeth/
Akira Kosemura – I Love You /Love Is… OST/
Dmitry Evgrafov – Illumination /SP/
The Necks – Further /Three/
Roger Eno & Brian Eno – Celeste /Mixing Colours/
Kralj Čačka and Marko Marić – Atelier Kuznetsov /Poslednja avantura Kaktus Bate OST/
Dirk Maassen – To Fly /Ocean/
Lav Kovač – Day dreamer gets introduced to the unknown /Mapping The Unknown/
mixcloud artwork by Miloš Stošić
---