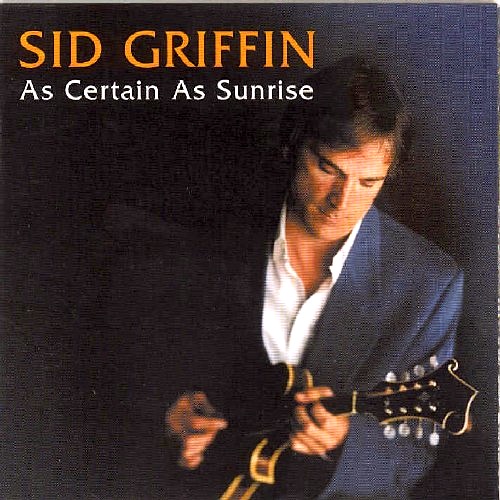 Postoje ljudi koji se svojim radom i talentom nikako ne uklapaju u "instant" prirodu novog milenijuma. Ponekad mi se čini da je Sid Grifin u stvari zbirno ime za desetak ljudi koji operišu na raznim stranama već decenijama….
Sid je trenutno lider sastava Western Electric i the Coal Porters, koji povremeno "vaskrsne" i svoju neverovatnu solo-karijeru, tiražan pisac i kritičar, radio DJ u (privremenoj?) penziji i muzički producent.U moj život "ušao" je krajem osamdesetih preko "Tajanstvenog voza" Žikice Simića, kao lider fascinantnih the Long Ryders. Posle "male" pauze opet mi se vratio u "fokus" prošle godine kao pisac scenarija za veličanstveni dokumentarac "Gram Parsons: Fallen Angel" (premijerno emitovan na BBC-ju prošle godine). Sada se"nametnuo" kao autor verovatno najlepše ploče u 2005. godini, "As Certain As Sunrise" (Prima Records).
Osam godina je prošlo od izlaska albuma "Little Victories," prve solo ploče u tada već značajnoj karijeri Sida Grifina.
Sam Bog zna koliko puta sam puštao pesmu "I Wish I Was A Mountain" u "delikatnim" trenucima, ili uživao u saradnji Sida sa Stivom Vinom – nekadašnjim članom Rydersa – u pesmi "The Rate of Exchange" i neobjavljenom dragulju Fila Oksa "Sailors And Soldiers" – duetu sa Bilijem Bregom. Čekanju na novu solo ploču najzad je došao kraj. "As Certain As Sunrise" je kao vremeplov, koji u isto vreme omogućava pogled u najlepše godine rokenrola, ali i u veoma intimne trenutke Grifinovog života. Album je nastao u Sidovoj dnevnoj sobi u Londonu i Luizvilu u rodnom Kentakiju, "domu" najveće Amerikana atrakcije u ovom trenutku, magičnih My Morning Jacket.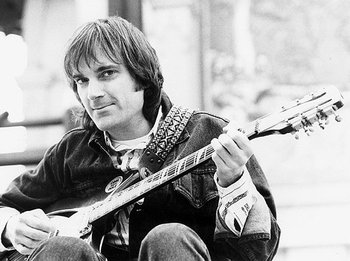 I ovoga puta za ljubitelje rariteta Sid je "iskopao" neobjavljenu pesmu Daga Sama, lidera legendarnih Sir Douglas Quintet i Texas Tornadoes, "Just Let Her Go," (na kojoj gostuje Ian Meklagan na klavijaturama, bivši član Small Faces), a uz obradu Flamin' Groovies' klasika "You Tore Me Down" to je jedina pesma koje Grifin nije napisao na albumu.
Kakve su pesme na "As Certain As Sunrise"? Od klasičnih Dillard & Clark posveta ("The Last Kentucky Waltz"), preko balada moćnih isto koliko i "A 1000$ Wedding" i "A Song For You" Grema Parsonsa ("Alibi Bye" i "Where Bluebirds Fly") preko psihodelično-sentimentalnih the Byrds vinjeta ("You Tore Me Down"), do hitičnih c&w euforičnih "hitova" ("Just Let Her Go").
Uz "niljangovske" rekapitulacije života ("Wearing Out My Welcome With The Blues" i "Tell Me You Still Sing") ili Džin Klark omaže ("Faithless Disciple"), preko folk-popa svojstvenog harizmatičnom Džou Pernisu ("I Come And Stand At Every Door"), do intimnih minijatura ("Lost In This World Without You", "Evidence" i "Written Upon The Birth Of My Daughter")…
Ovo je ploča za slušanje kod kuće, u omiljenoj fotelji, zatvorenih očiju i sa osmehom na licu. Osam godina nikada nije bilo bolje utrošeno nego ovoga puta. Sid Griffin – The Renaissance Man.