"Your Heart is Melting" i ostale priče, predstavljamo Klavirsko nebo #2!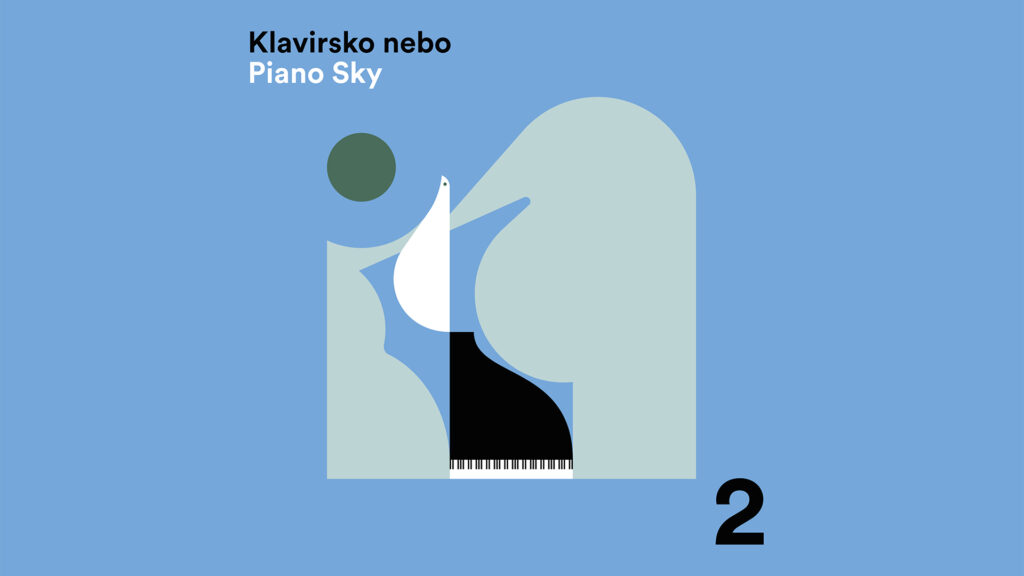 Pop Depresija i Kišobran u saradnji sa LP Duom posle velikog uspeha prvog konkursa "Klavirsko nebo" i promotivnog koncerta, tokom 2019. godine raspisali su i drugi konkurs koji je trajao od Međunarodnog dana klavira (29. marta) do 31. jula. Selektorski tim koji su činili Jovana Backović (kompozitorka, učesnica prvog konkursa), Slobodan Brkić DJ Brka (Arkadia), Marija Maglov (Muzikološki institut SANU), Svetlana Đolović (RadioAparat) i Ivan Lončarević (Pop Depresija) odabrao je 12 kompozicija, koje su dostupne za preslušavanje i preuzimanje preko bandcampa (besplatno ili "plati koliko želiš"), Youtube-a, kao i svih digitalnih platformi (od 23. decembra), a u planu je i objavljivanje CD-a. Dizajn naslovne strane delo je Bratislava Milenkovića, a mastering svih kompozicija uradio je Filip Tančić.
1 Nenad Jovanović – Satiesm
2 Ana Ćurčin – Rušenje zida (ft. Marina Milošević)
3 Andy Pavlov – Your Heart is Melting
4 Ana Anastasov – Exolvuntur
5 Kosta Jevtić – Chiostro del Paradiso
6 Vladica Mikićević – Ekstatični prizori, muzički vitraži za solo klavir
7 Dejan Ilijić – Space in the heart = heart in the Space
8 Ah, Ahilej – Tivol
9 Ivana Đukić – Third Force
10 Andrej Negić – Odraz
11 Dimitrije Beljanski – Za Ninu
12 Relja Ilić – Funeral
Na "Klavirskom nebu #2" nalazi se 12 kompozicija. Izbor otvara "Satiesm" Nenada Jovanovića. U godini u kojoj je Branka Parlić objavila definitivnu verziju kultnog albuma "Erik Satie: Inities" smatrali smo da je idealan trenutak da omaž Satiju otvori naš album.
Ana Ćurčin i njena gošća Marina Milošević na trubi stvorili su džezirani filmski paravan koji po atmosferi priziva nemačke čarobnjake Bohren & der Club of Gore. Enigmatični Andy Pavlov blista u jednoj od najefektnijih kompozicija na albumu "Your Heart is Melting", koja je delić jednog neverovatnog sveta koji čeka da ga otkrijete kada zvanično bude objavljen album "Me and My Love on The Road to Honduras".
"Exolvuntur" Ane Anastasov ste premijerno imali priliku da čujete pre nedelju dana sa vizuelnim dodatkom Vladimira Mitrovića, dok je Kosta Jevtić delić svoje intime otkrio romantičnom "Chiostro Del Paradiso". Mlada kompozitorka Vladica Mikićević i pijanista Marko Kovač predstavljaju najdužu kompoziciju na albumu "Ekstatični prizori, muzički vitraži za solo klavir".
Lider niške grupe Eyot i autor klavirskog dragulja "Dyad", Dejan Ilijić, priložio je svoju novu kompoziciju "Space in the heart = heart in the Space", dok je talentovana dizajnerka Ivana Đukić svoj debi "Third Force" definisala intrigantnom igrom ambijenta i tišine. Andergraund legenda Ah, Ahilej svoj klavirski monolog obeležio je odlaskom u "Tivol", za koji kaže sledeće: "U Tivolu je odvratno. Tek ponekad bi se čuo zvuk klavira. 2 ruke + 2 ruke + 2 ruke. Ovo je ta muzika."
Andrej Negić i Dimitrije Beljanski su članovi kultnog "Ansambla za drugu novu muziku", a njhove kompozicije "Odraz" i "Za Ninu" na suptilan način demonstriraju moć klavira i snagu emocija koju prenose crno-bele dirke. Za sam kraj ostavljen je "Funeral" debitanta Relje Ilića.
Hvala unapred svima koji će da odvoje svoje vreme da preslušaju kompozicije koje čine "Klavirsko nebo #2"!
---
:: www.facebook.com/klavirskonebo/
:: www.popdepresija.com
:: www.kisobran.org
:: www.lpduo.com
---