Kao i svake godine evo liste albuma uz koje sam uživao, razmišljao, plakao, bio besan ili bar pio lepa pića. Redosled je nebitan. Dodatak je spisak albuma koje smo mi, Pop Depresija i Kišobran, objavili ove godine, kao i jedan album koji je van svih kategorija.
---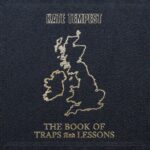 Kate Tempest – The Book Of Traps And Lessons [American]
Consecration – Plava Laguna [Geenger]
Purple Mountains – Purple Mountains [Drag City]
Bill Callahan – Shepherd in a Sheepskin Vest [Drag City]
Weyes Blood – Titanic Rising [Sub Pop]
Bonnie "Prince" Billy – I Made a Place [Domino]
Damien Jurado – In the Shape of a Storm [Mama Bird Recording Co]
Michael Kiwanuka – Kiwanuka [Polydor / Communion]
Kit Sebastian – Mantra Moderne [Mr Bongo]
The Delines – The Imperial [Decor]
Floating Points – Crush [Ninja Tune]
Tapan meets Generation Taragalte – Atlas [Soundway Records]
Julia Jacklin – Crushing [Transgressive]
Faye Webster – Atlanta Millionaires Club [Secretly Canadian]
Big Thief – U.F.O.F./Two Hands [4AD]
Brittany Howard – Jaimie [ATO]
Tinariwen – Amadjar [Anti-]
Joe Henry – The Gospel According To Water [Anti-]
Arthur Russell – Iowa Dream [Audika Records]
The Comet Is Coming – Trust in the Lifeforce of the Deep Mystery/Afterlife [Impulse!]
Jamila Woods – LEGACY! LEGACY! [Jagjaguwar]
William Tyler – Goes West [Merge]
Sharon Van Etten – Remind Me Tomorrow [Jagjaguwar]
Rib – Rib [Green Hill/MKC]
Jonah Tolchin – Fires for the Cold [Yep Roc]
Will Johnson – Wire Mountain [Keeled Scales]
Swans – Leaving Meaning [Young God]
75 Dollar Bill – I Was Real [Thin Wrist Recordings]
Son Volt – Union [Transmit Sound]
Altin Gün – Gece [Glitterbeat Records]
Operators – Radiant Dawn [Last Gang]
Marika Hackman – Any Human Friend [Sub Pop]
---
Branka Parlić – Erik Satie "Initiés 2017" [Triston Master recordings/Odličan hrčak]
Veliku čast sam imao da budem moderator na promocijama albuma Erik Satie "Initiés 2017" u Beogradu i Novom Sadu i sada već mogu da najavim nove akcije i saradnju sa Ansamblom za drugu novu muziku i Brankom Parlić u bliskoj budućnosti!

---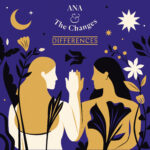 Bohemija – Nasmeši se i reši se?
Mislim da mi još tamo negde stoji par gigabajta demo snimaka, rafova, raznih mikseva i aranžerskih rešenja. Imao sam tu čast da iz prvog reda gledam kako se Bohemija razvija i raste i kako lagano preskače nivoe igrice. Ponos i zadovoljstvo <3
Wooden Ambulance – Redville
Divan album Gorana i ekipe koji na najbolji način pokazuje šta zaista jeste Amerikana i u čemu je njena snaga i moć.
Bernays Propaganda – Vtora mladost, Treta svetska vojna
Svemirski diskopankbluz mog omiljenog benda. Biti hrabar, biti talentovan, biti prijatelj i biti vrhunski profesionalac – to su sve Bernays Propaganda.
Ana & Changes – Differences
Već sam pisao o "Differences" i nisam promenio mišljenje: Cela PD godina staje u manje od pet minuta: Ana & The Changes orkestar uživo, 4. oktobar "Amerikana", Dom omladine Beograda, pesma "Differences". Organizovali smo ove godine na razne načine (promocija, buking, produkcija, tehnička podrška…) pedesetak koncerata, ali ovo je bila čista ljubav. I teranje inata. I nepristajanje da problemi i maleri pobede. I Ana je pobedila, naravno <3
VA – Hali Gali kompilacija
Herojski poduhvat cele Hali Gali ekipe na čelu sa Andreom, Aleksom, Veljkom, Aleksom, Markom i Ivanom. I iza svega toga MVP 2019. godine bez konkurencije, gospodin Uroš Milkić i njegov Down There Studio. Bravo ljudi!
VA – Klavirsko nebo #2 // Piano Sky #2
To zadovoljstvo kada je sve završeno i kada pustiš muziku koju su ti razni ljudi poslali, a ti nekako uklopio u celinu, to ne može rečima da se opiše.
Najbolji koncert koji sam gledao ove godine (i u kojem je PD učestvovala kao promoter) bio je nastup Olafura Arnaldsa u Sava Centru. Ježenje je trajalo još nekoliko dana posle, bravo i hvala Charm Music Srbija <3
Najveći uspeh 2019. godine: Milan Glavaški opet svira i peva za nas i uživa u tome 😉